Spiffy Speak
Kids Blackout Curtain Ideas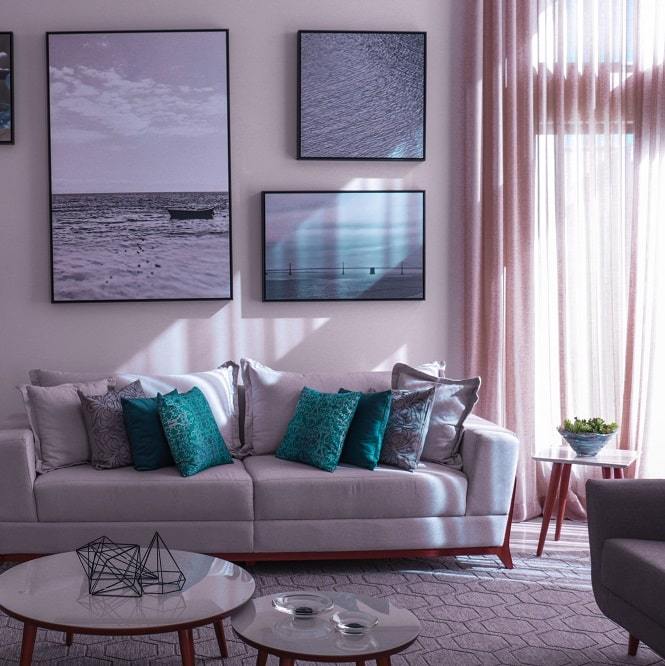 If you want your children to sleep soundly throughout the night and early morning, consider adding blackout curtains to their bedroom. But don't worry—blackout curtains aren't drab! They come in a variety of designs and offer some fantastic benefits, making them a stylish and functional addition to your child's room's decor. Explore our top kids blackout curtain ideas to help you select the perfect options!
Order custom blackout curtains from Spiffy Spools online in any size. Pick from a wide variety of fabrics and patterns! Shop Now
Benefits of Blackout Curtains
Blackout curtains offer a variety of benefits, including:
Block total light. Blackout curtains block 100% of the sun's rays, ensuring total darkness. Whether the harsh sunlight or a nearby street lamp keeps your child awake, you can trust blackout curtains will prevent any brightness from entering the room.
Regulate room temperature. Since blackout curtains block all of the sun's rays, they also block the sun's heat. So, if your kid's bedroom gets a lot of afternoon sun, you can trust the room will remain cool with the addition of blackout curtains. Plus, in cold winters, blackout curtains also provide insulation to keep the space warm.
Reduce external noise. Is your house located near a busy highway? Perhaps a train or airplane occasionally roars by. Whatever the case, blackout curtains have noise-reducing abilities, meaning these outside disturbances are less likely to interrupt your child's sleep or concentration while doing homework, enhancing study room productivity.
Increase privacy. If your home is positioned on a busy road, privacy is imperative. Blackout curtains ensure that not even a shadow can be seen through the window. Plus, when putting your young ones to bed with the curtains drawn, they won't be distracted or scared by any outside movement.
Eliminate harsh glares. Phones, computers, and tablets can be difficult to see when the lighting isn't right. Blackout curtains will provide the adjustment your child needs to properly view their screens, making them a perfect fit as game room curtains.
Promote high-quality sleep. Thanks to the benefits noted above, kids blackout curtains significantly contribute to a higher quality of sleep. Thorough rest is especially important for your child's development!
READ MORE: TOP REASONS TO GET BLACKOUT CURTAINS & SHADES
Girls Room Blackout Curtains
Kids blackout curtains will make a gorgeous statement in your daughter's bedroom. Explore some of the most popular trends for a girl's room as well as some featured looks from Spiffy Spools!
Trade Pink for Yellow
Pink is the traditional color for a feminine room. However, yellow is currently in! Mix it up by hanging some bright and cheery yellow blackout curtains in your daughter's space.
FEATURED LOOK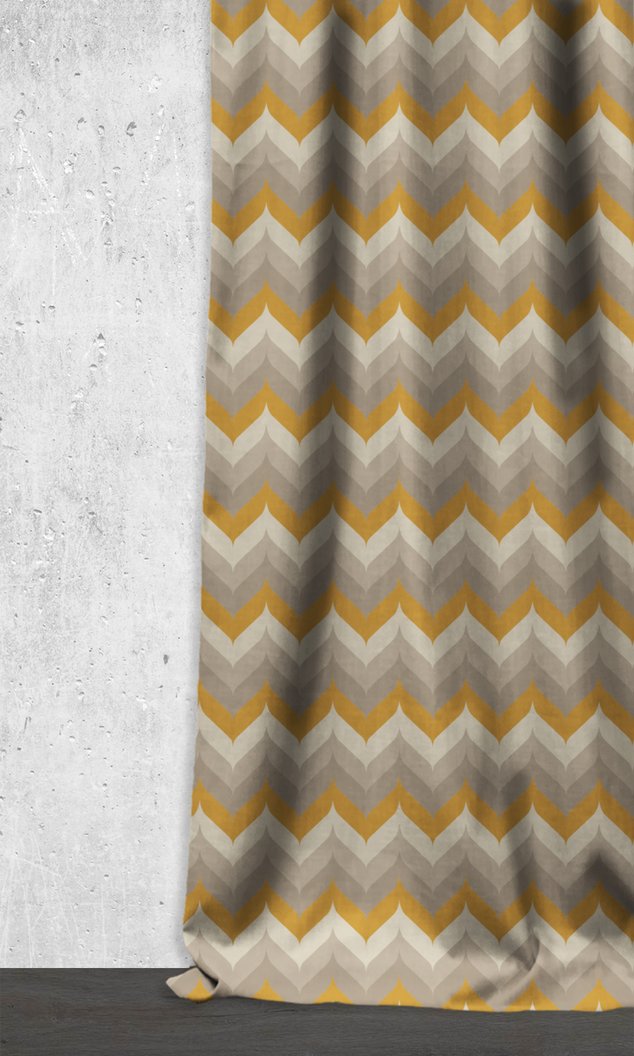 Our Cap Ferret blackout curtains feature a cute chevron pattern in honey yellow and light grey. The soothing tones paired with a fun print will bring warmth to the space and provide a playful look!
Florals are In!
Florals have made a huge comeback, with many traditional patterns revamped to feature a more modern look. Spiffy Spools offers a variety of delicate and refined floral design blackout curtains for girls' rooms.
FEATURED LOOK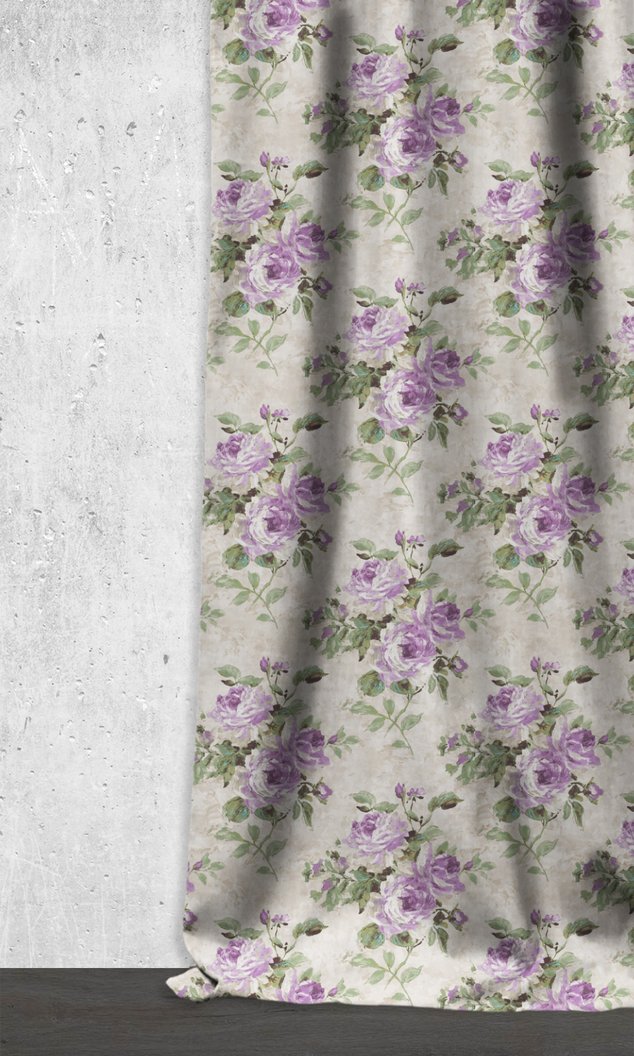 The lovely rose blossom print on our Flic Flac blackout curtains will make your daughter's room feel like an ethereal garden. Each rosy sprig is carefully wrought with purple blooms and green foliage that beautifully contrast with the cream backdrop. Chic and serene, these floral curtains are sure to make a lasting statement.
Boys Room Blackout Curtains
If you're choosing blackouts as your boy's room curtains, Spiffy Spools offers all of the most popular looks to help you enhance his bedroom:
Classic Blue
A traditional blue curtain will never go out of style for a boy's room. Consider adopting this simplistic and timeless trend with your son's blackout curtains!
FEATURED LOOK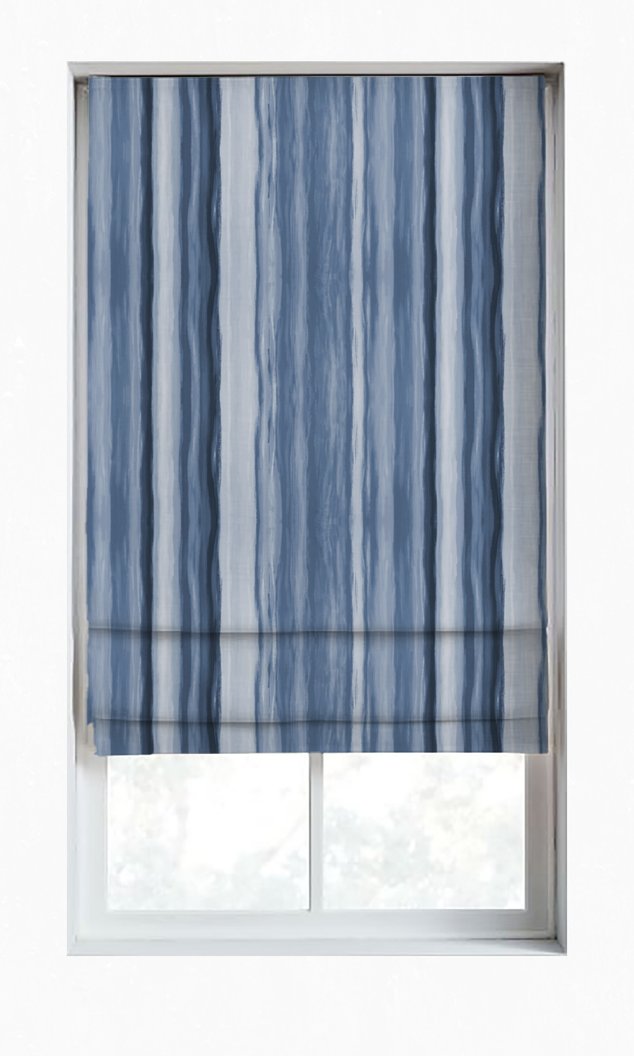 Our Delft blackout curtains feature a calming color palette in various shades of blue. Sinuous, relaxed stripes provide a modern touch, yet the overall look is casual and cool.
Go Geometric
Crisp lines and sharp edges are classically masculine features. Blackout curtains in a geometric print will not only make a bold statement, but they'll provide a distinctively boyish feel.
FEATURED LOOK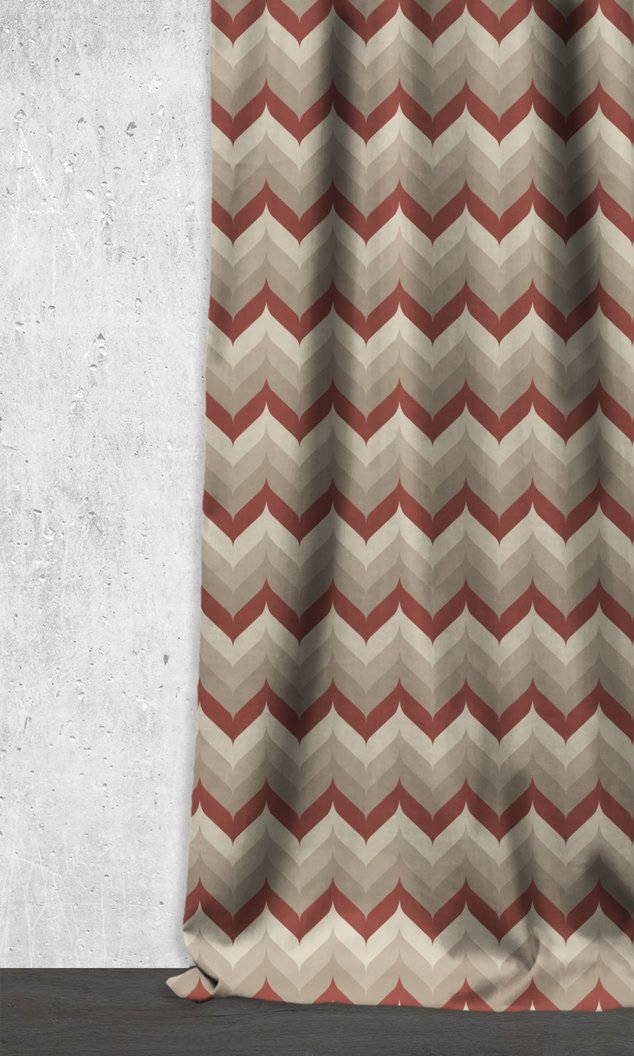 Warm reds and greys combine with a dramatic chevron print for an eye-catching look in our Pigeon Point blackout curtains. With their unique flair and masculine color palette, they're a great choice for a boy's room.
READ MORE: TOP 20 CURTAINS FOR A TEEN BOY'S BEDROOM
Nursery Blackout Curtains
Your child's nursey will look stunning with thoughtfully designed blackout curtains. If your nursery has a special theme, it's always a great idea to incorporate matching curtains that feature a fun and playful pattern!
FEATURED LOOK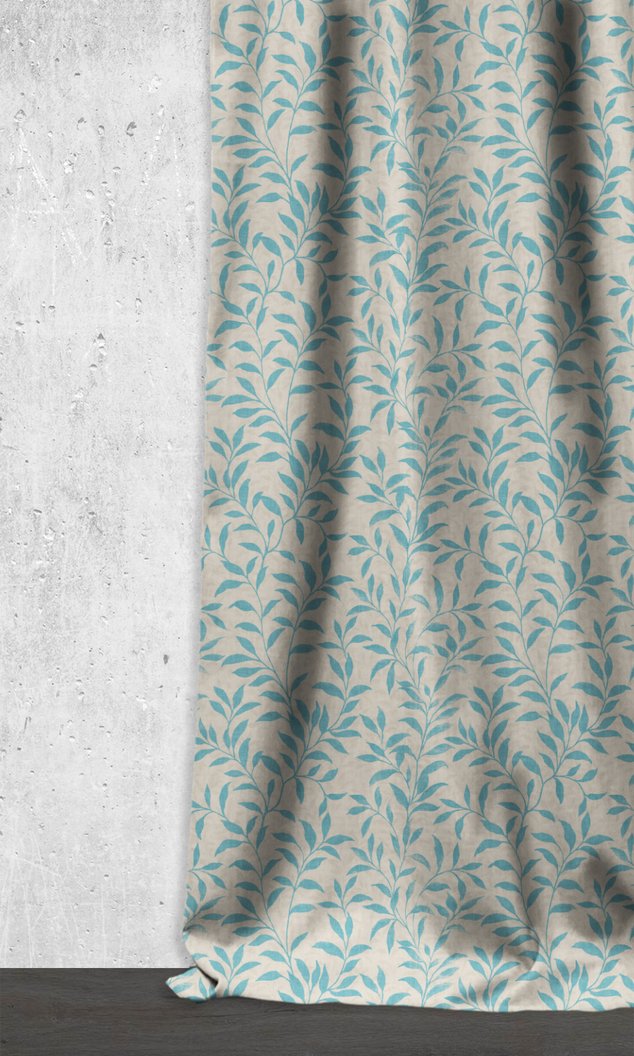 Our elegant Caye Chapel kids curtains will bring refinement to your nursery. A turquoise, leaf-strewn pattern makes its way across a lovely eggshell white backdrop. The colors are delicate and the floral print is subtle, making for a relaxing feel.
READ MORE: BLACKOUT CURTAINS & SHADES: ESSENTIAL STYLING TIPS
Order Custom Curtains from Spiffy Spools
If you're ready to shop for the best kids blackout curtains, order from Spiffy Spools today. With over 3,000 fabrics, we make it easy to custom curtains that fit your exact specifications and style. Explore our site to find the perfect options for your child's bedroom, and don't hesitate to contact us with any questions.