Spiffy Speak
Best Blackout Curtains for Nursery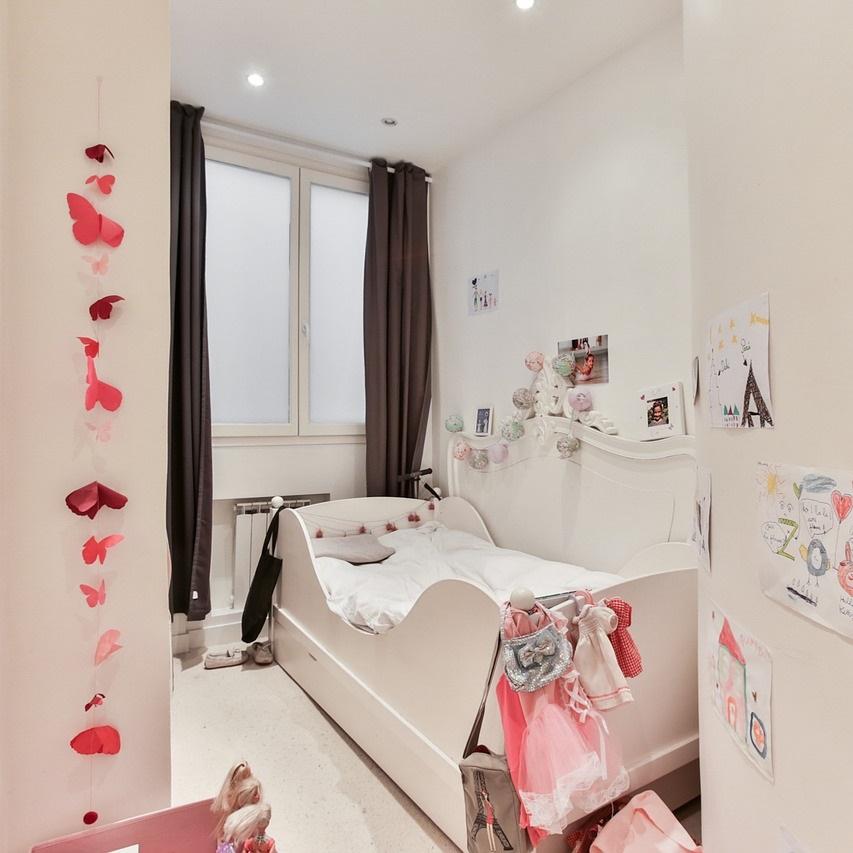 When you finally get your little ones to bed, you want to ensure they stay asleep throughout their nap or night's rest. Blackout curtains are an easy and effective way to eliminate light, noise, and distractions, so your little ones can enjoy a sound, uninterrupted sleep. Explore our best blackout curtains for a nursery below, as well as some top tips for styling them to perfection.
Order custom blackout curtains from Spiffy Spools online in any size. Pick from a wide variety of 3000+ fabrics and patterns!
Benefits of Blackout Curtains
Blackout curtains are designed to prevent all light from passing through, making them the perfect option for keeping your nursery dark. Blackout curtains also offer many other benefits that will help your child sleep soundly through the night:
Reduce external noise. Blackout fabric muffles external noise, ensuring no loud traffic or other disturbances wake your kiddos while they rest.
Regulate room temperature. Since blackout fabric blocks the sun's rays, it also blocks the sun's heat. This will help keep your nursery extra cool and fresh in the summer.
Provide additional privacy. Blackout material is completely opaque, which allows for maximum privacy.
Improve sleep quality. The darkness, reduction of noise, temperature control, and privacy that blackout curtains provide contribute to a higher quality of sleep, which is important as your child develops.
Top Blackout Curtains from Spiffy Spools
Blackout curtains come in a variety of styles to match your unique design needs. Explore some of the top nursery blackout curtains from Spiffy Spools that will look stunning in your space:
FEATURED LOOKS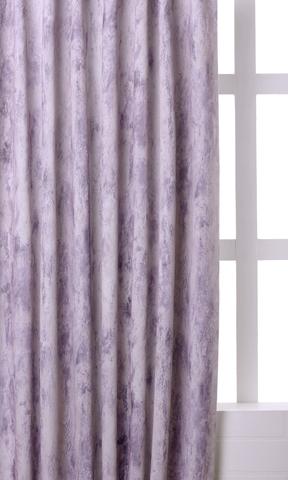 Our Peeping Pearl blackout curtains will provide your nursery with a soothing, serene feel. The
pink curtain
is covered in a lovely marbled print in a soft lavender hue, creating a dreamy effect that will encourage your children to rest.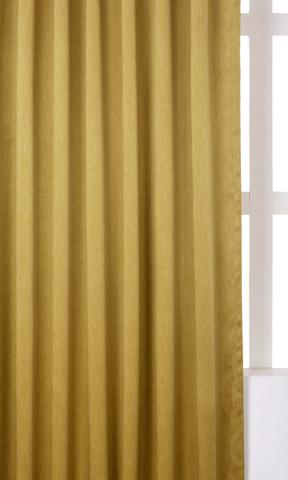 Add a little glamour to your nursery with our stunning Sabz Gold blackout curtains. The pale gold fabric features a bit of shimmer and shine for some extra flair. Not to worry, though—despite the light hue, these regal curtains work wonderfully to protect your nursery from incoming sunlight.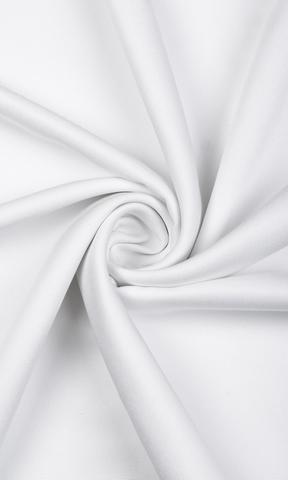 Despite their stark white shade, you can cool and darken your nursery with our Shwet
white curtains
. This light and airy choice is a fabulous addition that will brighten your space aesthetically but darken it functionally. The simplicity of the design will bring a zen-like quality to your nursery and exude an air of elegance.
Room Darkening Styling Tips
If you want to get the best results from your blackout curtains, here are some tips from our stylists to ensure minimal light leaks:
Select the right heading. In order to have total light control, it's important to select the right heading for your blackout curtains. Avoid heading styles such as tab tops and grommet tops because they feature loops, holes, and gaps that will allow in some light. Instead, we recommend pencil pleat styles or pinch pleat styles that are hung by hooks on the back of the fabric. This will better eliminate any potential light leaks, helping to ensure total darkness.
Strategically place the pole/track There are two elements to consider when mounting your pole or track. First, consider mounting the hardware at least 8-inches above the window frame, which will help prevent light from coming through the top of the curtains. Second, your blackout curtains will be more effective if you extend the rod 10-inches or more on either side of the window frame. This way, you'll also have total coverage on both sides of the windows.
Try the "Hook & Eye" trick. For a final layer of protection against the sunlight, try this simple "Hook & Eye" hack. All it requires is screwing an eye into the wall underneath the rod, parallel to the final pleat hook. You can then place that final pleat hook into the eye, which will draw the curtain fabric as close to the wall as possible. You can feel confident that no light will get through this surefire darkening hack!
Nursery Blackout Curtain Design Tips
While it's important to style your blackout curtains to function flawlessly, you also need to ensure they match the feel of your nursery. For some design inspiration, consider these style tips for nursery curtains:
Draw your color palette from your curtains. When painting your nursery, there are seemingly endless colors you can choose from—so it is typically be more time to choose your soft furnishing/curtain fabrics first. Then draw your paint choice and other room accents from the color palette featured in your drapes.
Play with patterns. For infants, stars and dots are an adorable choice. For a girl's nursery, you might consider a gorgeous floral print, and for a boy's nursery, geometric patterns will really pop. You can also never go wrong with stripes or a chevron print in bright, playful colors.
Consider curtain trims. Curtain trims are a fun and safe way to add character to your drapery. At Spiffy Spools, we offer curtain trims in over 100 colors, so you can perfectly match them to your color palette. A popular kid's curtain look is the addition of pom-poms, which provide a lighthearted flair.
Use blackout lining. If you can't find a blackout fabric that you love, simply add blackout lining to the curtains of your choice to assist with light control while enjoying your favorite fabric.
Safety Styling Tips
Safety is also important to consider when selecting your nursery curtains. Use these safety tips to keep your little ones out of harm's way:
Mind the curtain length. We advise avoiding floor-length curtains in a nursery, as they may present tripping hazards. If you have young children, they may also pull on curtains when they are learning to stand or walk, or use them as a handy wipe.
Avoid tension rods. If your child can reach the curtains—even if they aren't floor-length – avoid using a tension rod to prevent them from collapsing when pulled. Opt for sturdy hardware that can withstand tugs from little hands.
Stray away from embellishments. Beaded decorations and cording also present a safety hazard, so best to keep lavish embellishments to a minimum in a nursery or playroom.
Order Custom Curtains from Spiffy Spools
We hope you've enjoyed exploring these nursery blackout curtains ideas and tips. If you're ready to start shopping, order custom curtains from Spiffy Spools today. With over 1,000 fabrics, we make it easy to design curtains that fit your exact specifications and style. Explore our site to find the perfect options for your nursery, and don't hesitate to contact us with any questions.
ALSO READ: KIDS BLACKOUT CURTAIN IDEAS