Spiffy Speak
Boys Room Curtain Ideas
Are you looking for a way to enhance the look of your child's bedroom? Explore these boys room curtain ideas for inspiration. With eye-catching designs and plenty of functionality, both you and your child are sure to enjoy these great window treatments.
Order custom curtains and drapes from Spiffy Spools online in any size. Pick from over 1,000 fabrics and patterns! Shop Now
Blue Still Rules!
When brainstorming boys room curtain ideas, the color palette that likely comes to mind is blue. A classic selection, blue is still the color of choice for a boy's room! However, you can stray from the more traditional look by pairing blue curtains with neutrals such as beige or grey. Neutrals help provide a modern twist on this classic color.
FEATURED LOOKS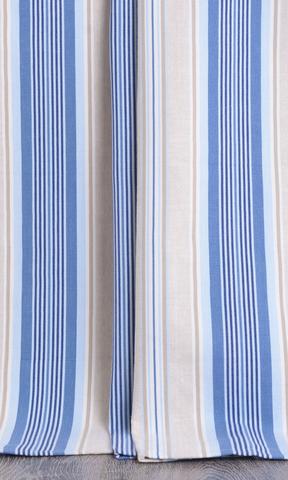 Dril curtains are the perfect option for modernizing the classic blue color scheme. The design features sleek, vertical, multi-sized stripes in various shades of blue and beige, offering a contemporary spin on a classic look.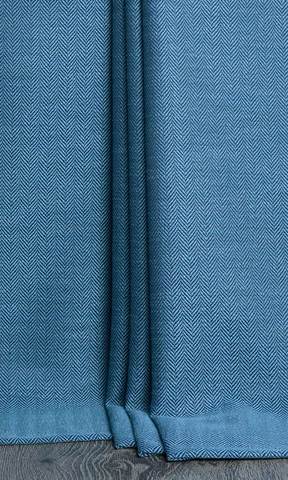 Okyanus
Our Okyanus drapes feature an intricate herringbone twill weave. The horizontal zig-zag pattern alternates between dark and light hues of blue, which are reminiscent of the serene depths of the ocean and the brightness of the sky.
---
Geometry In, Geography Out
Decorating with florals and natural prints – while resurging for feminine spaces – may not be on-trend for a little boy's room. Instead, geometric patterns are perfect for kids curtains, for their clean straight lines and a playful look without seeming overly childish. The following principles might help when making your geometric print selection for your son's curtains:
For young children, stars or dots are all-time faves. These distinct prints exude youthfulness and a fun-loving feel.
For teenagers, the slightly grown up stripes and checks are many clients' go-to patterns.
FEATURED LOOKS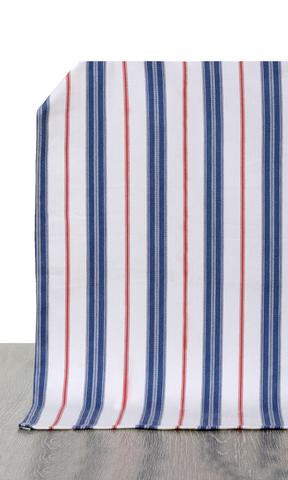 Your son will love the refined nautical theme of these classic red, white, and blue
striped curtains
. If you'd like, you can also pair this selection with its solid coordinates, Chelsea Red and Chelsea Blue, to make this window treatment really stand out.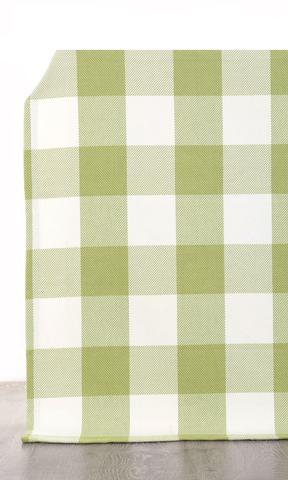 Our Zeytin curtains feature a gingham check print in olive green—another great color for a boy's room. With their bold pattern, vibrant green and white hues, and lovely
cotton fabric
, these are perfect curtains for a bedroom that needs to lightened and brightened.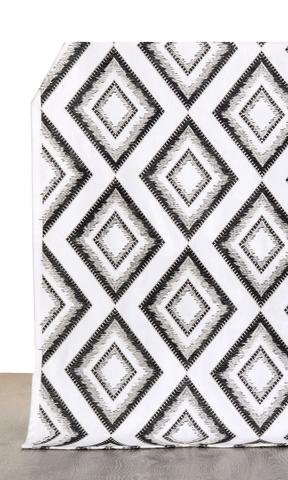 The contrasting black and white colors of our Dizayn curtains make for a striking bedroom window treatment. The embroidered, point-to-point, diamond-in-diamond motif spans the fabric and demands the attention of anyone who walks into the room.
---
Easy Cottons & Linens
When considering the fabric composition for your son's bedroom curtains, we recommend cottons and linens rather than dressier options like silks and velvets. Cottons and linens are great for kids' curtains, because they're casual and relaxed.
FEATURED LOOKS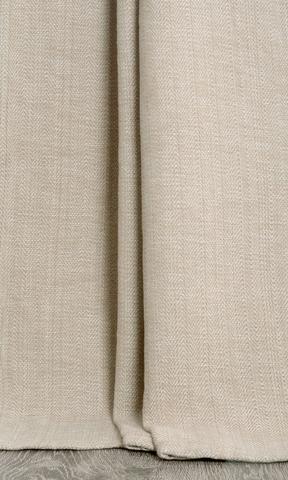 If you're seeking a simple, classy window treatment for your child's bedroom, Yamini Sava
cotton curtains
are the perfect selection. The fabric is no-fuss. It doesn't feature any complicated patterns or color palettes. Instead, the toned-down beige/brown hues and texture of the herringbone pattern come together for a gorgeous, minimalistic display.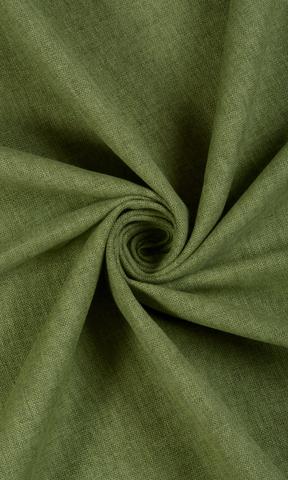 Dark Cloro is one of our finest linen-cotton blends. The cool
green curtain
is lightweight like linen but has the durability and strength of cotton. You and your son will enjoy the classic, simplistic look of these curtains as well their ease of use.
---
Clean, Straight Lines
Masculine and boyish room designs often feature clean, straight lines. The following drapery styles are therefore recommended to keep in sync with the rest of the décor:
Ripplefold curtains for their polished, evenly-spaced folds and a tailored look. Shop Now.
Flat fold roman shades with front or back slats for their clean, modern and highly functional nature. Shop Now.
Modern heading styles such as grommet tops and Euro double pinch pleats for their simple, unfussy lines.
Stylist tip: Avoid soft feminine roman shades such as relaxed shades and drapery styles such as tie tops and tab tops, which are more suited for softer tone interiors.
Blackout Curtains or Lining
When selecting curtains for a bedroom, consider blackout curtains or adding blackout lining behind regular drapes. Including one of these light-blocking options will prevent early morning light from entering, allowing your son to enjoy plenty of uninterrupted sleep. Explore some of our top blackout curtains for boys:
FEATURED LOOKS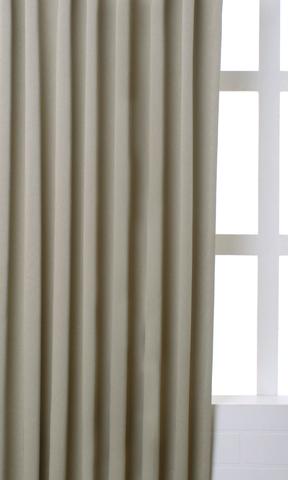 Our Furling Fossil curtains are sophisticated and refined with their lightly textured, faint check weave in grey. They make a powerful statement in both their design and ability to block sunlight, which is why they'll be a great addition to your son's bedroom.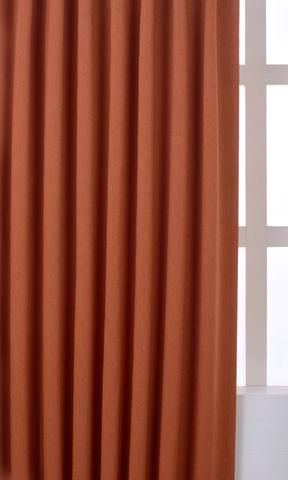 The burnt-orange color of our Light Amber curtains may be bright, but their blackout capabilities ensure that your child's room will remain nice and dark. When you hang these curtains, your son will be able to sleep as long as he wants without being woken up by the sun!
Order Custom Curtains from Spiffy Spools
We hope these boys room curtain ideas have helped you find the perfect style for your son's room. If you're ready to start shopping, order custom curtains from Spiffy Spools today. With over 1,000 fabrics, we make it easy to design curtains that fit your exact specifications and style. Explore our site to find the perfect options for your child's bedroom, and don't hesitate to contact us with any questions.