Spiffy Speak
Top Game Room Curtain Ideas
A game room is one of the most exciting spaces to design. It presents endless opportunities to get creative and show off your sense of fun. The games room can encompass an entire room or be a dedicated section for gaming in your bedroom or dorm room decor. Whether you have an entire games room, or a section of another room as your games hub, curtains can not only incorporate character into this unique space but also have functional roles to fulfill like blacking out the space to cut screen glare or dividing the room to carve out your gaming zone. So to make sure you make the most of this spiffy decor element, explore these top game room curtain ideas. It's time to bring your vision to life!
Order your custom curtains from Spiffy Spools online in any size. We have over 1,000 fabrics and patterns to choose from, so you can design them exactly to your liking.
Blackout Curtains
Blackout curtains are the perfect choice for a game room that includes video games played on a TV or computer. Since they block total sunlight, they eliminate any screen glare that could prevent you from clearly viewing your game. What's more, blackout curtains come in a variety of patterns, colors, and styles, so you can still nail the aesthetic you're aiming for!
Featured Looks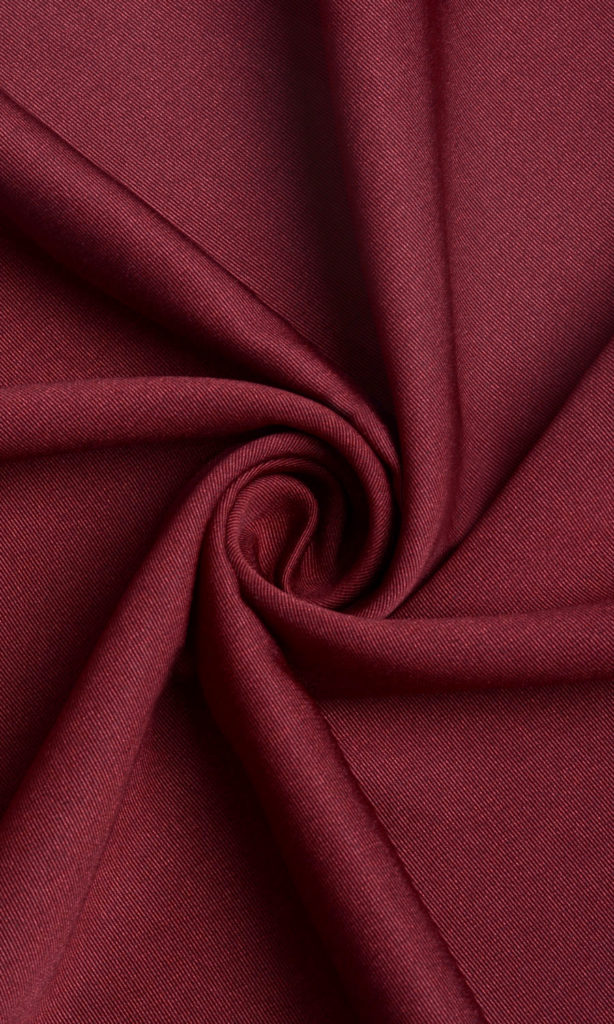 You don't have to stick to muted colors such as greys and beiges when it comes to blackout curtains. Instead, make a statement with these Roaming Red blackout curtains. The bright red color is bold and daring, ensuring they'll make an eye-catching focal point in your game room.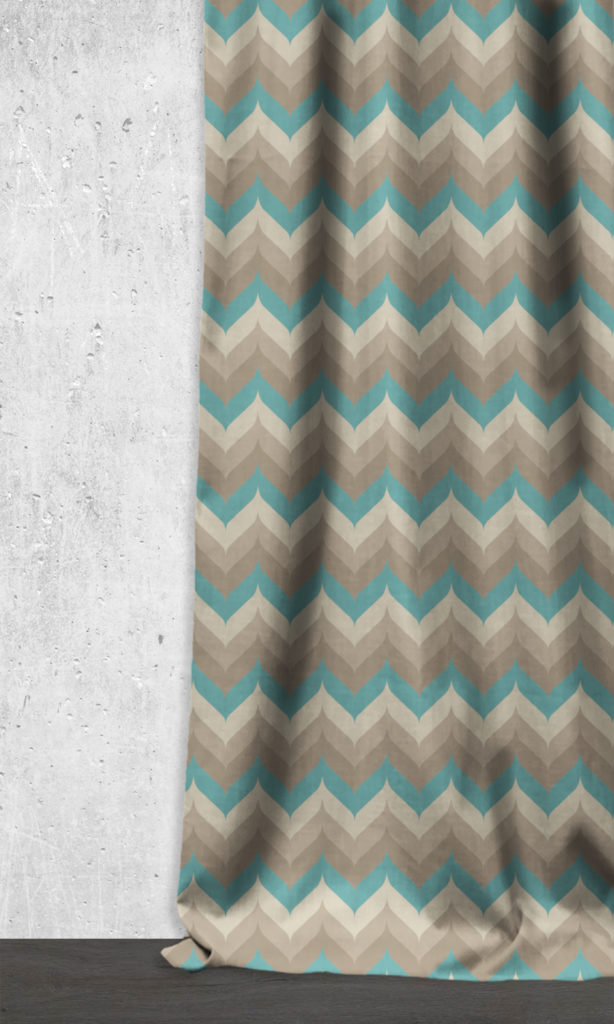 Add a touch of playfulness to your game room with these Hampton Manor blackout curtains. They feature a fun chevron pattern in turquoise blue and warm grey. Simple but striking, they'll instantly enhance the space!
READ MORE: BLACKOUT CURTAINS & SHADES: ESSENTIAL STYLING TIPS

Retro Print Curtains
If your game room features a nostalgic theme and is filled with classics like pinball, Pac-Man, Galaga, and more, retro print curtains are the perfect match. Old-school, retro curtains certainly aren't stuffy. Instead, geometric patterns and bright hues make for a look that's reminiscent of the colorful 80's era when many of these vintage games were at their peak.
Featured Looks

Messy Navy
Our Messy Navy curtains offer an exciting, abstract print that's full of character. The navy blue pattern against the white backdrop really pops and makes for a flamboyant, bold statement. You'll love the look of these curtains in your retro game room.

The zebra-inspired stripes on these mesmerizing curtains will provide a unique twist to your game room! The repetitive pattern is truly hypnotizing and plays a bit of a game on your eyes. However, the black-and-white color scheme puts a retro feel on these sleek striped curtains.
Kid's Curtains
Are your kids always in the game room? Then let them help pick the curtains for their favorite play space! This will allow them to make the room feel that much more special. There are so many design options out there for kid's curtains, so let their imagination run wild!
Featured Looks

Our Stripe Three curtains are bright, beautiful, and charming. Their pastel color palette consists of candy pink, periwinkle purple, pale gray, and biscotti beige, which is perfect for a more feminine look. These gorgeous hues combined with embroidered detailing offer a truly uplifting effect!

Looking for a more boyish design? These Tile Blue curtains are a great choice. The textured fabric showcases crisp shades of blue, rust orange, and green that's laced through its checkered weave. Rich and bright, these checkered curtains will make a great accent piece in your game room.
Modern Curtains
Perhaps your game room serves as a man cave or gathering space. If this is the case, it calls for more refined, modern curtains. To maintain a refined and classy feel, solid curtains in neutral tones and quality, cotton fabric will work nicely.
Featured Looks

Our Rasa curtains sport a herringbone pattern that's woven with a light ash and stone gray. The thickness and slight roughness of the material provide a dynamic element, yet it doesn't overtake the fabric's overall graceful, understated look.

For a game room that emphasize dark tones and a moody feel, deeper hues will work flawlessly. The warm gray fabric of our Bello curtains matches with just about any color palette, offering a cool, dramatic effect.
Order Custom Curtains from Spiffy Spools
We hope you enjoyed these top game room curtain ideas! If you're ready to dress your windows in one of these great looks, Spiffy Spools makes it easy to create custom curtains to your exact specifications. Explore our site to find the perfect options for your space in any length—and don't hesitate to contact us with any questions!
ALSO READ: TOP SEVEN MISTAKES TO AVOID IN NURSERIES AND KIDS' ROOM DECOR