Spiffy Speak
Best Blackout Curtains for Girls Room
If you'd like to improve the glam-quotient of your daughter's bedroom while promoting a better night's sleep, consider the addition of blackout curtains. Browse the best blackout curtains for girls' rooms below, and top tips from our stylists so you can get the most from your curtains.
Order custom blackout curtains from Spiffy Spools online in any size. Pick from a wide variety of fabrics and patterns!
Why Choose Blackout Curtains?
Blackout curtains offer a variety of benefits for bedrooms. In addition to preventing light from entering the room, they also do the following:
Provide insulation. Blackout curtains keep rooms insulated, ensuring a comfortable temperature for sleeping.
Reduce noise. Your daughter's room will be better protected from external noises such as traffic and construction when you hang blackout curtains. You can feel confident that no loud sounds will disturb your daughter's slumber.
Increase privacy. If you live near a busy street or your house is set close to your neighbors', blackout curtains can be a great way to increase privacy.
Promote better sleep quality. All of the above benefits work together to provide optimal sleeping conditions, promoting a higher quality of rest. Proper sleep is extremely important, especially for growing adolescents!
Select from a variety of designs. Who says blackout curtains have to be dark or plain in design? In fact, Spiffy Spools offers blackout curtains in endless colors, patterns, and fabrics, so you can find a fun and fashionable option that your daughter will love.
Girls Room Blackout Curtains Top Picks
Explore our top picks for girls' room blackout curtains from Spiffy Spools. You're sure to find a style that perfectly matches your daughter's room décor:
FEATURED LOOKS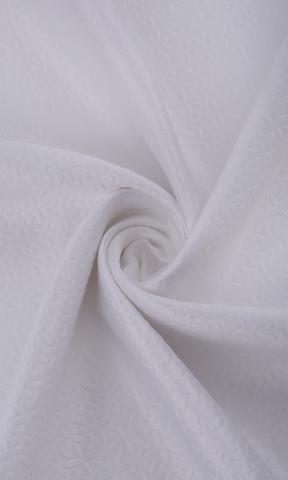 For a look that's simple and sleek, select our bialy blackout
curtains for your girl's room
. The satin-like fabric is a delicate, pure white that can help to create a serene and peaceful atmosphere. Your daughter will look forward to relaxing in her space with the addition of these gorgeous curtains.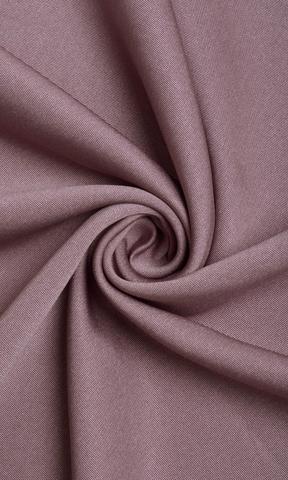 Your little girl will feel like a queen when you hang our Pearly Purple blackout curtains. The glossy
purple curtain
will make a regal statement in your daughter's bedroom, and they also pair stunningly with
layered sheers
for an extra touch of elegance. If you're seeking blackout curtains that work just as well as they look, these curtains show that beauty means business!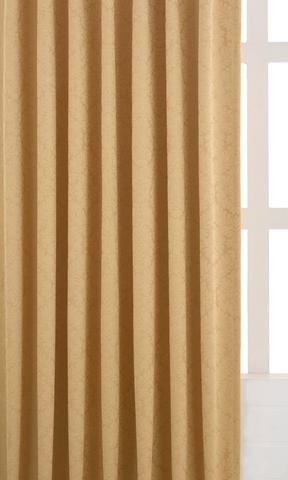 Yellow is the new pink when it comes to girls' rooms, and
floral bedroom curtains
always add a nice feminine touch. Our Ouro blackout curtains are the perfect selection, because they offer the best of both worlds—their rich, mustard yellow color is on-trend, and the leafy, woven print exudes feminine sophistication. This unique option will bring a light and bright feel to the space while open, but ensure total darkness when closed.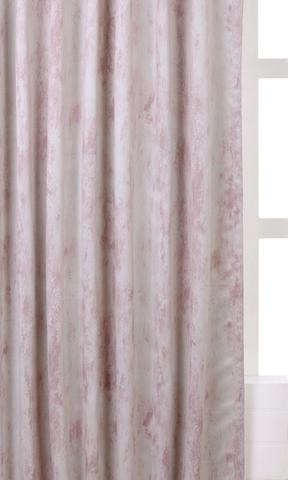 If you'd rather stick with a classic
pink color palette
, you'll love these Pink Sky blackout curtains. Their cute color combined with a marbled print provides a fun and stylish twist on a traditional girl's room look. These subtle and sophisticated curtains are sure to transform your daughter's space beautifully.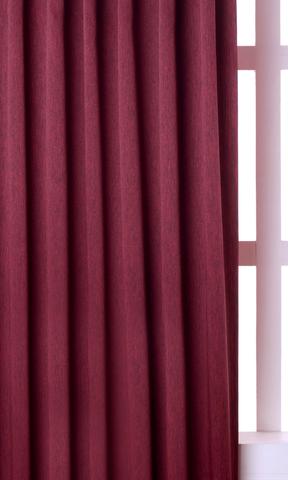 Treat
Looking for an option with a little more edge? Our Treat blackout curtains may be exactly what your child's room needs. The woven pink and purple tones create a striking maroon color, which makes for a bold and daring look. If you'd like to evoke a glamorous, chic feel, these gorgeous curtains are the ideal selection.
Blackout Curtain Styling Tips
No doubt blackout fabrics block light amazingly well. However, a few simple tricks can further increase their effectiveness. To achieve maximum darkness, consider these styling tips for your blackout curtains:
Heading style matters. The heading style you choose can significantly affect performance of your blackout curtains. For instance, styles like grommet tops, tab tops, and rod pockets have holes, loops, and gaps, providing space for light to enter the room. To avoid light leakage, opt for pinch pleat or pencil pleat styles instead. These headings are hung by hooks that are attached to the back of the fabric, so there is far less potential for sunlight to sneak through.
Extend the pole upwards and outwards. When hanging blackout curtains, as a general rule, place the pole about 8-inches above the window frame and extend it 10 or more inches on either side. By doing this, you'll prevent light from entering through the top and sides of the curtains.
Increase fabric length and width. Base your curtain length and width off of the placement of your rod. Don't be scared to add excess fabric, either. The extra fabric will provide protection from the sun and open up some great styling opportunities, such as the ability to puddle your curtains and create dramatic folds.
Use the "Hook and Eye" hack. The "Hook and Eye" hack offers one final measure to help you block incoming sunlight. Simply screw an eye into the wall underneath the rod, parallel from the final pleat hook. You can then insert the final pleat hook into the eye, ensuring the curtain fabric is drawn as close to the wall as possible. This will prevent even more light from entering around the sides.
Girls Blackout Curtain Design Tips
Now, it's time for the fun part—explore these great decor tips to help you create the perfect curtains for your daughter's bedroom:
Get creative with color. While pink is a classic girl's color—and a fabulous color choice for your daughter's curtains—purple, yellow, and light green have recently grown in popularity for feminine designs. Consider featuring one of these lovely new color options when designing your drapery.
Layer with sheers. Sheer curtains add an airy ambiance and a feminine touch to any room. Consider layering a soft sheer alongside your blackout curtain of choice to create a soothing, relaxing feel in your child's bedroom.
Add blackout lining. If you can't find a blackout fabric that you love, simply add blackout lining to the curtains of your choice to assist with light control.
Order Custom Curtains from Spiffy Spools
If you're ready to shop for the best girl's room blackout curtains, order from Spiffy Spools today. With over 1,000 fabrics, we make it easy to design curtains that fit your exact specifications and style. Explore our site to find the perfect options for your daughter's bedroom, and don't hesitate to contact us with any questions.