Spiffy Speak
How to Divide a Room with Curtains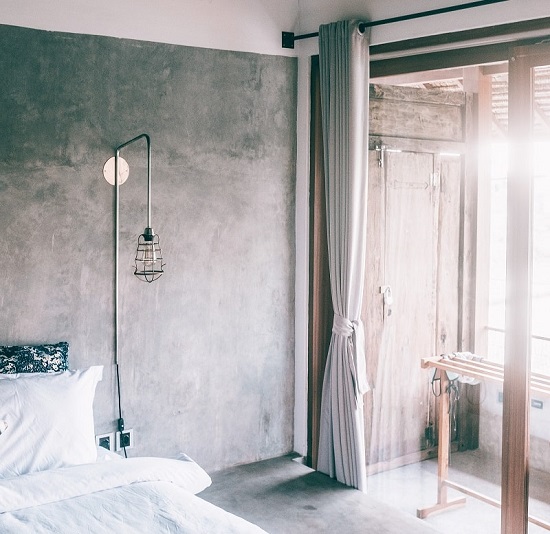 Whether you want to divvy up a spacious master bedroom, dorm room, attic, or basement, curtains are a great way to do so. Rather than feeling like an intrusive wall, curtains can actually appear to be part of the décor. View this guide on how to divide a room with curtains to get started.
Order your custom curtains from Spiffy Spools online in any size. We have over 1,000 fabrics and patterns to pick from, so you can match them to your room perfectly.
How to Hang Curtains as a Divider
The biggest challenge when it comes to using curtains as a room divider is figuring out how to hang them. The method you should choose depends on where you need them to be placed:
If you're hanging curtains across a cased opening, outside-mount a traditional curtain rod over the frame. This method will allow your curtains to beautifully cascade over the frame and easily open and close.
If you're hanging curtains across a portion of the ceiling, use a ceiling-mounted curtain rod. This a great option if the length you're covering is relatively small. However, you can purchase several ceiling-mounted rods and hang them side-by-side if you need additional length.
If you're hanging curtains across the ceiling, use a ceiling-mounted curtain track. This method keeps the curtains as close to the ceiling as possible for an uncluttered, integrated look. Hanging multiple ceiling-mounted rods across the entire ceiling can appear a bit bulky, whereas this option provides you with sleek, minimalistic lines.
If you're hanging curtains as a door, use an outside-mounted curtain rod or track. Since these curtains will likely be opened and closed frequently, it's important to hang them with a method that's easy to maneuver.
Why Are You Hanging Divider Curtains?
Your purpose for hanging divider curtains can help you pick out the best fabric to design them in:
If you're hanging curtains for privacy, be sure to pick an opaque fabric, such as blackout fabric, velvet, or silk. These will ensure that not even your shadow will be visible through the curtains. Alternatively, you can select a less-opaque fabric, such as cotton, and pair it with blackout lining for the same effect.
If you're hanging curtains to create a boundary, sheer and linen fabric are wonderful selections. They create an apparent separation between spaces, but their light and airy appearance make the distinction more relaxed.
If you're hanging curtains to define an entryway/foyer, any fabric will work nicely! This selection will ultimately come down to a matter of preference and what best matches the rest of your décor.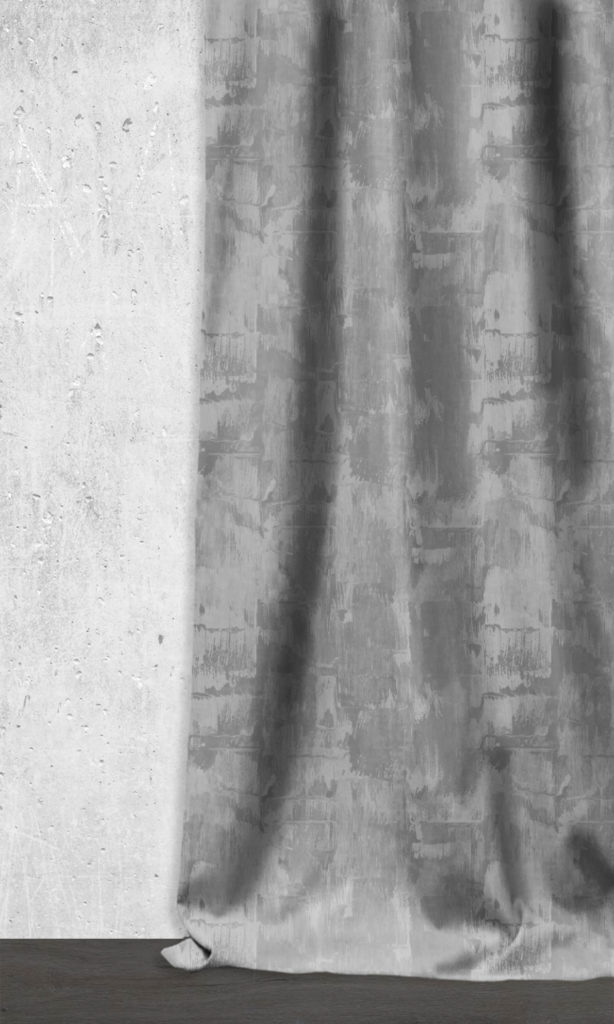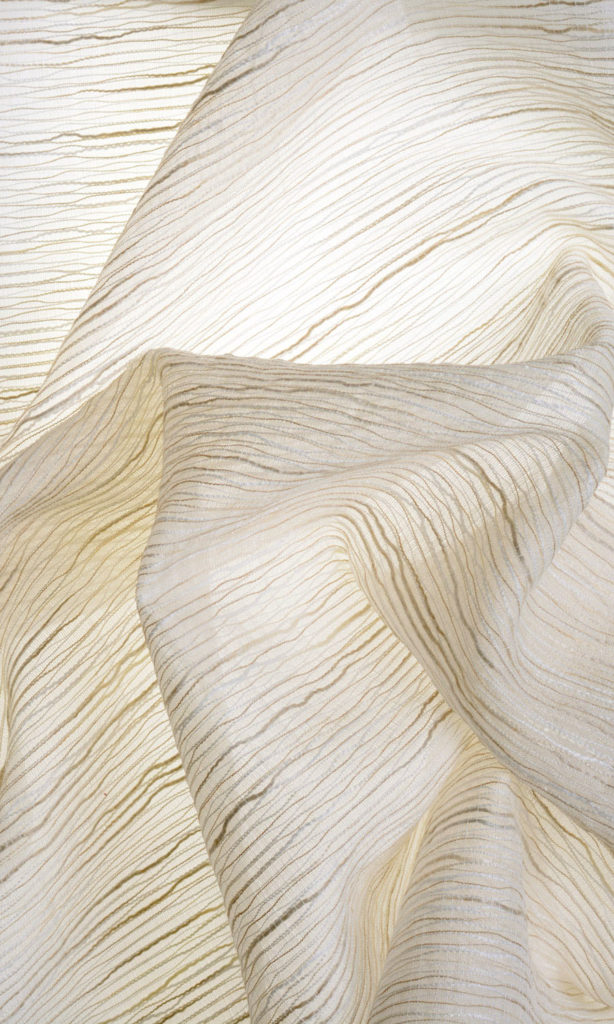 Single Panel vs. Double Panels
Another consideration is if you'd like to hang double panel or single panel curtains:
Double panel curtains work great over entryways such as cased openings and doorways. The way that they open invites you to move between the divided spaces.
Single panel curtains are best for defining areas that are not meant to be passed through. Curtains that span across the entire ceiling and curtains hung for privacy will likely benefit from single panel curtains because they create a more rigid boundary.
Solid vs. Pattern
When using curtains as a divider, more often than not, you want them to blend in with the space rather than stand out as a striking statement. They're meant to simply draw a boundary rather than act as the centerpiece of the room.
When designing your curtains, we strongly suggest sticking with a solid color that matches your current color scheme. A solid color will allow your curtains to flawlessly blend into the room. If you do decide to go with a pattern, make sure that it's a delicate, small-scale pattern rather than a loud, bold print that draws a lot of attention.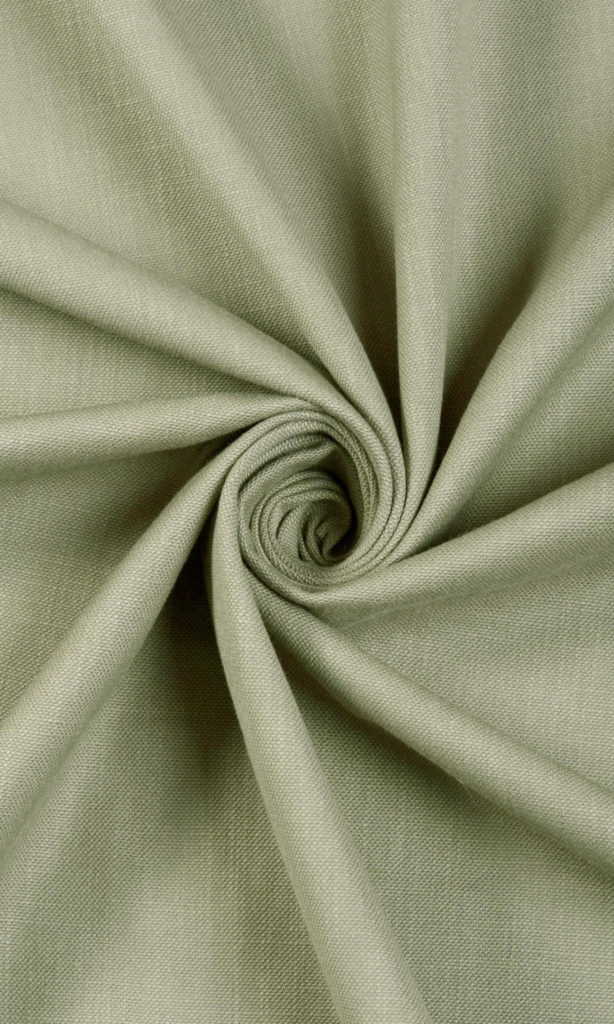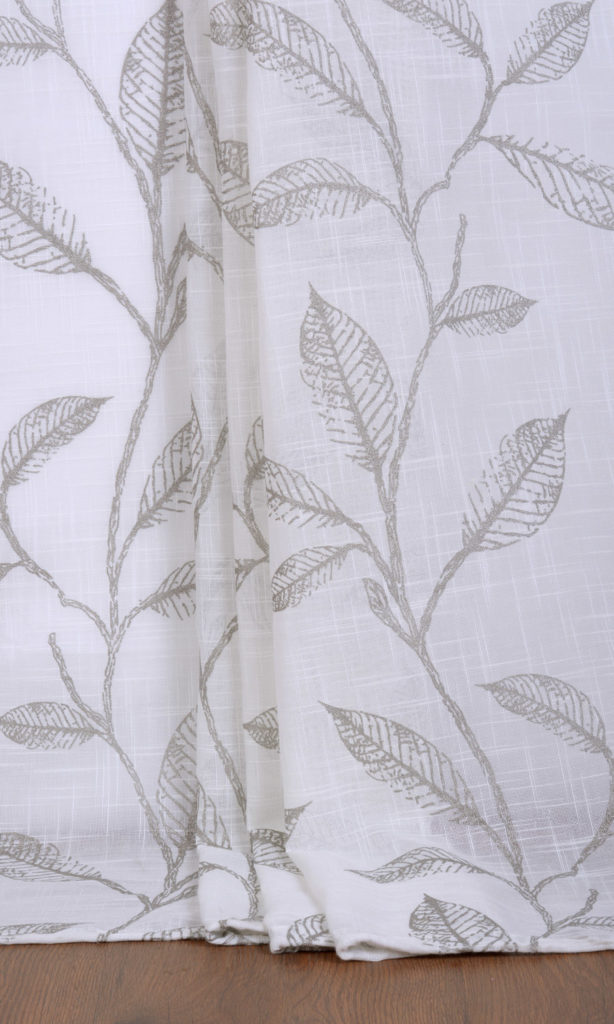 The Queen Linen Curtains
How Long Should Your Curtains Be?
We suggest designing your curtains so that they hang either slightly above the floor or barely graze the floor. This is because if your curtains are too short, they'll lose their appearance as a decorative wall or door. Plus, if you're hanging them for privacy, short curtains will reveal what's on either side of the divided space.
If you hang long curtains that spill onto the floor, such as puddled curtains, they'll drag across the ground as you open and close them. Not only will this make them more difficult to maneuver, but they'll likely become dirty and damaged quickly.
Order Custom Curtains from Spiffy Spools
Now that you know how to divide a room with curtains, if you're ready to start shopping, order your custom curtains from Spiffy Spools today. With over 1,000 fabrics, we make it easy to design drapery that fits your exact specifications and style. Explore our site to find the perfect options for your space, and don't hesitate to contact us with any questions.
ALSO READ: HOW TO DECORATE A STUDIO APARTMENT