Spiffy Speak
Sheer Bedroom Curtain Ideas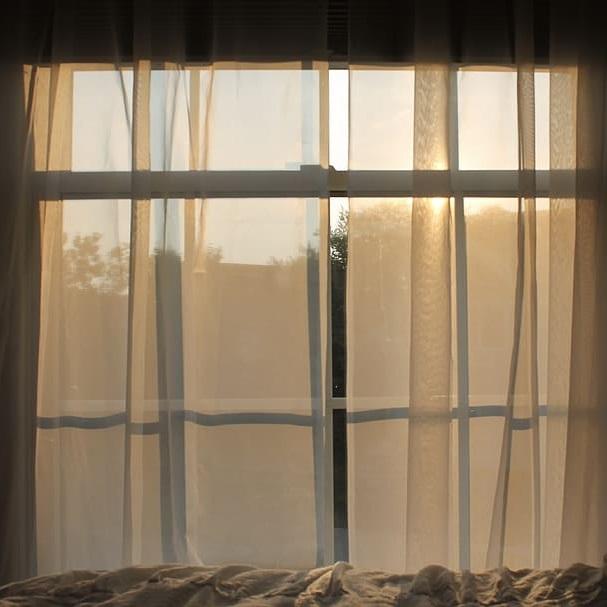 Sheer curtains are a beautiful, serene selection for your bedroom. Their versatility provides you with plenty of styling options, and they offer a timeless look that matches all kinds of décor. Use these top sheer bedroom curtain ideas to help you select and style sheer curtains that enhance your space.
Order your custom curtains from Spiffy Spools online in any size. We have over 1,000 fabrics and patterns to pick from, so you can match them to your room perfectly.
Layer Your Curtains
Sheer curtains look fabulous when layered. For a fully dressed up look, our stylists recommend layering your sheer selection with curtains and shades. Not only does this provide an elegant effect, but layering offers flexibility on light and privacy control as well, which is important to keep in mind for your bedroom. If privacy allows, you can even layer multiple sheers for a more dramatic and graceful look.
Need assistance on styling your sheers with other window treatments? Be sure to read our blog How to Layer Curtains for Perfection!
Use Standalone Sheers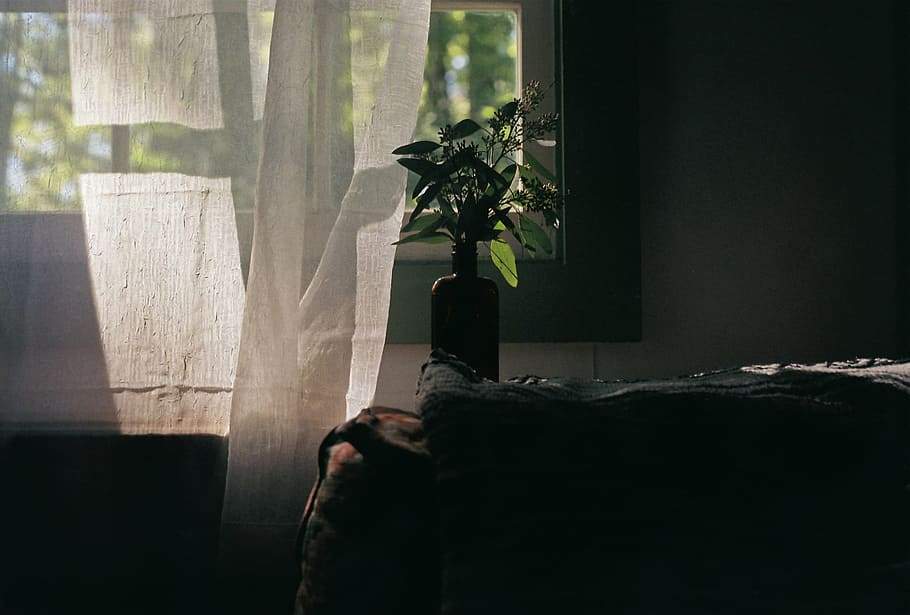 You can also use standalone sheers when maintaining privacy is not a priority. White sheers are a classic choice, but sheers do also come in a full variety of fabulous colors and patterns that can complement the design of your bedroom. No matter what colors or patterns you choose, all sheers are soft and light-filtering, bringing an airy feel to any space. If you're looking to brighten up your bedroom, adding delicate sheer curtains may be exactly what you need.
Stylist tip: When ordering your selection, don't be stingy on fabric. Sheers need more panel width than regular fabric drapery to achieve the same rich and full look. We recommend 3x fullness factor for sheers. For detailed guidance on measuring for your custom drapes, see our Sizing Guide.
Divide Your Space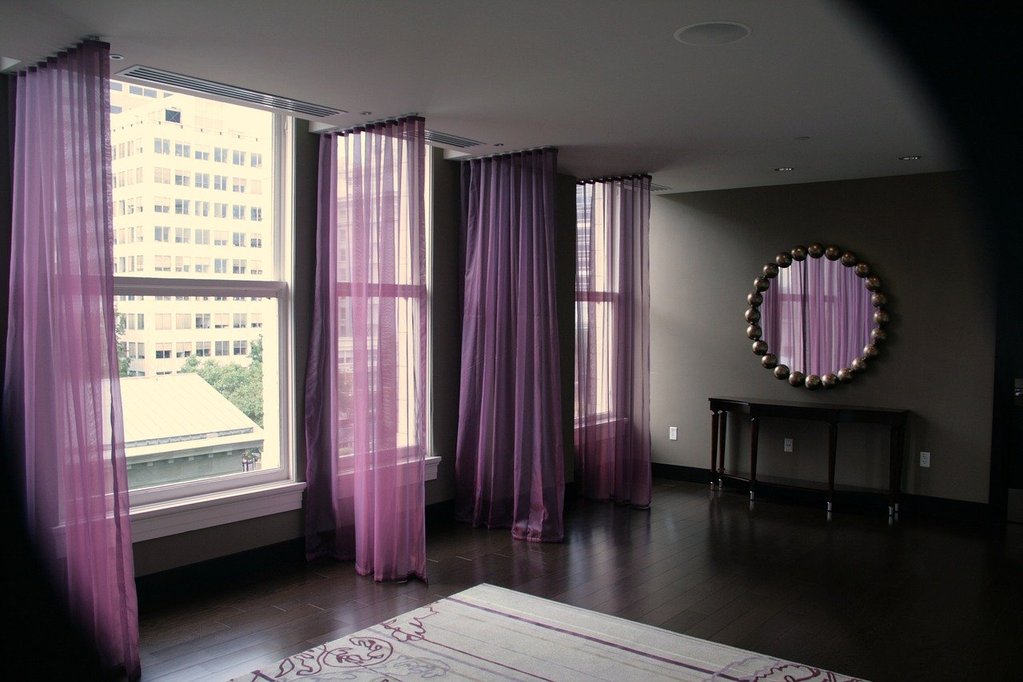 Sheer curtains also work well for dividing spaces. If you'd like to divide a large master suite into smaller zones, for instance, sheers are a great option. With their light and airy feel, they may appear to be part of your décor rather than an intrusive wall. Sheer curtains will help provide the separation you're looking for while adding to the visual appeal of your bedroom.
An Easy Addition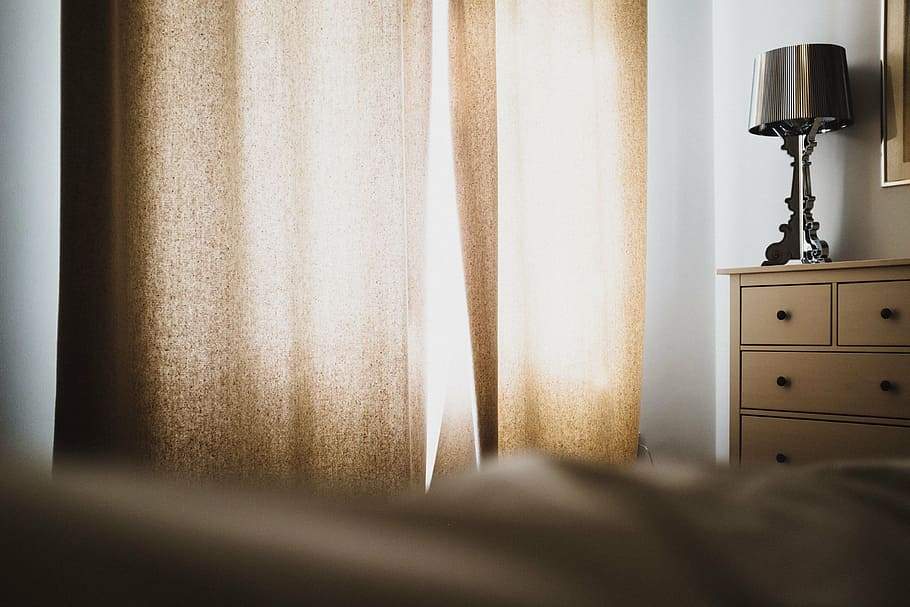 If you already have curtains, simply adding a sheer will instantly transform the window treatment. Because they're so versatile and classic, you can trust they will match your space flawlessly without seeming like a retrospective add-on. Whether you're looking to enhance a girl's bedroom, a boy's bedroom, or even your own master bedroom, you really can't go wrong if you choose sheer bedroom curtains. Just be sure that you keep privacy in mind!
Featured Sheer Curtains from Spiffy Spools
Spiffy Spools offers a variety of sheer bedroom curtain options for you to choose from. Here is a selection of our popular sheers: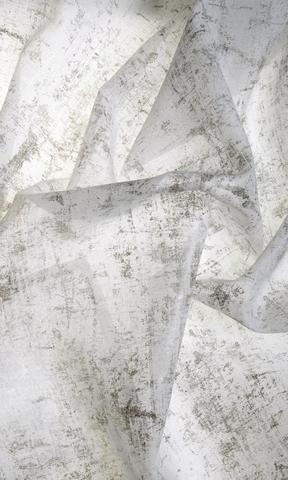 Aklamak is no ordinary sheer. Its white backdrop is dashed with a shimmery silver metallic to further add to the sophistication of the fabric. Aklamak curtains make a wonderful standalone option, but they can also be layered with other fabrics as well.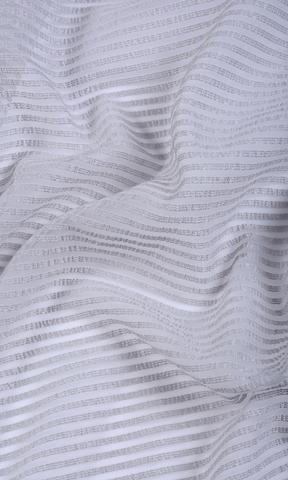 Blaze
If you'd like to give your bedroom a little edge, our Blaze curtains will do the trick. These triple-striped, silver-grey curtains feature just a hint of glimmer that plays beautifully with incoming sunlight, and their clean lines provide a light modern feel.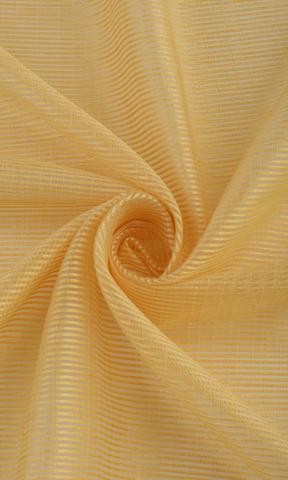 Add a fun pop of color to your bedroom with our Bumble Bee curtains. The sheer, pale-
yellow fabric
features a thin stripe weave pattern and simply exudes cheerfulness. When natural light hits these curtains, it combines perfectly with the yellow color to create a gorgeous sunlit effect.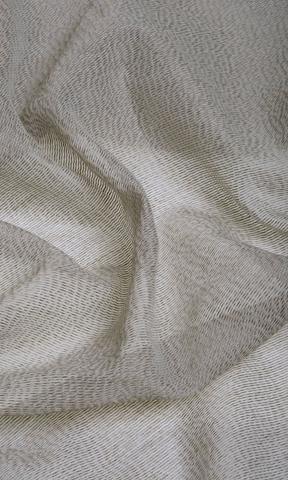 To include a bit of rustic charm in your bedroom, select our refined Cobblestone curtains. The sheer grey-beige fabric is woven in a rough, wavy stripe pattern that beautifully diffuses light, supports airflow, and creates an overall relaxing atmosphere.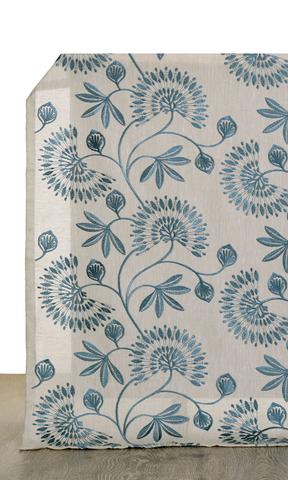 Folha curtains are a semi-sheer option that would look fabulous standalone or layered. The backdrop is a pale beige that's embroidered with a stunning floral vine pattern in teal blue. If you're a fan of floral designs, you'll certainly fall in love with this fabric!
Order Custom Curtains from Spiffy Spools
We hope you're inspired by these sheer bedroom curtain ideas! If you're ready to start shopping, order your custom curtains from Spiffy Spools today. With over 1,000 fabrics, we make it easy to design curtains that fit your exact specifications and style. Explore our site to find the perfect options for your bedroom, and don't hesitate to contact us with any questions.