Spiffy Speak
Essential Master Bedroom Curtain Ideas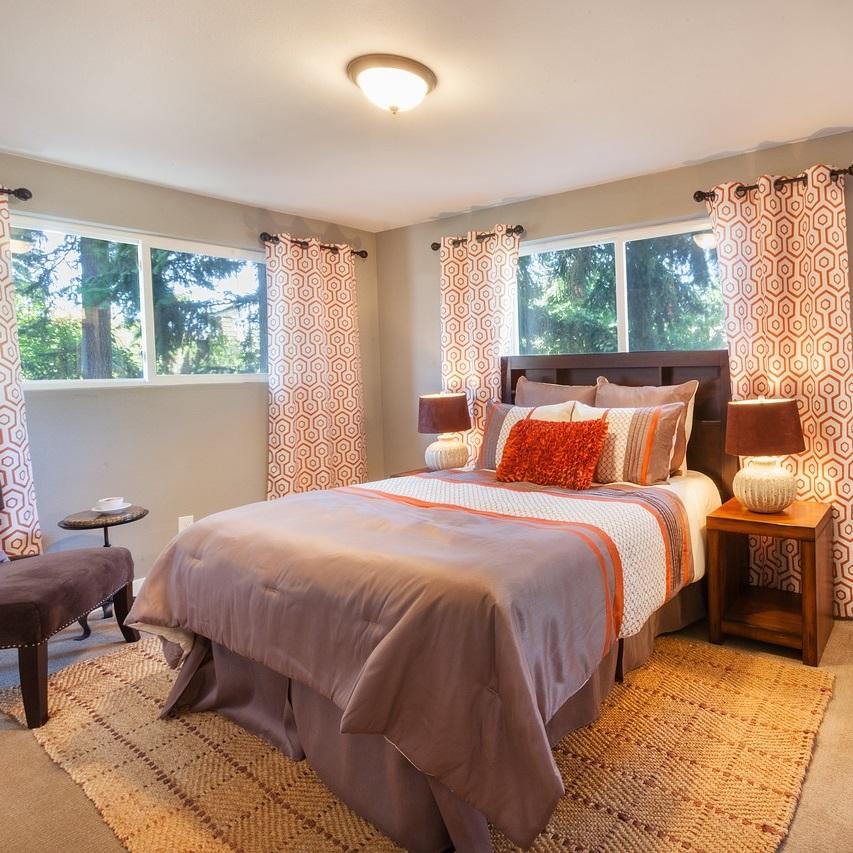 When it comes to choosing curtains, master bedrooms need special consideration to strike the right balance between light control, privacy, and aesthetics. These three factors will influence how comfortably you can use and enjoy the space. Explore these essential master bedroom curtain ideas and tips, so you can create the perfect retreat.
Order custom curtains and drapes from Spiffy Spools online in any size. Pick from over 1,000 fabrics and patterns! Shop Now
Light Control
The best window treatments for blocking light are blackout curtains and roman shades. These will ensure you get a restful sleep by preventing any light from entering your bedroom. But don't get the wrong idea. Blackout curtains and shades don't just come in dark and brooding colors. They can be just as stylish as they are effective at blocking sunlight—you'll find plenty of fabulous options in our collection.
Another route you could take is adding blackout lining to your drapes and shades. If you already have curtains in your master bedroom, or you've found a fabric that you love but it doesn't block light, blackout lining is a quick, easy, and affordable solution.
FEATURED LOOKS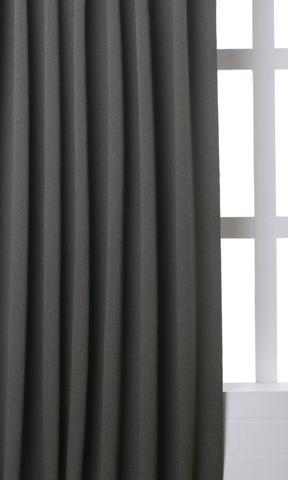 This fabric is tightly woven in dark grey, providing a sleek and powerful energy to any room. These
grey curtains
will ensure your bedroom will remain dark even when the sun is at its peak.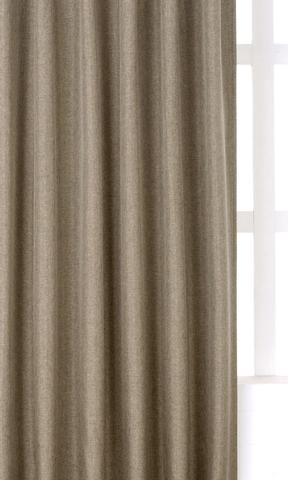 Prevent morning sunlight from ruining your snooze with our Afrom blackout curtains. These
brown curtains
will help you to sleep soundly, and the gorgeous look of the woven, grey-brown fabric will offer a relaxed feel.
Privacy
Privacy is imperative in your bedroom. If your bedroom windows overlook neighbors or a busy street, curtains are a great option to block the view and create a private space.
If privacy is your goal, be sure to avoid any standalone sheer window treatments. However, if you do want to use sheer curtains for your bedroom for aesthetic reasons, we have a few solutions to help you get the look you love while maintaining your privacy:
Layer with sheers. Consider learning how to layer two sets of curtains. While the top curtain is pulled open, your back layer—the sheer curtain—will filter in natural light. This will allow you to enjoy the sheer look when you want it and complete privacy when the top layer is closed.
Roman Shades. Roman shades act as both a drape and a blind, making them the perfect option to layer behind your front sheer selection.
READ MORE: SHEER BEDROOM CURTAINS: IDEAS & TIPS
FEATURED LOOKS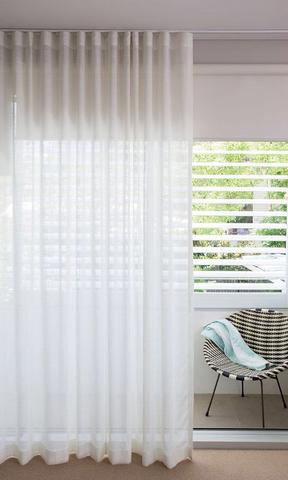 If you're looking for the perfect sheer window treatment, you'll adore Leh Almost White. This simple, white
linen fabric
transforms any room with its delicate and elegant design. We recommend using these curtains as your layering sheer of choice.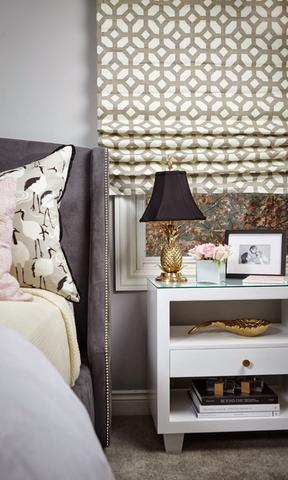 Featuring our most popular style in roman shades, the flat fold roman shades are the most minimalist shades on the block. With horizontal slats stitched into lining at back and stacking folds at bottom, these are clean, modern and highly functional for frequent use in a master bedroom.
Aesthetics
Although the aesthetics of your bedroom window treatments are largely a matter of personal choice and your décor style, we have a few tips to help you get the best of your curtains and shades.
First, we recommend balancing solids with patterns. For instance, if you tend to buy patterned bed linens, or have a patterned window bench seat – consider solid drapes — and vice versa — to avoid pattern overload.
FEATURED LOOK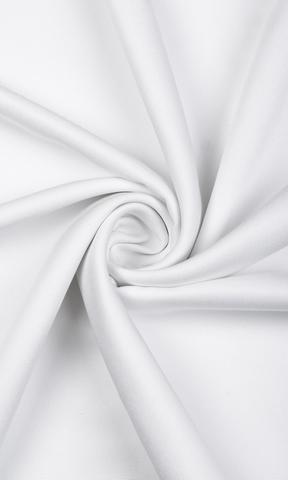 Shwet is an ideal fabric for master bedrooms in hot summers. Its pristine white color is cool, soothing and can be easily paired with any pattern and palette.  While incoming natural light is effectively blocked, your space never feels cramped or claustrophobic.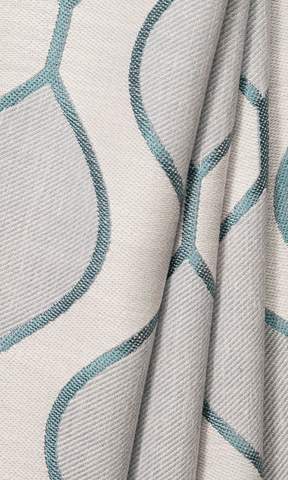 If your master bedroom décor is minimalist and dominated by solids, here is the perfect patterned fabric to frame it. A soothing color scheme of white and gray is uplifted with outlines in teal. The wave and lattice design looks deceptively simple with its clean lines. This fabric is also a great choice for roman shades.
Next, it's important that you choose drapery that goes with the overall mood of the room:
And finally, choose the perfect fabric based on your room's décor:
For a relaxed look, we recommend linens and cottons.
For a more dressy and formal look, check out our silks and velvets.
FEATURED LOOK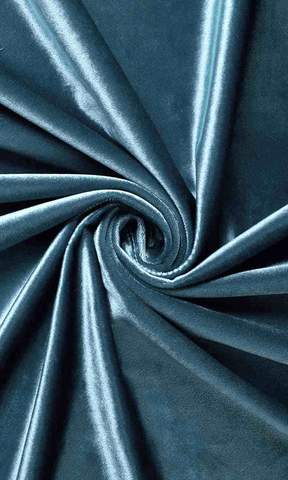 Rolling Sea is the epitome of elegance. The glistening velvet fabric in sea blue falls in plush piles and exudes opulence. Bring a sophisticated feel to your bedroom with these dreamy
velvet curtains
.
Accessorize
For a cohesive look, add some accessories that coordinate with your drapes. Spiffy Spools provides more than just custom curtains—we design cushions and pillow covers, bed runners, curtain tiebacks, valances, and more in the same fabric as your new drapes. Small but thoughtful details like these will really bring your master bedroom together.
Order Custom Curtains from Spiffy Spools
As you decorate your space, we hope you keep these master bedroom curtain ideas in mind. If you're ready to start shopping, order your custom curtains from Spiffy Spools today. We make it easy to design curtains that fit your exact specifications and style. Explore our site to find the perfect options for your bedroom, and don't hesitate to contact us with any questions.