Spiffy Speak
How to Layer Sheer & Blackout Curtains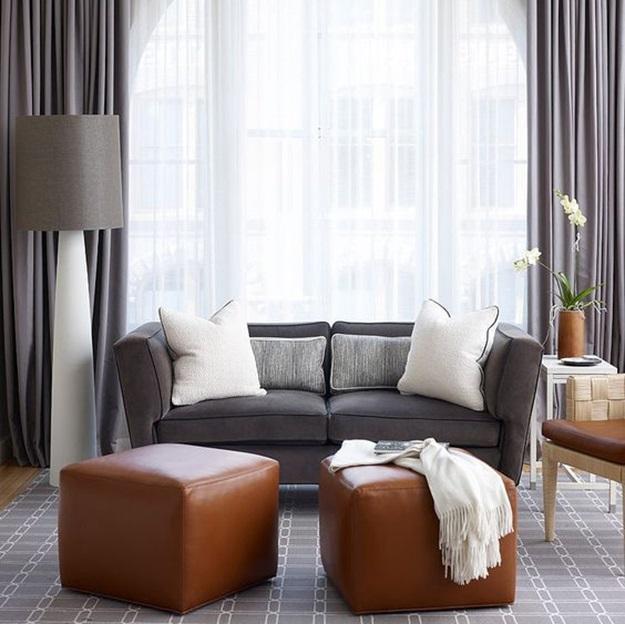 Blackout curtains do a phenomenal job of blocking sunlight and noise. When hung alone, however, this type of curtain only allows complete sunlight in when open or none at all when closed—there's no in-between. If you'd like total light control in your space, read this guide on how to layer sheer and blackout curtains for style and function.
Order custom sheer and blackout curtains from Spiffy Spools online in any size. Pick from a wide variety fabrics and patterns!
Select the Order of Your Layers
The first step when layering curtains is deciding whether you'd like to use your sheer curtains as the base layer or the top layer of your window treatment:
When the sheer curtain is the base layer, it will only be visible when blackout layer is drawn open. Once your blackout curtains are drawn close, they will be the primary visible centerpiece of the window treatment. This arrangement offers a highly versatile option for both aesthetic and light control.
When the sheer curtain is the top layer, they'll hang over your blackout curtains. This lends a visually interesting look for your windows, especially if the two fabrics are paired well based on their pattern and palettes. Sheers are always visible being the top layer.
Choose the Right Curtains
With the layering order decided, it's time to choose the fabric and style of your curtains. This will primarily be based on your room's décor aesthetic, color palette, and overall feel:
Blackout Curtains
As a general rule for layering, we recommend pairing blackout solids with patterned sheers and vice versa. Or create a contrasting color palette between layers to suit your room's décor.  Spiffy Spools offers a variety of options in endless colors, patterns, and fabrics, so you're sure to find the curtains that best match your space. Whether you're looking for a simple solid or a gorgeous floral print, our extensive collection of fabrics will meet your design needs.
Sheer Curtains
Our sheer curtains are not limited to simple whites and neutrals eithers—although those options are great as well! Browse through our sheer selections to find gorgeous prints and delicate colors that will compliment your room and blackout curtains perfectly.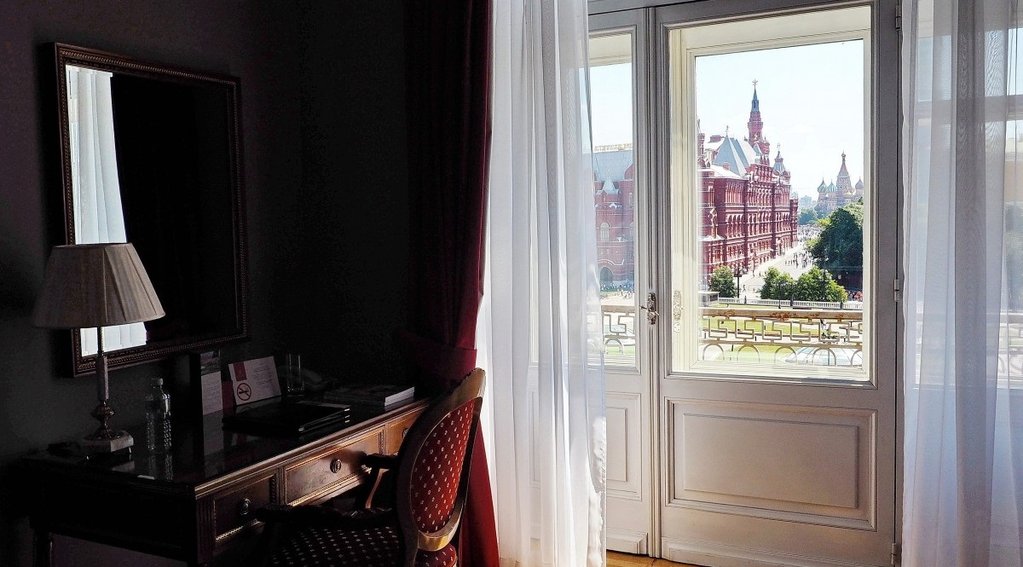 Pick the Proper Heading Styles
While curtain headings may seem like subtle choices, they can affect both the style and function of your curtains. Here's what you need to know about heading styles when you layer sheer and blackout curtains:
Blackout Curtain Heading Style
Whether your blackout curtains are serving as your base or top layer, it's important to select the right heading to ensure they properly block sunlight. Two of the best heading options for reducing incoming light are pinch pleat style and pencil pleat style. These heading styles allow minimal light to leak through edges, unlike some other styles – such as grommet tops – that leave openings for light to leak through.
Sheer Curtain Heading Style
You have a few options when it comes to your sheer curtain heading style:
If sheer curtains are serving as your top layer, we recommend matching the heading style to that of the blackout curtains to ensure the look is uniform.
If sheer curtains are serving as a base layer, you have more flexibility to play with your heading style. Since the sheer will only be visible when your blackout curtains are drawn back, the headings don't necessarily have to be uniform. For inspiration, explore our Curtain Headings Style Guide.
Mount Hardware at Appropriate Height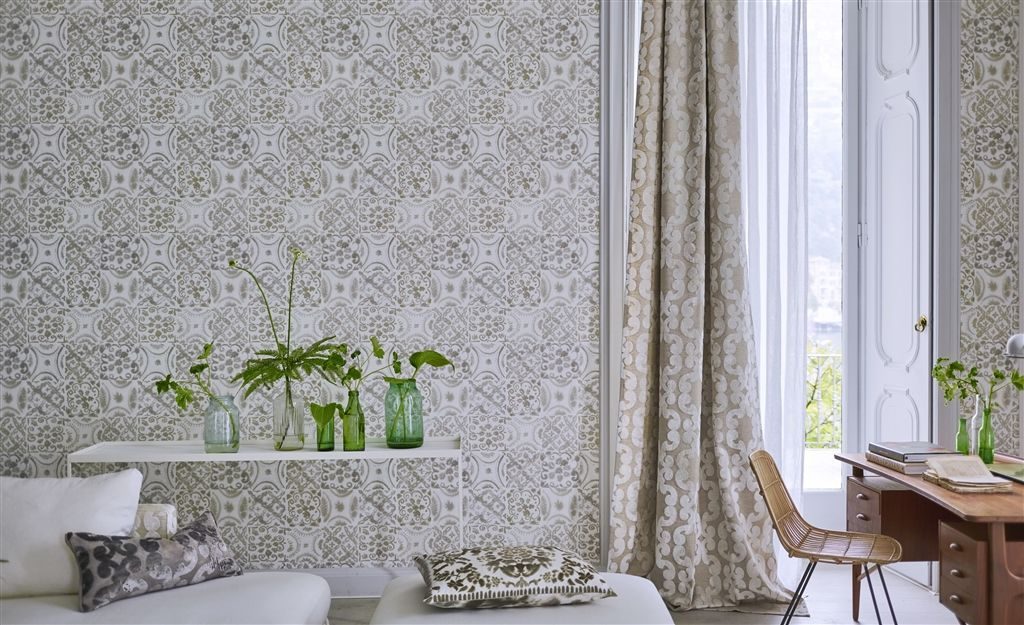 When hanging your curtains, we recommend mounting the pole/track about 8-12 inches above the window frame in order to prevent the sun from coming through the top of your blackout curtains.
You'll also want to extend the length of your poles
by about 10-inches or more on each side of the window frame. This will help to block light from passing through the sides of the blackout curtains when closed, and will provide plenty of 'stackback' room to pull both sets of curtains back when you so want to let light into the room.
View our blog on Blackout Curtain Styling Tips to discover more best practices for hanging blackout curtains.
Consider Curtain Tiebacks
Finally, curtain tiebacks are always a nice addition to include when layering blackout and sheer curtains. When you plan on keeping your blackout curtains open for an extended period of time, use curtain tiebacks so you can easily access your sheers.
At Spiffy Spools, you can customize your tiebacks to match the fabric and pattern of your curtains!
Order Custom Curtains from Spiffy Spools
Now that you know how to layer sheer and blackout curtains, if you're ready to start shopping, order from Spiffy Spools today. With over 1,000 fabrics, we make it easy to custom curtains that fit your exact specifications and style. Explore our site to find the perfect options for your home, and don't hesitate to contact us with any questions.