Spiffy Speak
Wide Window Curtain Ideas & Tips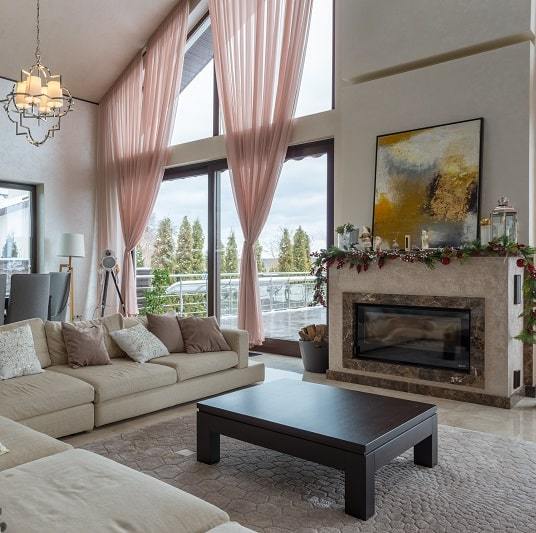 Wide windows are a lovely home feature, bringing in plenty of natural light and often serving as the focal point of the room. But when it comes to dressing them in a window treatment, their size can make this task somewhat challenging. Use these wide window curtain ideas and tips to help you design the best window treatment for your home.
Order custom curtains from Spiffy Spools online in any size. We have over 1,000 fabrics and patterns to pick from, so you can match them to your home perfectly.
Decorative Curtains
Decorative curtain options are great for adding character to your wide windows while still allowing in ample natural light. Here are two popular decorative curtain ideas for wide windows:
Double Panels
Hanging standard curtain panels on either side of your wide window offers a sleek, minimalistic look. We recommend hanging your panels on two small curtains rods that are centered over the top corners of the window. Since the curtains gently frame the window, they'll bring ample sunlight into your space. To brighten the room even further, curtain fabrics such as linen and sheer beautifully filter natural light to create an airy, relaxing feel.
Keep in mind that if you hang your curtains this way, they aren't designed to be opened and closed. Standard curtain panels are likely not wide enough to cover the entirety of your window. Rather, hanging standard double curtain panels creates a gorgeous, decorative look.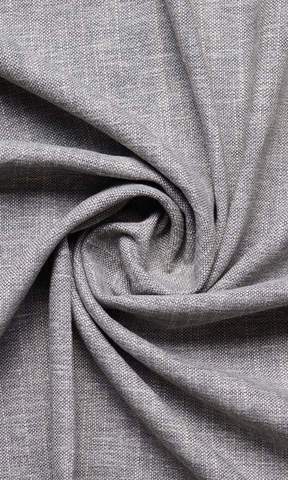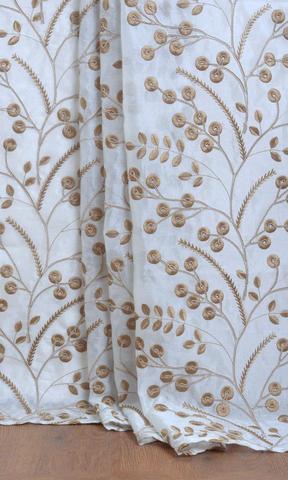 Curtain Draping
Curtain draping is another way to decoratively hang curtains. This is an especially fabulous technique to use on wide windows! With this method, you'll need to purchase a single curtain panel that's long enough to hang on either side of your window and span across the top of the frame. You'll also need a curtain rod that's the same width as your window. Depending on the strength of the curtain rod you choose and the width of your window, you may need a center bracket to support the rod.
From here, there are several ways to drape your curtain panel over the rod. The easiest way is to create a "u" with the fabric, which you can do by resting the curtain panel on either side of the outside-mounted curtain rod and allowing the middle of the fabric to droop at the center. The curtain panel should fall in a loose "u" under the rod, and the remaining fabric will hang on either side of the window.
For more ways to drape your curtains, view our blog, Curtain Draping Techniques & Ideas.
Functional Curtains
If you're looking for curtains that add privacy to your wide windows, consider the following styling options:
Over-Sized Single Panel
A single, over-sized curtain panel can make a lasting statement while providing you with additional privacy, depending on the fabric you choose. The panel should cover the entirety of your wide window. Cotton, velvet, and silk are thicker fabrics that will protect your home from prying eyes. Note that cotton is a more casual option, while velvet and silk are formal fabrics.
Sheer and linen also look gorgeous as an oversized panel, because they make the room look larger and brighter. However, they will not provide you with as much privacy as other fabric options.
For easy opening and closing, we suggest hanging your curtain panel on a curtain track. This hanging method allows you to effortlessly glide the curtains to the position you desire and provides a modern look. If you prefer a more traditional look, you may want to hang your curtain panel with a curtain rod. Remember that you may need to include a center bracket to support the rod so it's able to span the width of the window.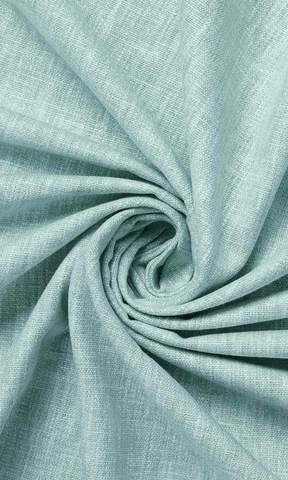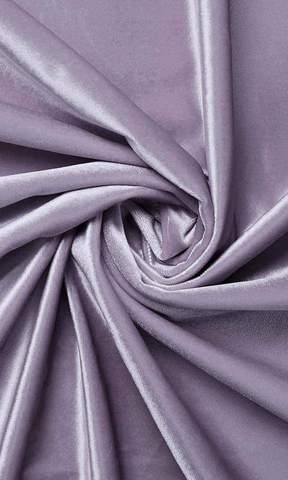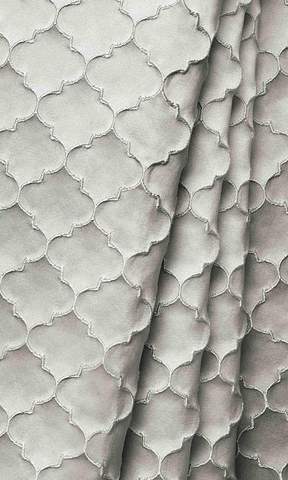 Hang Several Curtain Panels
Another great styling option is hanging three or more narrow curtain panels across the width of your wide window. Your panels should hang, at minimum, a foot away from each other so as not to overcrowd the window. The panels should be close enough together for you to fully open and close to maintain your privacy.
Order Custom Curtains from Spiffy Spools
We hope these wide window curtains ideas and tips assist you! If you're ready to start shopping, order custom-size curtains and roman shades from Spiffy Spools today. With over 1,000 fabrics, we make it easy to design window treatments that fit your exact specifications and style. Explore our site to find the perfect options for your home, and don't hesitate to contact us with any questions.