Spiffy Speak
How to Hang Curtains in an Apartment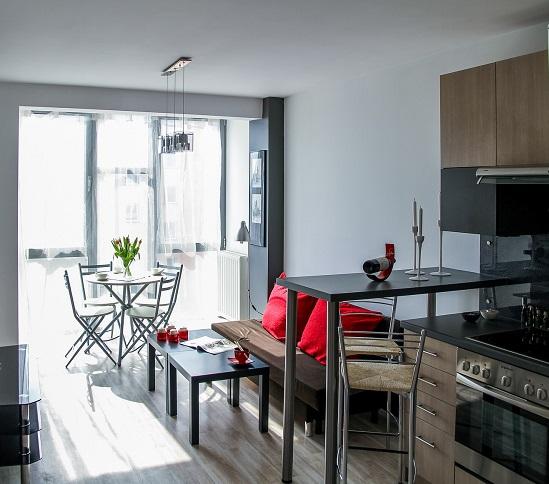 Everyone hopes to get their security deposit back when renting an apartment. For that to happen, the space must be in the same condition it was the day that you moved in. This can present a challenge when hanging curtains, as the holes left from the brackets are often considered "damage." Here, we'll explore how to hang curtains in an apartment to prevent leaving any visible changes to the interior.
Order custom curtains from Spiffy Spools online in any size. We have over 1,000 fabrics and patterns to pick from, so you can design them exactly to your liking!
Hang Curtains Without Drilling
Using a no-drill hanging method will prevent you from damaging your apartment's walls. Here are a few techniques for hanging curtains without a drill:
Tension Rod
A tension rod is a type of curtain rod that's inside-mounted within the window frame. The tension rod starts out smaller in length than the distance between either side of the window frame. When it's time to hang, the rod is designed to be extended so that it fits snuggly between the trim, allowing it to be held up solely by tension.
While this is an effective and inexpensive no-drill method for hanging curtains, tension rods come with a few disadvantages. Since they are only held up by tension, they cannot support a lot of extra weight, so you'll be more limited in your curtain selection. They also lose their tension relatively quickly, meaning they may need to be replaced several times. Plus, since they can only be inside-mounted, they don't block as much sunlight as outside-mounted options.
Kwik-Hang Brackets
Kwik-Hang brackets offer another easy way to hang your curtains in an apartment without having to drill. Unlike regular brackets, Kwik-Hang brackets are designed with left and right corner edges. The bottom of each edge features two, sharp pins, so when placed on top of the trim, the brackets can easily be tapped into place. Simply set the left-edged bracket on the top left of the trim and the right-edged bracket on the top right of the trim, hammer into place, and hang your rod across them.
Kwik-Hang brackets are very stylish, come in a variety of finishes, and give you more flexibility in choosing the design of your curtain rod. However, although very discreet, the two pins will create two tiny holes on top of the window trim. Keep in mind, though, that these holes are literally the size of a pin, so unless your landlord has microscopic vision, they are virtually undetectable. In addition, they come in two sizes that accommodate rods that are 5/8" and 1" in diameter.
Command Hooks
Never underestimate the strength of Command Hooks! These sturdy hooks attach to surfaces using a damage-free adhesive backing, and they hold between one to 7 ½ pounds, depending on the size you select. To hang your curtains using Command Hooks, purchase two that are large enough for your curtain rod to rest on, place them three inches above and outside both sides of the window frame, and place your rod across them. It's that simple!
The primary downfall of using Command Hooks to hang curtains in an apartment is aesthetics. Compared to the other options, Command Hooks may appear a bit bulky. However, you can certainly trust them to hold your curtains up with ease.
Carefully Choose Curtain Fabric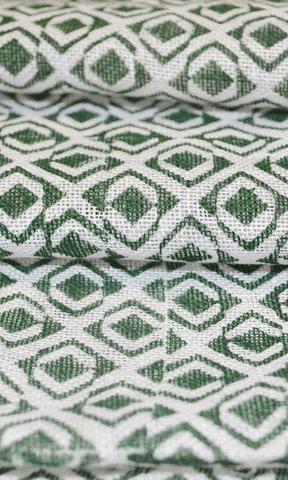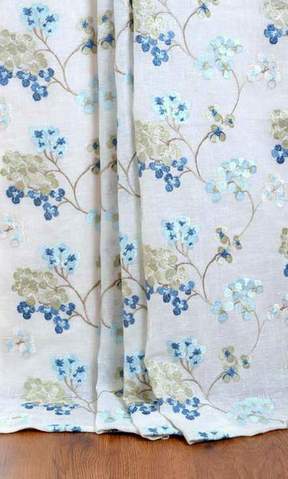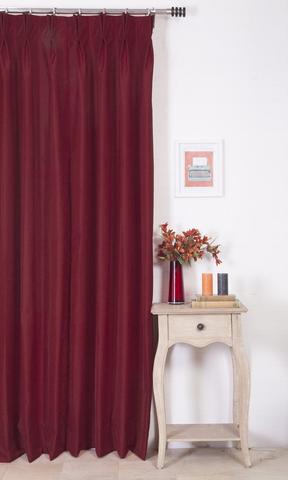 It's important to select your curtain fabric based on the hanging method you choose:
If you're using a tension rod, lightweight fabrics such as sheer or linen will work best, since tension rods cannot hold too much additional weight. You can likely use mid-weight cotton as well, but note that there is a higher likelihood that the rod will fall as you open and close your curtains.
If you're using 5/8" Kwik Hang brackets, we recommended sticking with light- to mid-weight fabrics, such as sheer, linen, and cotton.
If you're using 1" Kwik Hang brackets, they are designed to accommodate heavier curtain fabrics, such as silk and velvet.
If you're using Command Hooks, select a size that offers a level of strength to accommodate your curtain selection. Lightweight fabrics can likely be held up using two to three-pound command strips, midweight fabrics call for four to five pounds, and heavyweight fabrics will require six to 7 ½ pounds.
Order Custom Curtains from Spiffy Spools
Knowing how to hang curtains in an apartment will better improve your chances of getting your security deposit back. At Spiffy Spools, we make it easy to create custom curtains that fit your unique style and measurements, with over 1,000 fabrics and patterns. Explore our site to find gorgeous options that will add plenty of character and flair to your apartment—and don't hesitate to contact us with any questions you have along the way!
ALSO READ: HOW TO HANG CURTAINS WITHOUT A ROD: 6 CREATIVE IDEAS