Spiffy Speak
How to Wash Curtains & Drapes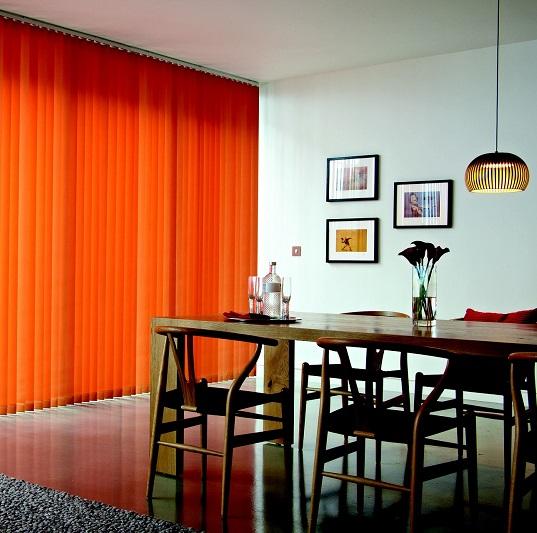 Do you want your window treatments to look pristine year-round? Then cleaning them regularly is a must. But curtains can't be washed like regular laundry. You have to take special care to maintain the integrity of the fabric and color. Use this guide on how to wash curtains and drapes, so you can complete this task properly!
Order your custom curtains from Spiffy Spools online in any size. We have over 1,000 fabrics and patterns to pick from, so you can match them to your home perfectly.
Remove Dust
The first step to washing your curtains or drapes is removing any dust that has accumulated. Take the following steps to properly dust your drapery:
Take your window treatment down from its hardware.
Shake it off outside, getting rid of as much dust as you can.
Lay your window treatment across a bed or another flat, soft surface.
Dust it with your vacuum's brush attachment to remove any remaining debris.
Read the Label
When it comes to washing your curtains or drapery with a cleaning product, it's always a good idea to see if they came with the manufacturer's instructions for washing. These instructions will provide you with the safest, most effective way to get rid of deeper stains or damage. However, if your window treatment does not have a label or you removed it, continue reading for assistance.
Assess the Damage
Before you dive into cleaning, assess how dirty your curtains are. This will help you determine the best route to take when washing:
If your window treatment has a few minor stains, you'll likely be able to spot treat the problem areas with a stain remover.
If your window treatment needs sprucing up, a simple, all-over steam cleaning with a hand steamer will bring it back to life.
If your window treatment is deeply stained, you'll need to take more intensive measures to wash it. We'll dive into these methods below.
Keep in mind that you should always do a spot test with the cleaner you plan to use. Choose a small, inconspicuous area on your curtains or drapery, apply the cleaner, and allow the window treatment to fully dry. If the cleaner does not discolor the fabric, it should be safe to use for the rest of your curtains.
Different Fabrics Have Different Cleaning Needs
Certain curtain fabrics require more care than others, especially when cleaning deep, intensive stains. To avoid damaging your curtains or drapes, identify the fabric type, and use the following steps to wash it:
Washing Velvet Curtains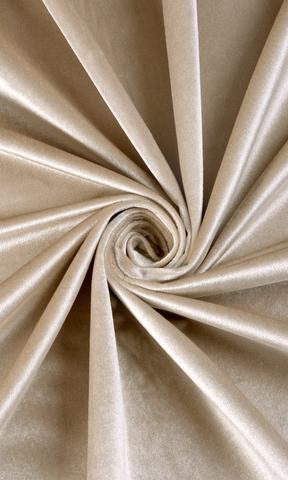 Velvet is a very sensitive fabric that must be handled with care. We do not recommend cleaning velvet drapery in a washing machine, as this could damage its texture. Submerging velvet in a water-detergent mixture may also be too harsh. Instead, you should hand-wash velvet curtains using the following instructions:
Purchase a chamois cloth. This type of suede cloth is not abrasive and will not harm the curtain fabric.
Dip the chamois cloth in hot water and wring it out.
Gently rub the cloth over the curtains and let dry.
If hot water does not remove the stain(s), mix with a few drops of mild detergent. Repeat the above steps.
For best results, you should clean your velvet curtains this way approximately once a month. This will ensure harsh stains are never able to develop.
Washing Silk Curtains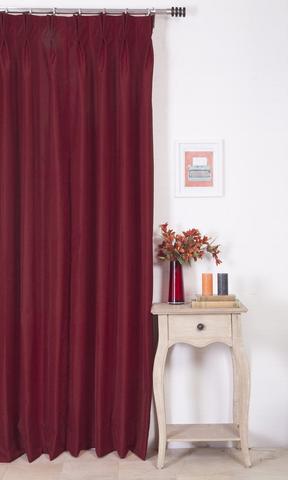 Silk is another delicate fabric that requires special steps for cleaning. Like velvet, it's best to hand-wash this type of fabric to avoid damaging its integrity. Use the following instructions to clean silk drapery:
Remove the silk curtains from their hardware.
Fill a clean tub or sink with cool or lukewarm water.
Place a few drops of mild detergent into the water.
Place a curtain panel in the water-detergent mixture. Only submerge one curtain panel at a time to prevent overcrowding.
Gently swish the curtain panel in the water-detergent mixture. Never wring out or twist your silk curtains, as this can cause permanent wrinkles and creases.
Air-dry your silk curtains. Never put silk in the dryer, as this will cause them to wrinkle and shrink.
Washing Sheer, Linen & Cotton Curtains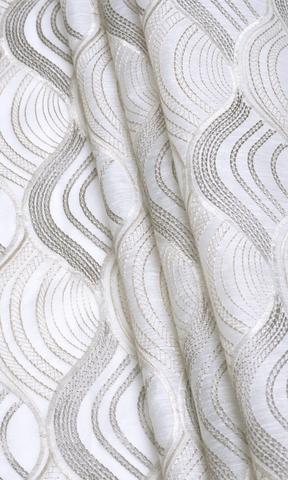 Cyprus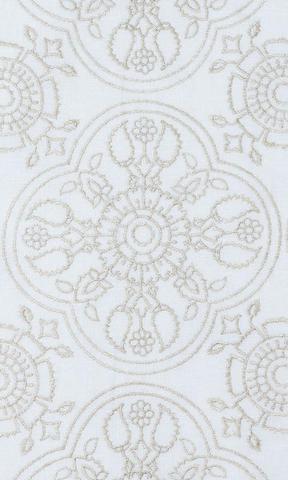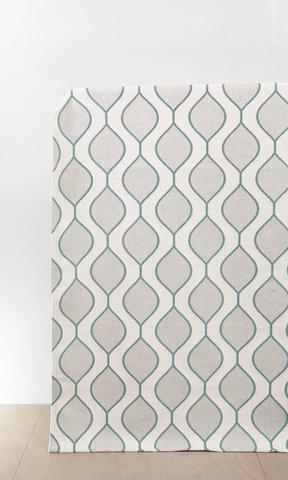 Sheer, linen, and cotton curtains can be treated similarly when washing. Essentially, you'll want to wash them the same way that you do delicate laundry. Use the following instructions to clean sheer, linen, and cotton drapery:
Remove the curtains from their hardware.
Fill your washing machine with cold water.
Place your curtains into the washing machine. Make sure they don't fill up more than half of the machine. If they do, you should wash your curtains in separate loads to avoid overcrowding.
Let your drapery soak in the cold water for five minutes.
Add a mild detergent to the water.
Run your washing machine on a gentle wash setting for approximately three minutes.
Place your drapery in the dryer along with a couple of terrycloth towels. These will gently absorb moisture as they spin.
Run the dryer on a no-heat setting for approximately three minutes. The drapery should be slightly damp when the cycle is complete.
Air-dry the curtains until all moisture is removed.
For sheer and linen curtains, we recommend washing them at least once a month, even if they do not appear dirty. This is because by the time the dirt becomes visible, it will likely already be permanently stained.
For cotton curtains, we recommend washing them every two to three months.
Professional Cleaning
If you have any reservations about how to clean and wash curtains and drapes, don't hesitate to reach out to a professional dry cleaner for assistance. They have the knowledge and experience to properly handle every type of fabric and restore it to pristine condition.
Order Custom Curtains From Spiffy Spools
Now that you know how to wash curtains and drapes, order a custom window treatment from Spiffy Spools today. With over 1,000 fabrics to choose from, we make it easy to design curtains that fit your exact specifications. Explore our site to find the perfect options for your home! Or, if you have any questions about what drapery style or type is right for your needs, don't hesitate to contact us for an expert recommendation.