Spiffy Speak
Top Sunroom Curtain Ideas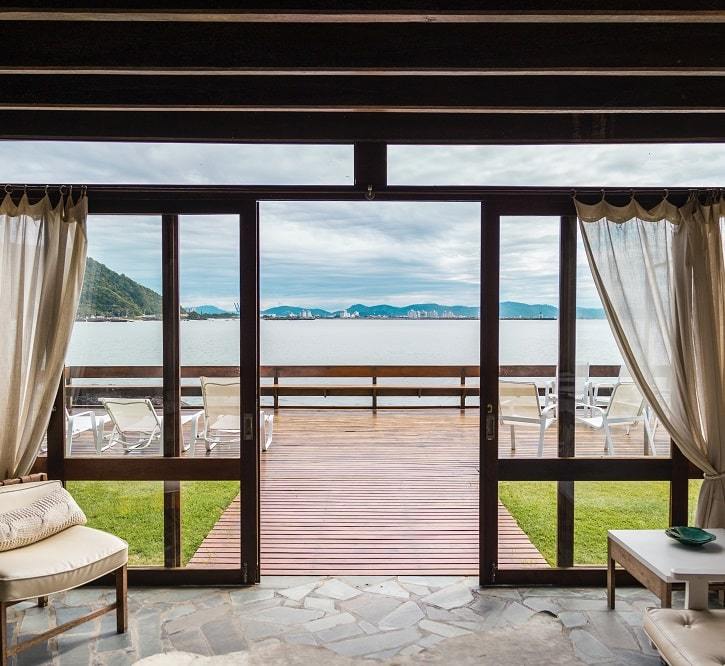 Your sunroom likely gets the most natural light in your house. By including curtains in this space, you can create a unique look and control incoming light as needed. View our top sunroom curtain ideas to help you select an option that really enhances this stunning room!
Order custom curtains from Spiffy Spools online in any size. Choose from over 1,000 fabrics and patterns! Shop Now
Carefully Select Your Fabric
Sunrooms often exude a bright and cheery atmosphere. To ensure your curtains match the feel of the space, we recommend avoiding heavy and gaudy fabrics such as velvets and silks. These options are a bit too formal.
Instead, sheers, linens, and cottons are ideal fabric choices for sunroom curtains. These lightweight fabrics will keep your sunroom feeling airy and fresh. Plus, sheers and linens gorgeously filter sunlight and will provide a lovely, ethereal glow when drawn.
FEATURED LOOKS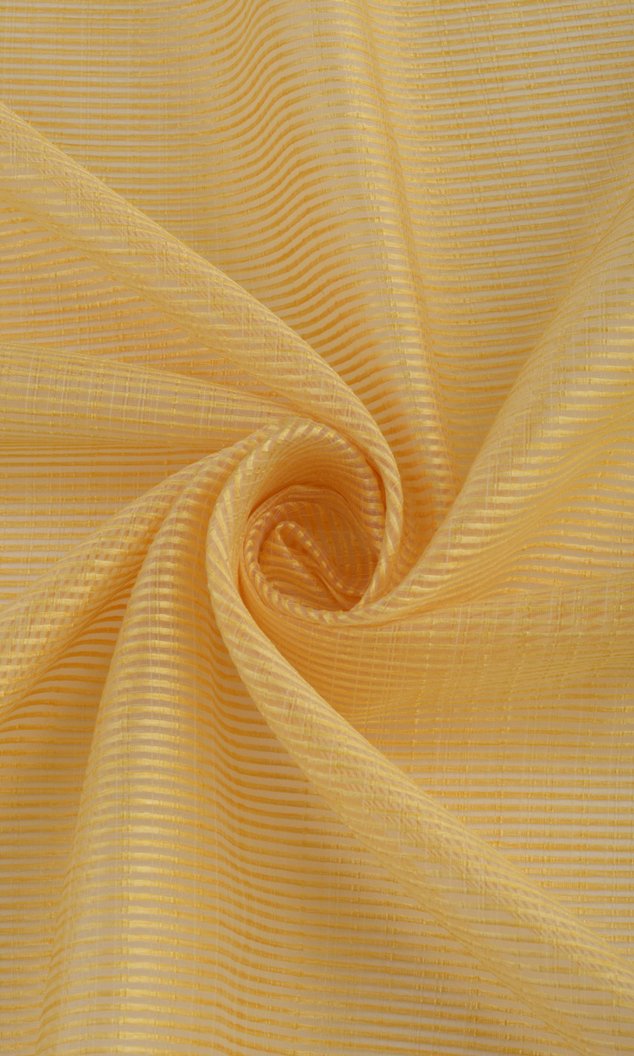 Add a fun pop of color to your sunroom with our Bumble Bee curtains. The sheer, pale-yellow fabric features a thin stripe weave pattern and simply radiates cheerfulness. When natural light hits these linen curtains, it combines perfectly with the yellow color to create a gorgeous sunlit effect.

Thai Basil
Our Thai Basil linen curtains will provide a touch of refinement to your sunroom. The pure white fabric is finely woven with a checked overlay, and delicate golden leaves are scattered across the backdrop. These semi-sheer curtains are sure to freshen up the space

Our Yamini Nakuru cotton curtains sport a two-tone, narrow weave in turquoise and navy, which work together to produce a stunning teal hue. The medium-weight fabric falls beautifully to create a flowy effect that works wonderfully with the rich, vibrant, yet simplistic color.
Roman Shades
Transform your space by including roman shades in your sunroom. There are three styles of roman shades that you can choose from:
Flat fold roman shades with back slats. This option features horizontal slats that are stitched into the back lining so that no seams are visible when the shades are closed. They also stack neatly from the bottom and rest at the top of the window frame when open, making them a great choice for windows that are frequently used. Shop Now.
Flat fold roman shades with front slats. When these shades are closed, they evenly break up the fabric in horizontal panels. When open, they stack from the bottom in neat folds to provide a crisp, clean look. This option also works wonderfully for frequently used windows. Shop Now.
Relaxed roman shades. This design features a smooth front fabric that's tailored to fall into a gentle curve at the bottom. Relaxed roman shades are more decorative and will work well if your windows are not opened and closed frequently. Shop Now.
After you've chosen your preferred roman shade style, dress them in your favorite prints and patterns from Spiffy Spools!
FEATURED LOOK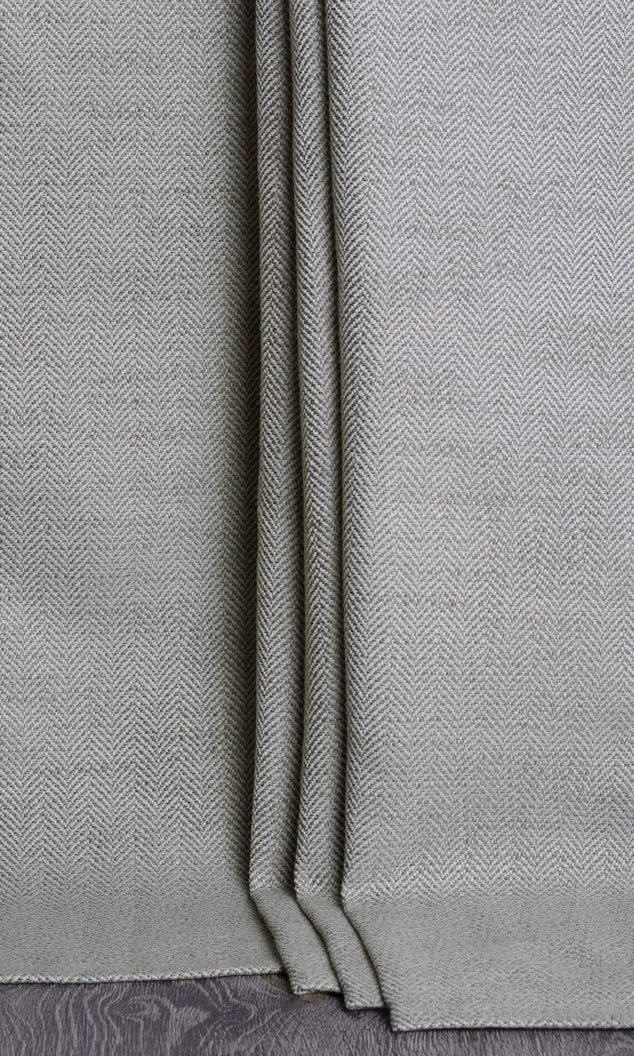 Our Rasa Curtains sport a herringbone pattern that's woven with a masculine ash and stone gray. The thickness and slight roughness of the material provides a dynamic element, yet it doesn't overtake the fabric's overall graceful, understated look.
Blackout Curtains
At first, it may seem counterintuitive to hang blackout curtains in your sunroom. However, they offer a variety of benefits specifically for rooms that are subject to intense light.
For instance, if you keep your blackout curtains drawn when you're not using the sunroom, they will protect your furniture from harsh rays that can cause discoloration and wear. Plus, sunrooms can get quite warm in the summer and cold in winter. With blackout curtains, you can better regulate the temperature of the room. They block out the sun's heat and work to insulate chilly spaces.
While blackout curtains come in a variety of fabrics and patterns, if you're not completely sold on the look, we recommend layering your blackout curtains with a sheer selection. This will allow you some versatility, providing light control when you need it and the soft, airy feel of the sheers when you want it.
FEATURED LOOK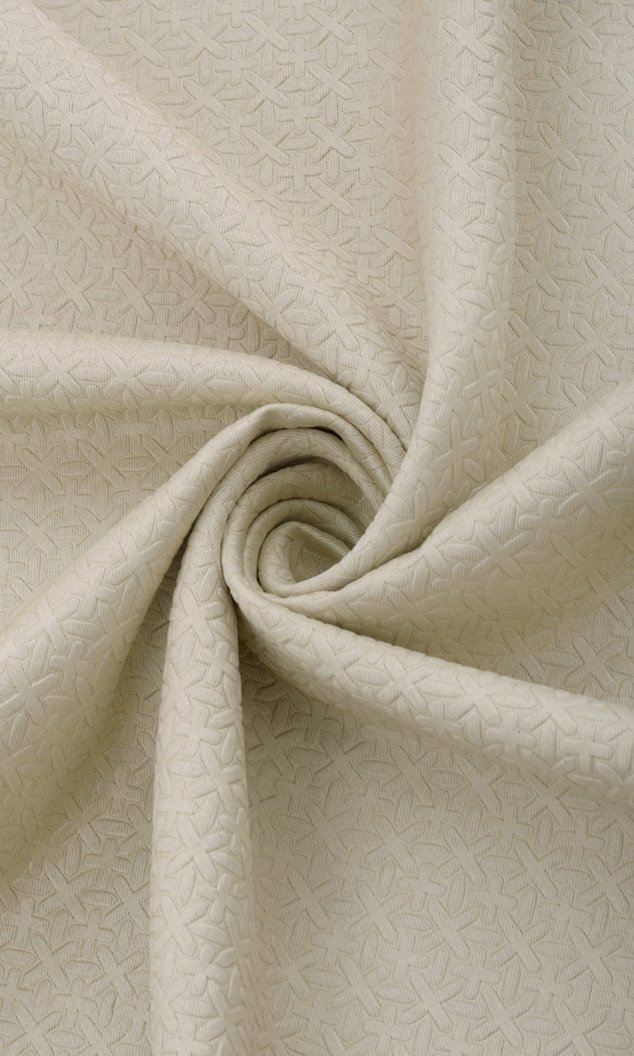 Create a harmonious feel in your sunroom with the addition of Rhythm blackout curtains. The soothing cream-colored fabric pairs wonderfully with a chic embossed pattern for a clean, understated look.
Bright Prints & Colors
When it comes to your sunroom curtains, the brighter the better! That's why you shouldn't hold back with your print and color selection. Fun, cheery hues will add flair to this unique space.
FEATURED LOOK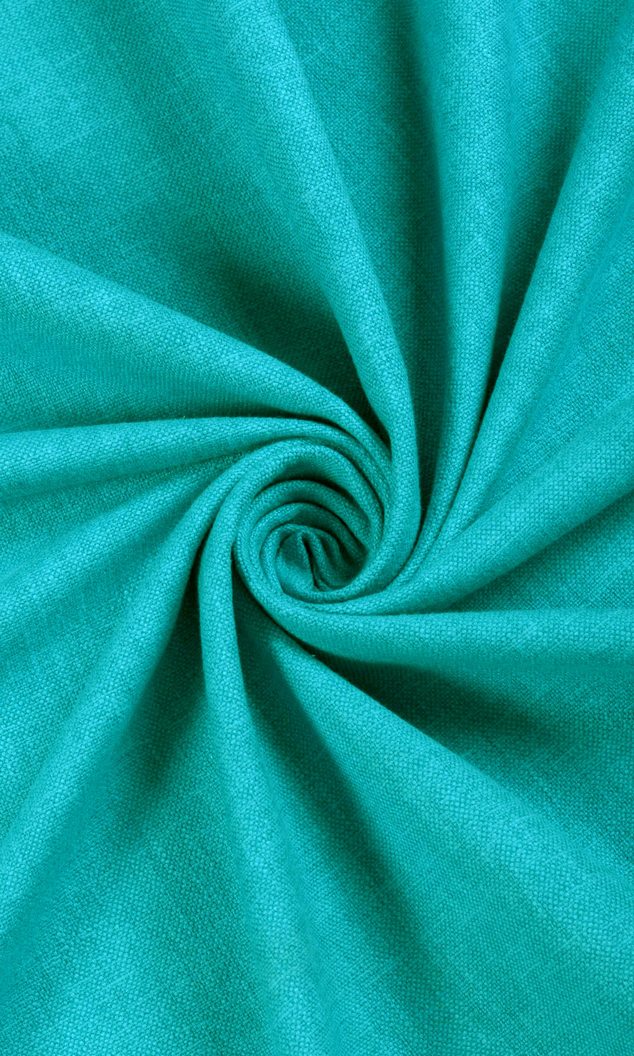 Our Aasma curtains feature one of our finest linen-cotton blends. The high-quality fabric paired with a vibrant turquoise blue make these curtains truly radiant. Although they are a simple solid, the strong color is enough to make a bold statement on its own.
We hope these top sunroom curtain ideas have provided you with some inspiration! If you're ready to shop, order your custom curtains from Spiffy Spools today. We make it easy to create custom drapery that fits your exact specifications and style. Explore our site to find the perfect options for your sunroom, and don't hesitate to contact us with any questions!
ALSO READ: ROMAN SHADES FOR A SUNROOM