Spiffy Speak
Top Five Factors to Consider When Buying Curtains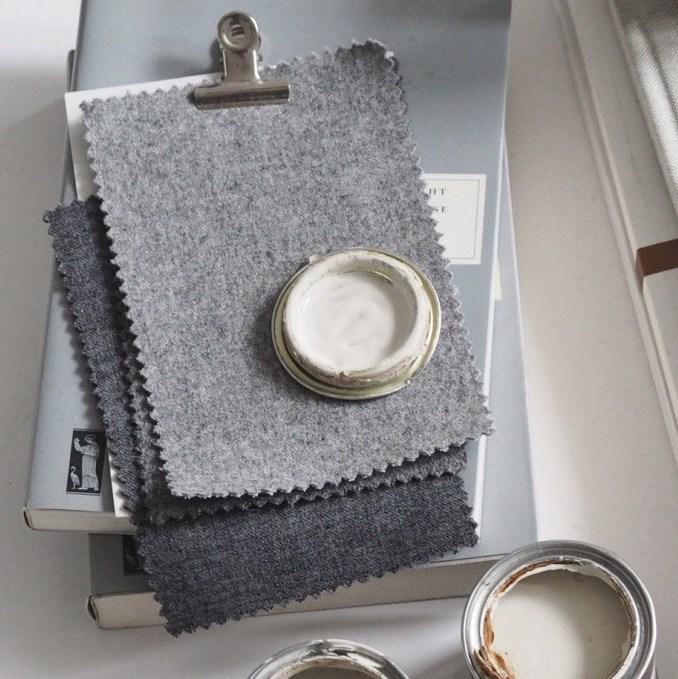 For your dream home to look truly dreamy, it's absolutely vital to ensure that your windows get their best ever dressing. So, how do you make sure you order curtains that add to your space? Start with these top five factors to consider while buying curtains.
FABRIC: The Make or Break Factor
The first factor is the fabric itself. Your choices are numerous – from rich velvets and soft silks to cottons, polyesters, linens and more. Make your fabric choice keeping in mind your décor, budget, sunlight/privacy needs and room's purpose.
A traditional formal décor may call for heavy silk or velvet curtains. A minimalist, casual bedroom, on the other hand, will look good paired with linens (with privacy lining in place, of course!). So think drapery in context of the rest of the room's décor.
Next comes the level of privacy/sunlight you want streaming in your space. If you want plenty of sunlight, choose a sheerer fabric. If you want to keep sunlight out, choose a denser fabric and/or consider blackout lining behind your drapes.
Next comes the matter of choosing between prints or solids or textures. Again, don't pick this in isolation. Consider other pieces in your space. If there is enough pattern in the room, solid/textured fabrics might be the way to go. Or if the backdrop is plain, a printed fabric will add an enlivening note to the room.
READYMADE VS. CUSTOM: Mainstream or Exclusive, Take your Pick
There is something irresistibly charming about giving your décor an exclusive handcrafted edge with custom curtains tailor-made to your unique space and specifications. Readymade curtains – with their standardized sizes and limited construction options – are easy on budget but low on personality.
Here are key factors to consider:
Budget: Custom made curtains cost a tad more than readymade ones. So if your budget is really, really tight, readymade curtains are usually a more affordable option.
Size/shape of windows: Readymade curtains come in standardized sizes and may not be suitable if your windows' length, width and/or shape are beyond the ordinary and the regular. If you're looking for extra long or extra wide curtains, custom might be the way to go.
Styling: Admirers of pinch pleat styles might find themselves disappointed in the aisles of readymade drapery superstores. Fact is, styling options available in readymade curtains are quite limited and may not meet your décor or unique taste. Custom options – on the other hand – let you choose not only fabric and size but style as well.
LENGTH & WIDTH: Be Generous Not Stingy
When it comes to curtains, stingy lengths and widths are a complete deal breaker. Trust us, narrow widths and short lengths may save a few bucks but these are also complete décor killers. Some basic thumb rules for getting curtain lengths and widths correct are as follows:
Install your drapery poles/tracks at least 6 to 12 inches higher than the window's top edge to create an illusion of high ceilings.
Don't limit the width of the drapery poles to window frame's width. Extend it a few inches on either side for a cleanly stacking look.
Make sure your curtain width is at least twice that of the rod/pole that holds it.
Unless the wall space under a window is barred by a heating radiator or a piece of furniture, we are all for full length curtains. Think floor grazers, kissers, sweepers or even 'puddlers' to make your space look luxe.
HEADING STYLE: What's at the Top Matters a Lot
Your curtain headings are as crucial to your room as your hairstyle is to your looks. Depending on your room's look, hanging mechanism and drapery fabric type, there are numerous heading types that you can choose from.
For example: Back tab and tie top headings work well with lighter fabrics and relaxed feel. Various pinched pleat styles are great for a more formal and structured look. Grommet, eyelet, or simple flat panel curtain tops go nicely with minimalist décor.
READ MORE: CURTAIN HEADINGS STYLE GUIDE
LINING: Behind the Curtain Factor
Lining prolongs drapery's life by limiting direct exposure to sunlight and protecting fabric's colors and fibers against sun damage, especially with delicate fabrics like silks and linens. It also takes care of light inflow, insulation and privacy, while making curtains look better by adding body, fullness and drape.