Spiffy Speak
Best Roman Shades for Dining Room
The décor of your dining room should impress your guests while welcoming them to relax, enjoy their meal, and spend quality time with one another. For a refined yet inviting look, consider installing roman shades. Discover the best roman shades for your dining room so you can make the selection that's right for your home!
Order custom roman shades from Spiffy Spools online in any size. We have over 1,000 fabrics and patterns to choose from, so you can match them perfectly to your home.
Why Choose Roman Shades for your Dining Room?
Before you decide to install traditional curtains in your dining room, explore the fantastic benefits roman shades have to offer:
Increased safety. If you have little ones who like to run around the house, you can rest easy knowing that roman shades will not be a safety concern. Blinds can be quite dangerous due to their long cording, and floor-length curtains can be tugged on or tripped over. Roman shades, however, stay tucked away at the top of the frame when open and rest just below the pane when closed, ensuring they're out of reach from small children.
Privacy. Roman shades provide you with plenty of privacy while enjoying meals in your dining room. When closed, they cover the entire window with one, smooth piece of fabric. There are no slits or cracks that can be seen through.
Functional. Roman shades are highly functional, allowing you to let in as much or as little natural sunlight as you'd like.
Stylish. Roman shades come in a wide variety of stylish patterns, fabrics, and colors, so you can find the perfect look for your space.
Top Roman Shades for Dining Rooms
As you can see, roman shades are a wonderful option to consider for your dining room window treatment! To help you select the best roman shades for your space, here are some important styling tips and featured looks from Spiffy Spools:
Formal Dining Room Shades
Do you primarily use your dining room for special occasions? If so, you likely have formal dining room design. Relaxed roman shades are a great selection for formal spaces. These shades feature a smooth front fabric that's tailored to fall into a gentle curve at the bottom, which will add an elegant, decorative element to your dining room.
When designing your roman shades, keep in mind that formal spaces often call for more neutral color palettes. You can up the grandeur of your dining room with an opulent silk fabric, or you might consider going with a striking, floral print. Either way, your formal space is sure to benefit from your new shades!
FEATURED LOOKS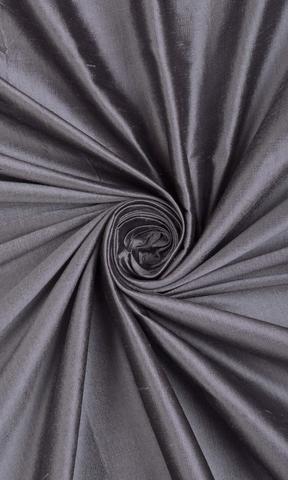 Our Celik fabric features a blend of purple and grey silk that will bring a feeling of royalty to your dining space. This fabric offers a polished, no-nonsense look with power in its simplicity.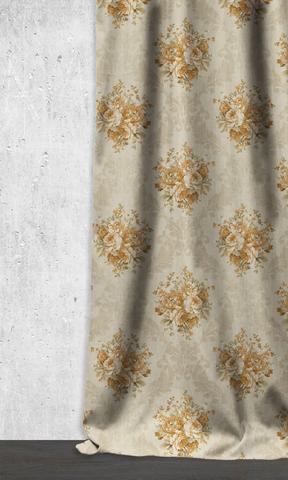 If you're partial to florals, you won't be disappointed by our Amager print. Inspired by the English countryside, this fabric features a lovely pattern with yellow honey flowers and blooms. With a sophisticated color palette of beige, cream, and light yellow, this fabric will be a welcome addition to any formal dining room.
Casual Dining Room Shades
For a more casual dining room, we recommend dressing your shades in lightweight fabrics such as linen, cotton, or sheers. Although sheer fabrics can reduce the level of privacy, they beautifully filter sunlight and provide an airy, relaxed feel to your space. If you prefer to maintain total privacy, linen and cotton will help you create an easy-going atmosphere.
FEATURED LOOKS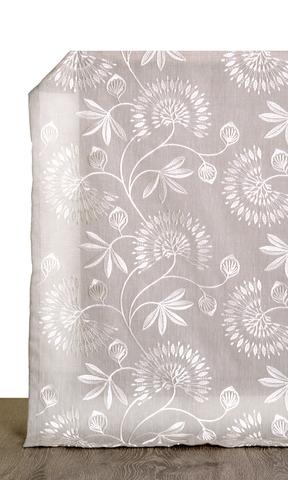 Our Bouw fabric is a lovely semi-sheer option featuring a delicately embroidered vine pattern that contrasts nicely against a warm gray backdrop. The semi-sheer fabric provides you with a translucent, filtered light effect, so you can add a gorgeous glow to your dining room.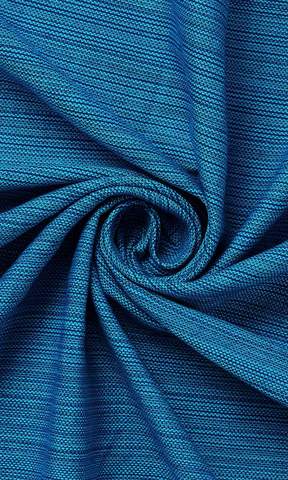 Are you looking to add a punch of color to your dining space? If so, you'll love our Rapids fabric. This is another two-toned material, featuring shades of turquoise and deep blue. The vibrant color simply pops, and you'll love the rich textural interest this fabric provides!
Modern Dining Room Shades
If your dining room features a modern design, roman shades are the perfect addition. With their minimalistic, single-panel look and ability to stack neatly when open, they integrate perfectly within modern homes.
Flat fold roman shades with back slats are the recommend style for modern spaces. This style offers a clean, streamlined look, as the front panel of the shade features a single piece of fabric free of seams. For your fabric selection, we recommend selecting textured neutrals, solid cottons, or geometric prints.
FEATURED LOOKS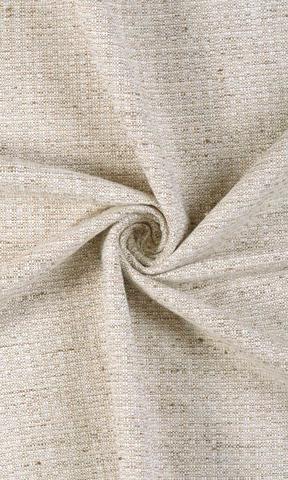 Tabiiy features a harmonious blend of beige and cream in a thickly woven pattern. The fabric is relaxed and natural yet chic, ready to mesh effortlessly with any modern décor.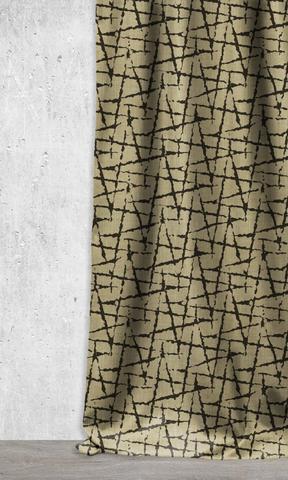 Our Abstract Reverie fabric is undoubtedly modern with its neutral black and khaki hues and a sharp geometric print. The abstract pattern of jagged and distressed lines combines a chic look with an industrial feel, which will add a unique edge to your dining room.
Rustic Dining Room Shades
Rustic design is warm, cozy, and inviting. When choosing roman shades for rustic spaces, select charming, lightweight fabrics in patterns such as gingham, burlap, or plaid.
FEATURED LOOKS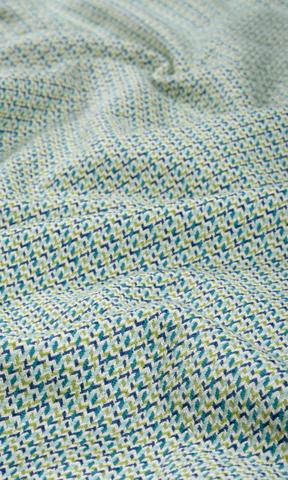 This houndstooth check print features a weave of ultramarine blue, sea green, lime green, and pure white. The soft weave plays nicely with the bright hues to bring a cheery feel to any space. It will make a lovely selection for your dining room roman shades!
Order Custom Roman Shades from Spiffy Spools
We hope you've found the best roman shades for your dining room! If you're ready to shop, order your custom roman shades from Spiffy Spools today. We make it easy to create custom roman shades that fit your exact specifications and design style. Explore our site to find the perfect options for your dining room, and don't hesitate to contact us with any questions!