Spiffy Speak
Top Dining Room Curtain Ideas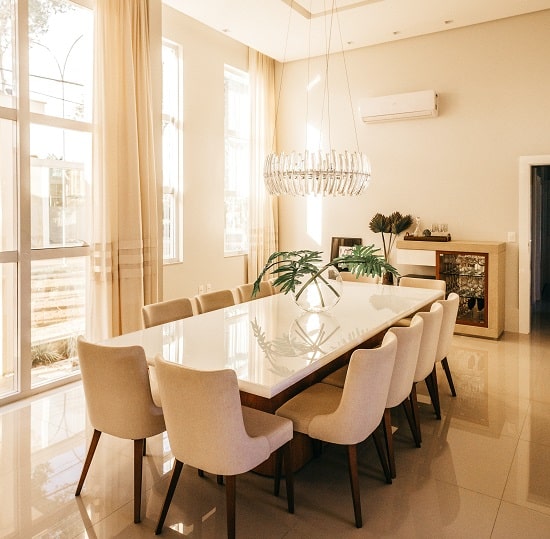 The dining room is often a special place in the home. It's a gathering space for people to celebrate important occasions, enjoy the company of one another, and indulge in delicious meals. However, your dining room needs to be decorated in a welcoming manner to make these special moments happen! Use our top dining room curtain ideas to create the perfect atmosphere and a gorgeous design.
Order your custom curtains from Spiffy Spools online in any size. We have over 1,000 fabrics and patterns to choose from, so you can match them to your dining room perfectly!
Formal or Casual?
When designing curtains for your dining room, you first need to identify whether the space features a more formal or casual feel. This can help you decide on a curtain fabric that best matches the atmosphere of the room:
For a formal dining room, velvet and silk are the most opulent fabrics. They feature a heavyweight design and are constructed from the finest quality materials to simply exude elegance.
For a semi-formal dining room, cotton curtains can easily be dressed up or down to perfectly match your current décor. When designed correctly, they can offer a well-balanced look that's not overly formal yet still slightly more structured.
For a casual dining room, linen and sheer curtains are gorgeous options. They'll keep the space feeling light and fresh to add to its laidback design.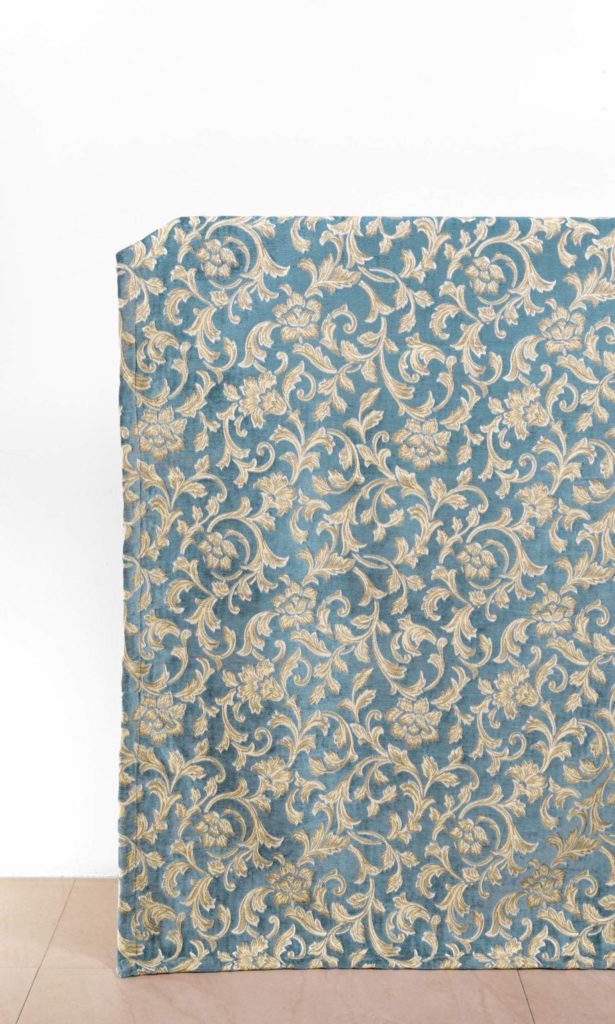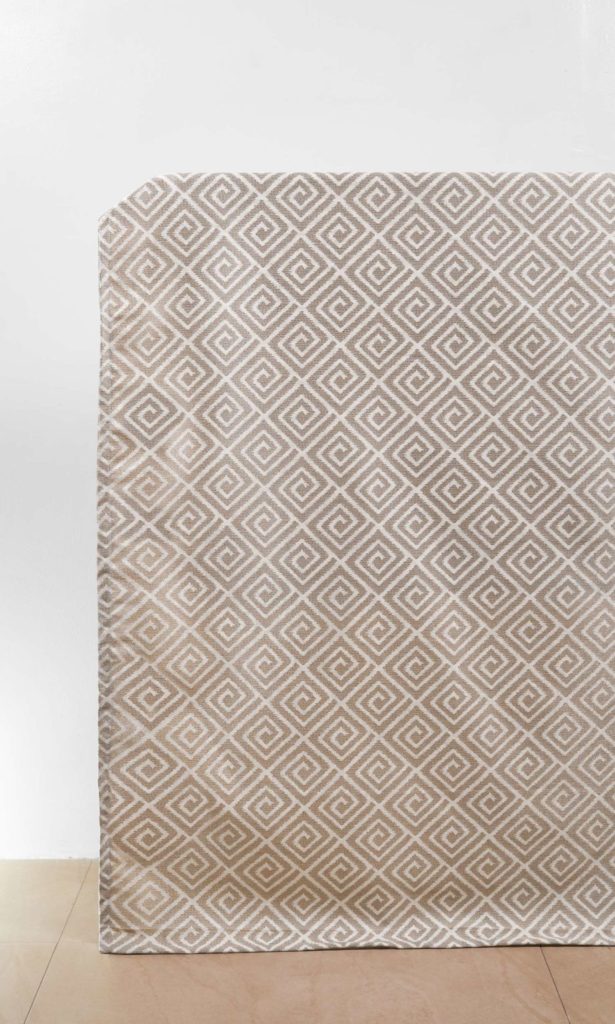 Torcello Cotton Curtains

Short or Long?
Next, you need to decide on the length of your curtains.
You should hang short curtains if:
Your dining room gets a lot of foot traffic. Long curtains can present a tripping hazard. If you have children who like to run around the house or many people pass through the area, short curtains that end at the windowsill can eliminate this potential danger.
You're concerned about wear-and-tear. Curtains that touch the sill will experience much less wear-and-tear than long curtains that touch the floor.
You don't mind a slightly more casual look. Short curtains are generally more casual in design. That's not to say they can't work at all in formal spaces, just note that there are other more formal lengths out there to choose from.
You should hang long curtains if:
You want a completely formal look. Long curtains that touch the floor make a dramatic statement that's undeniably regal. This is especially true of puddled curtains that allow the fabric to rest on the floor in gorgeous bundles.
You want your dining room to appear bigger. Hanging long curtains is known to make smaller spaces appear larger than they are. You can intensify this effect by hanging extra-long curtains higher than the window frame, or even going with floor-to-ceiling curtains.
You don't mind washing your curtains more frequently. Since long curtains hang close to or on the floor, they tend to become dirty more quickly. This will require you to wash your curtains on a regular schedule to maintain their look and the integrity of the fabric.
Stand Out or Blend In?
Another point you need to consider is whether you'd like your curtains to be the focal point of the dining room or blend in with your current décor.
Here's how to make your curtains stand out:
Select a bold color. Going with a unique, rich, and vibrant hue that stands out amongst the rest of your décor is a great way to ensure guests' eyes are drawn to your curtains.
Select a medium- to large-scale pattern. If you'd like to hang patterned curtains, a medium- or large-scale pattern will make a bold statement in your space.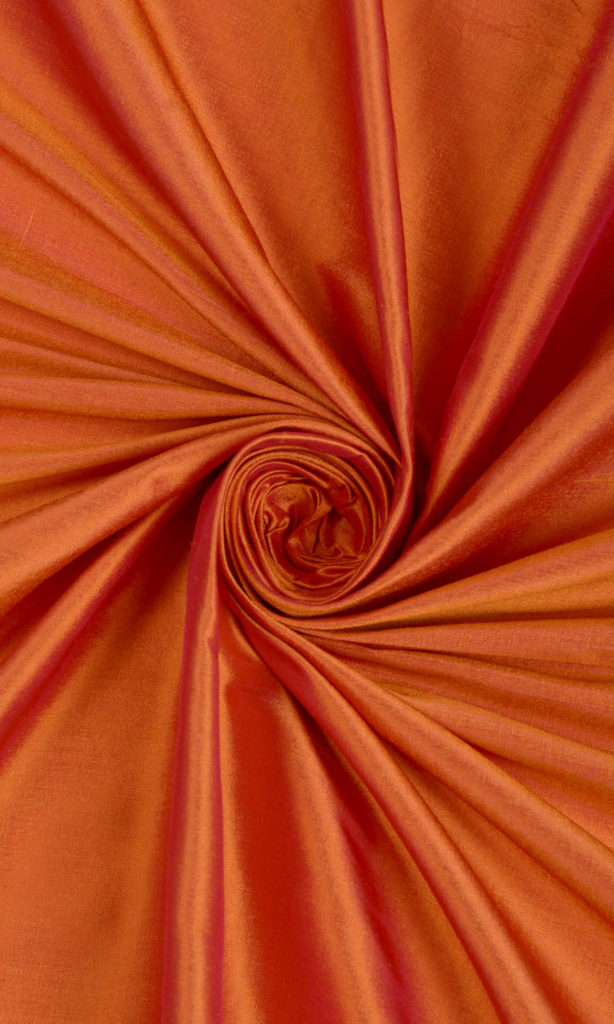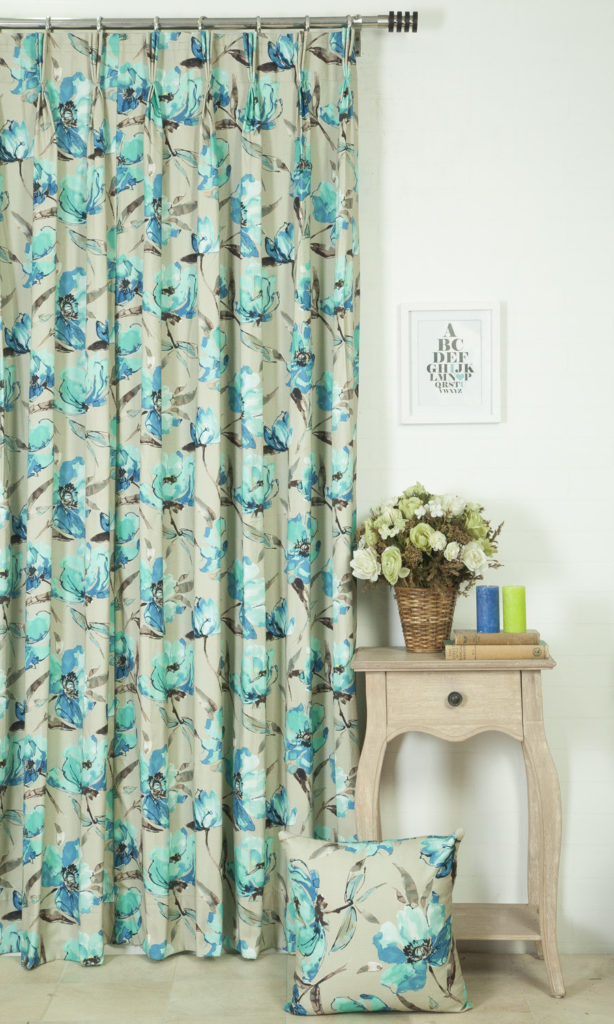 Here's how to make your curtains blend in:
Select a neutral color. Neutrals such as white, grey, beige, tan, and brown will tone-down the look of your curtains, ensuring they blend nicely into the space.
Go with small-scale patterns. Even if you want your curtains to blend in, you can still select a gorgeous pattern. Simply ensure that it's a small-scale pattern that features a more delicate design.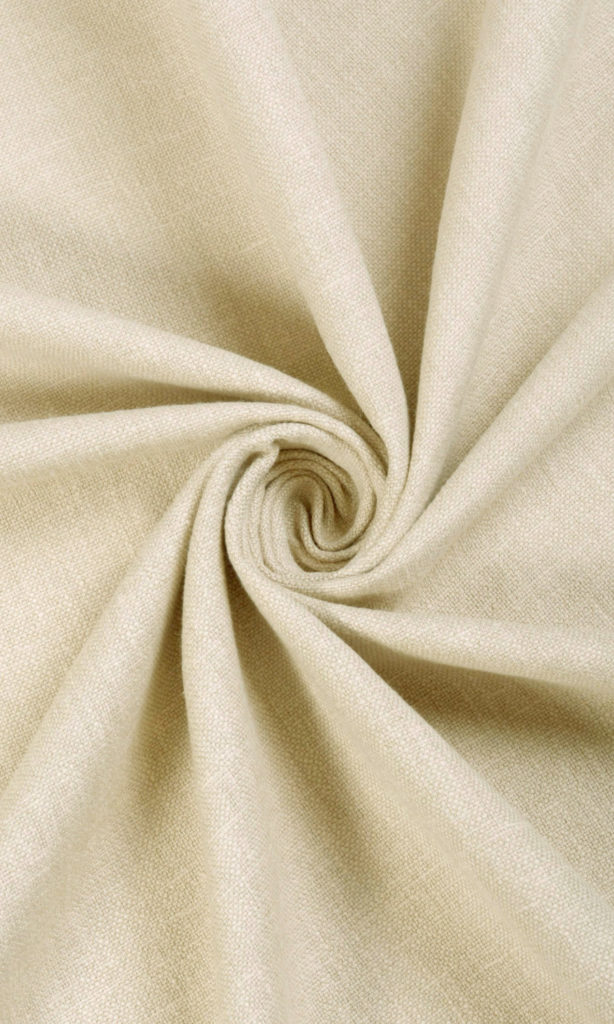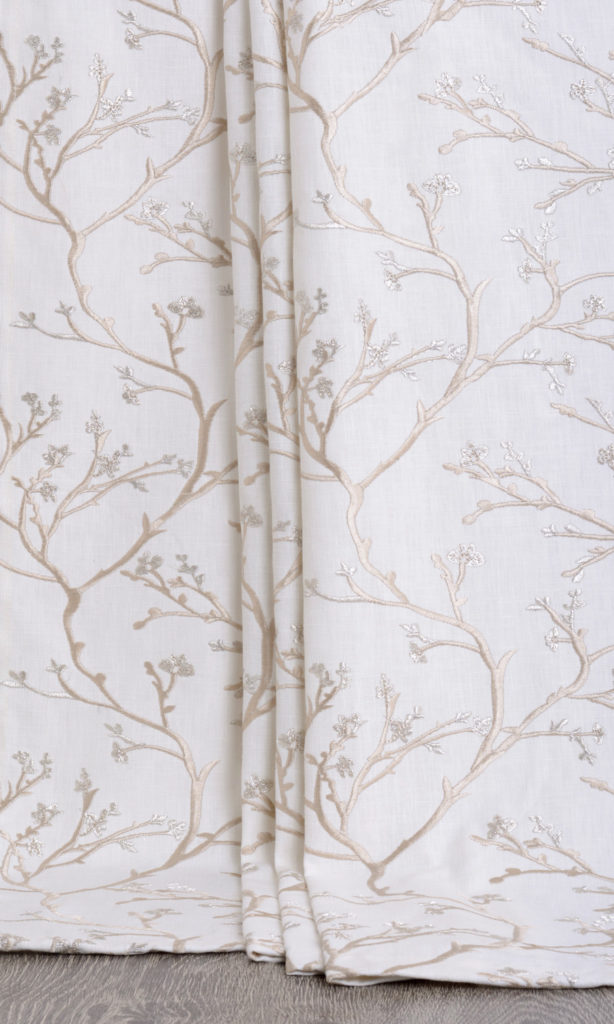 Frequently or Rarely Used?
Understanding how frequently you use your dining room window also plays a key role in your curtain design:
If you frequently use your dining room window, consider opting for two, stationary curtain panels that hang on either side of the frame. Stationary panels will beautifully accent the window and never stand in your way when you want to open and close it.
If you rarely use your dining room window, we suggest hanging standard curtains. Then, enhance their look by increasing the fullness factor x2 to enjoy bolder, dramatic pleats!
Order Custom Curtains from Spiffy Spools
We hope these top dining room curtain ideas inspire you! If you're ready to shop, order your custom curtains from Spiffy Spools today. We make it easy to design a window treatment that fits your exact specifications and design style. Explore our site to find the perfect options for your dining room, and don't hesitate to contact us with any questions!
ALSO READ: BEST ROMAN SHADES FOR DINING ROOM