Spiffy Speak
Essential Cabin Curtain Ideas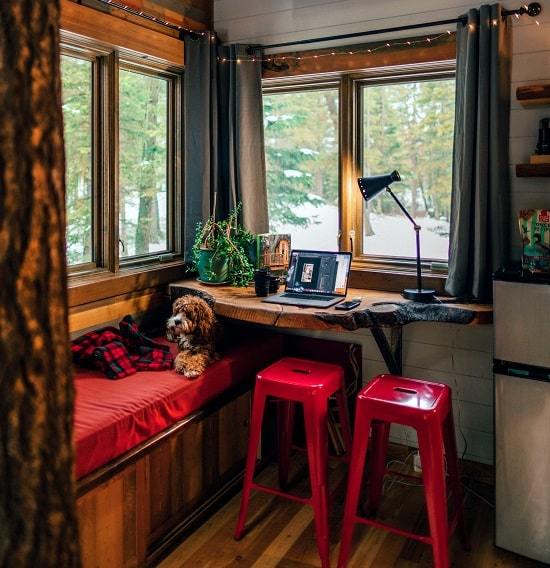 When you visit your cabin for a winter getaway or a summer stay, you want it to feel like home. Decorative touches can provide it with character and charm that's unique to you, so it's important to get the details just right. To complete your home away from home, consider these essential cabin curtain ideas!
Order custom curtains from Spiffy Spools online in any size. We have over 1,000 fabrics and patterns to pick from, so you can match them to your home perfectly.
Rustic, Modern, or Traditional?
To get the perfect cabin curtain, you first need to identify whether your cabin has a rustic, modern, or traditional design:
Rustic designs bring naturalistic elements into the home. They often incorporate materials such as raw wood, wool, leather, and stone, and they feature color schemes in darker, earthy tones. For such a style, you would want to add rusty red curtains, burgundy curtains, or burnt orange curtains to your decor. These earthy colors and elements work together to create a welcoming, cozy, and relaxed feel.
Modern designs are all about sleek lines, open spaces, and natural lighting. The décor is minimalistic and covered in light, natural woods, and neutral colors. Overall, the feel of modern cabins is polished and luxurious. Such decor needs cream curtains, white curtains, beige curtains, or other neutral shades.
Traditional designs fall somewhere between rustic and modern design styles. They often lean towards warm color schemes, feature both light and dark wooden elements, and utilize plush yet semi-formal furnishings.
Rustic Cabin Curtains
If your cabin embodies a rustic design, we recommend coloring your curtains in cool, earthy tones such as greens, reds, browns, tans, and beiges. Patterns can also go a long way to enhance the cozy feel of the space. Options such as plaid, gingham, and nature-inspired prints in plush, cotton fabric pair flawlessly with rustic designs. However, for a more naturalistic look, you might consider going with linen curtains in a tan, beige, or brown tone. This can help you incorporate raw, textured materials into the room.
Featured Looks

Coffee and Maple
Bring the feel of the great outdoors into your cabin with these Coffee and Maple curtains. Maple leaves and floral elements are geometrically inset across the white backdrop. The charming reverse-print is created in a natural color palette of fawn, sepia, cinnamon, and burnt umber for a relaxing, grounded look.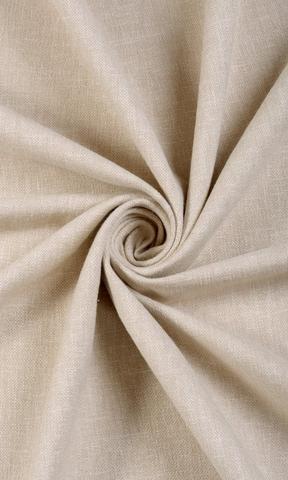 Nacl
Our
Nacl
curtains feature finely woven linen fabric in a warm beige tone. Simplistic and earthy, these
beige curtains
will add to the organic feel of your cabin.
Modern Cabin Curtains
When it comes to modern designs, less is more. It's important to stick with neutral curtain colors—and solids are preferred. If you do choose to incorporate a pattern, however, make sure it's simple and features crisp lines that match your space.
When it comes to modern cabin curtains, it's very important to select the right heading style. Options such as grommet tops and flat panel tops will offer you the most streamlined look and allow your curtains to fall in even, neat folds.
Featured Looks

Tabiiy
Our Tabiiy curtains consist of a harmonious, cotton blend of thickly woven beige and cream. The fabric is relaxed and natural yet chic, effortlessly meshing with your modern cabin décor. To achieve luxurious simplicity, Tabiiy curtains are the perfect selection.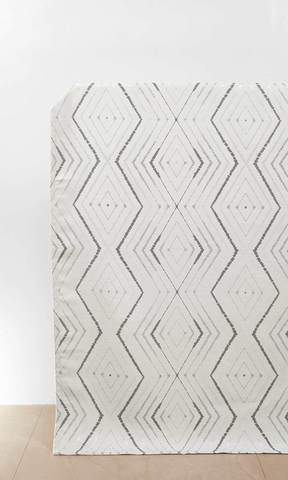 Murano
Murano curtains feature grey, thinly styled diamonds and a chevron pattern. The white backdrop makes the print pop, but the design itself is geometric and minimalistic, maintaining the clean, sophisticated look that your modern cabin calls for.
Traditional Cabin Curtains
If your cabin features a traditional design, floral curtains will look gorgeous in the space. Florals are a great choice because they provide yet another way to bring the feeling of nature into your cabin. When making your floral selection, choose medium- or large-scale patterns in warm, neutral colors to create a stunning statement.
If you prefer to stray away from florals, consider solid or patterned curtains in warm hues such as oranges, amber, sienna, and browns. These curtains will also work wonderfully with traditional designs.
Featured Looks

Auster
Our Auster curtains will give your cabin an elegant yet cheery feel. The ash gray backdrop is lightly embroidered with a white floral vine pattern, offering a polished, serene look that's perfect for more traditional spaces.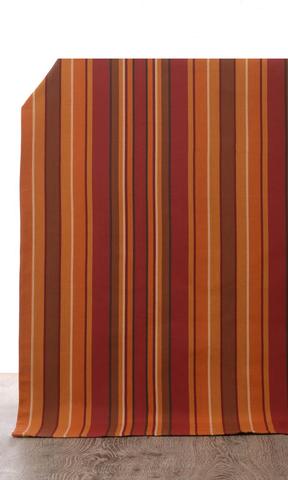 Yamini Suhum
Bring warmth to your cabin with the addition of these
Yamini Suhum striped curtains
. They feature a vertical stripe pattern in warm tones of red, orange, and brown. Reminiscent of the colors of leaves turning in fall, you'll love including these inviting curtains in your space.
Order Custom Curtains from Spiffy Spools
These essential cabin curtain ideas are sure to make your space feel like home. When you're ready to design your new window treatment, start browsing the thousands of fabrics and patterns available from Spiffy Spools. We make it easy to create custom curtains that fit your specific measurements and style, so you can trust that your new window treatment will look fabulous in your cabin!
ALSO READ: CREATIVE LOG CABIN DECORATING IDEAS