Spiffy Speak
How to Hang Curtains with a Valance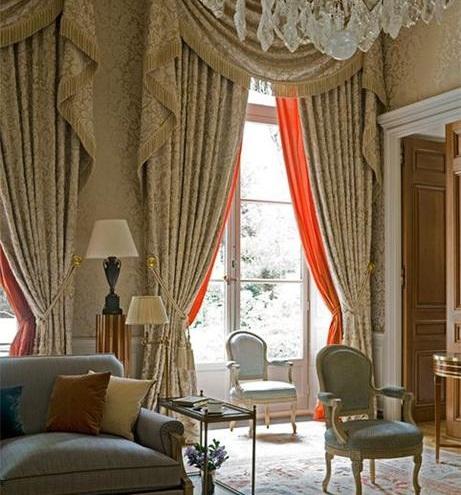 Layering curtains with a valance is a gorgeous way to dress your windows. But to create a cohesive window treatment with these two pieces, you'll need to properly plan and take a few key steps. Read on to learn how to hang curtains with a valance.
Order custom curtains and valances from Spiffy Spools online in any size. We have over 1,000 fabrics and patterns to pick from, so you can design them exactly to your liking!
What is a Valance?
A valance is a charming, decorative window treatment that covers the top fourth of the pane. Valances come in a variety of styles and designs to match your existing décor, and they're also useful for concealing your curtain hardware.
Mount Your Curtains First
When layering curtains with a valance, the curtains should always be hung first. Whether you mount your curtains with a rod or track, we recommend that they do not hang more than 3-inches outside of either side of the window frame. Extending your curtains too far will require you to increase the size of your valance, since it should cover the top portion of your curtains. A valance that is too large will look bulky and clunky, whereas it should make a subtle and refined addition to the space.
Select Your Valance Style
The style of valance you select can make a big difference in terms of design. There are two primary styles of valances for you to choose from:
Board mounted valances. This type of valance hangs from a flat lumber board, which allows the fabric to fall more evenly than it would on a curtain rod. The minimalistic structure of board mounted valances make them great for modern, sleek designs.
Pole mounted valances. This type of valance is stitched with your choice of heading style to hang from a curtain rod. If you're going for a more relaxed, casual look, you should select a pole mounted valance for your layering project.
Featured Pieces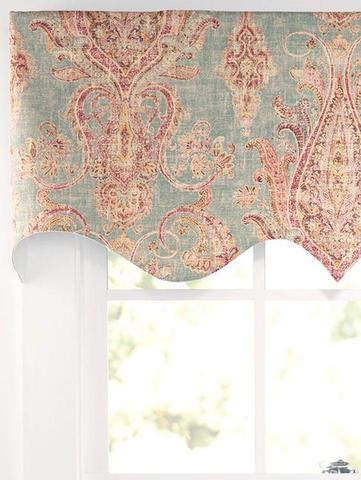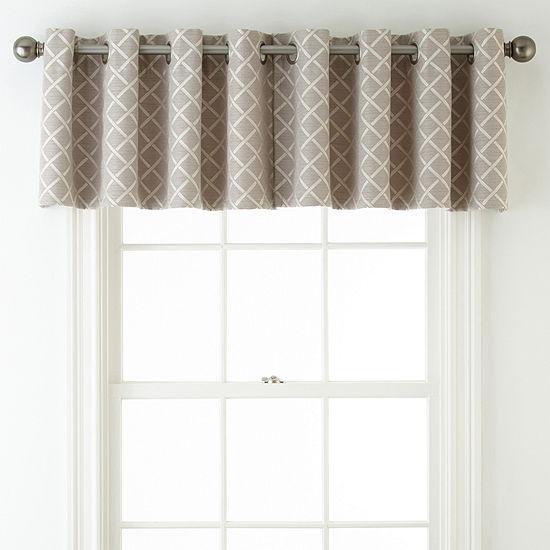 Keep Valance Heading & Pleat Style in Mind
The heading and pleat style of your valance needs to blend flawlessly with the design of your curtains. Use the following tips when selecting your heading and pleat style to ensure they properly match:
To create a modern board mounted valance, avoid pleating. The curvature and detail provided by the pleats will look out of place in minimalistic, contemporary spaces.
To create a relaxed board mounted valance, traditional heading styles that are more structured, such as pinch pleats or box pleats, will offer a casual look. Scalloped valances in these headings also work nicely for informal spaces due to their soft curvature.
To create a formal board mounted valance, select a style that features sweeping excess fabric that gently falls from the board. The drama provided by the heavily draped fabric found in options such as a Swag Valance or a Shawl Style Valance offers plenty of formality.
To create a modern pole mounted valance, you have two options. A pole mounted valance that features a simple, flat panel will provide you with the sleekest look. However, a grommet top heading consisting of evenly spaced, metal eyelets can also work nicely. Grommet tops allow your curtains to hang in wide, loose folds for a design that's neat and uniform.
To create a traditional pole mounted valance, you can't go wrong with heading styles such as pinch pleats or inverted box pleats. These are hung by rings which provide a more elevated feel, while the structured pleats keep the overall look relaxed.
To create a rustic pole mounted valance, select a heading style that doesn't showcase the curtain rod, such as rod pockets or tab tops. These draw the eye to the gentle pleating of the fabric and conceal the flashiness of the rod for a cozier look.
Featured Pieces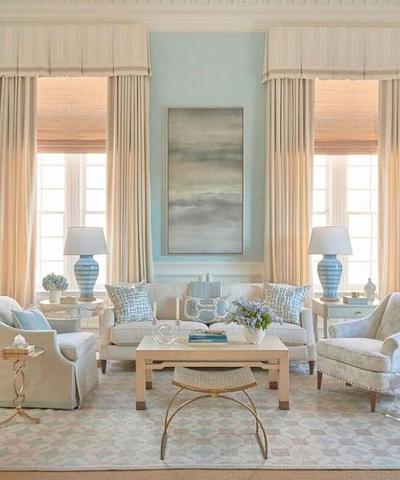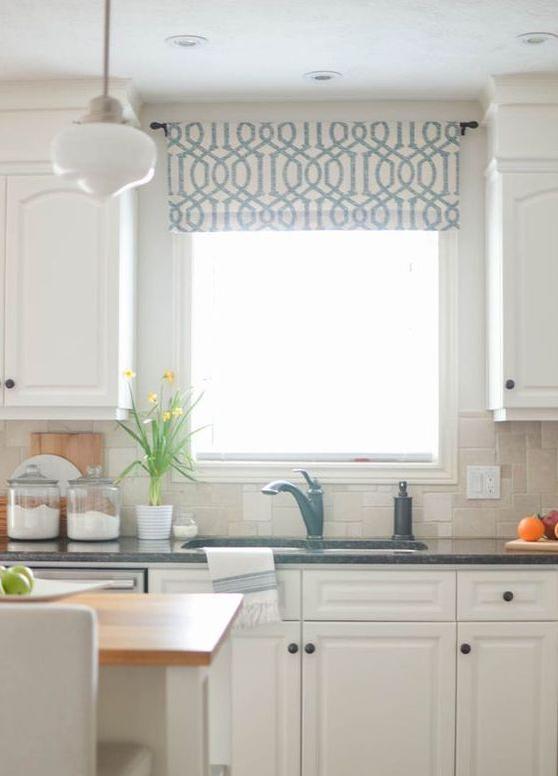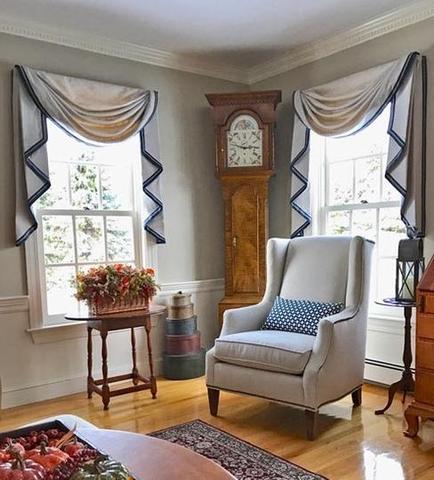 Match Your Valance to Your Curtains
The last point you need to consider when hanging curtains with a valance is that the fabric of each piece should match. While you can certainly use the same fabric that's featured on your curtains for your valance, don't be afraid to go with something different. For instance, if you have solid color curtains, a patterned valance could pair beautifully and provide a more dynamic element. Or, if your curtains are quite bold, a simple neutral valance can help soften the look.
The design possibilities are endless, so be sure to experiment with a few different options before settling on a look. This way, when you place your valance over your curtains, you'll feel confident that the design will come together exactly as you envisioned.
Order Custom Curtains & Valances from Spiffy Spools
Now that you know how to hang curtains with a valance, order your custom window treatments from Spiffy Spools today. We make it easy to create custom curtains and valances that work together perfectly. With over 1,000 fabrics and patterns to choose from, you can beautifully mix and match these window treatments to create the exact look you're aiming for!