Spiffy Speak
How to Put Curtains Over Blinds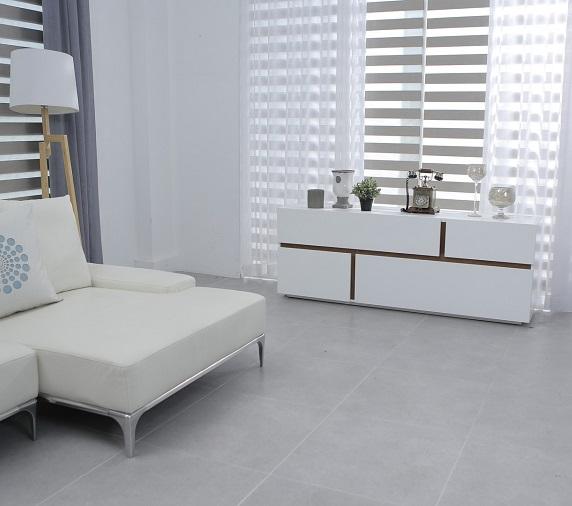 Layering window treatments is a great way to increase light control and privacy without sacrificing style. If you want to ensure that both treatments work together cohesively, it's important to plan ahead and select your options carefully. Explore how to put curtains over blinds so you can get the best results!
Order your custom curtains from Spiffy Spools online in any size. We have over 1,000 fabrics and patterns to pick from, so you can perfectly match your curtains to your home.
Select Your Blinds
Blinds can serve as a great base layer underneath your curtains, but there are a few key points to keep in mind as you select the best blinds for your space. For starters, we recommend selecting blinds in a neutral, solid color. This will allow you to have more flexibility with the pattern and fabric of your curtain selection. There are also a few different styles of blinds that you should be aware of:
Horizontal blinds. Also known as Venetian blinds, this option features horizontal slats that can be tilted at various angles to allow as much or as little light in as you'd like. They also stack from the bottom so you can open them completely, and they come in a variety of materials such as wood, vinyl, plastic, and more.
Vertical blinds. For a more dynamic look, select vertical blinds. This option is great for large windows and sliding glass doors, because their vertical slats open from left to right rather than up and down. Pairing them with long, pleated curtains that mimic the design of the blinds makes for an eye-catching effect.
Design Your Curtains
Once you've made your choice of blinds in a neutral, solid color, it's time to select your curtains. Consider the following tips to help guide your design when putting curtains over blinds:
For modern designs, curtains in geometric prints, textured neutrals, or color blocking will match your space flawlessly. Be sure that you select a modern heading style such as grommet tops and flat panel tops to complete the look.
For traditional designs, curtains that feature bold floral patterns in neutral tones will work well. Pinch pleat headings are also best paired with traditional curtain designs.
For rustic designs, curtains in fabric options such as burlap, gingham, or a plaid print in cotton or linen are a great selection.
For formal designs, curtains in dark colors and heavy fabrics such as velvet or silk will bring opulence and drama to the room. Puddled curtains—i.e., curtains that pool on the floor—are also a gorgeous formal addition.
For casual designs, curtains in mid- to light-weight fabrics like sheers, linens, and cottons will keep the space feeling light, airy, and relaxed.
How to Hang Curtains Over Blinds
With a few simple steps and recommendations, it's easy to layer your window treatments! When you're ready to begin, here's how to hang curtains over blinds:
Inside mount your blinds. It's crucial that you start by inside-mounting your blinds. If you outside-mount them, your blind and curtain combo will look cluttered and out of place.
Select and install your hardware. For this project, we recommend installing a set of outside-mounting brackets on either side of the window for your curtains. The brackets should be placed at minimum three inches above the frame and three inches to either side. The size of your brackets will be determined by the size of the curtain rod you've chosen. This type of hardware will provide you with a crisp, clean look.
Slip the curtain rod through the curtain heading. Be sure to evenly distribute the fabric.
Rest the curtain rod on top of the two brackets. You can then arrange the fabric to your liking!
Consider Curtain Tie Backs
Finally, when layering curtains over blinds, it's always a good idea to include curtain tie backs. Curtain tie backs will stylishly hold the fabric away from the blinds so you have better access to adjust the blinds as needed. To ensure your curtains, blinds, and tie backs look uniform and cohesive, we recommend ordering tie backs in the same fabric as your curtains. Keep in mind that our tie backs at Spiffy Spools are only sold as part of a curtain order.
Order Custom Curtains from Spiffy Spools
We hope this guide on how to put curtains over blinds has helped you get the perfect look for your space! If you're ready to shop for custom curtains, browse Spiffy Spools today. With over 1,000 fabrics and patterns, we're sure to have an option that suits your design needs. Explore our site to find the perfect curtain selection for your home, and don't hesitate to contact us with any questions.
ALSO READ: CURTAIN DRAPING TECHNIQUES & IDEAS