Spiffy Speak
How to Decorate Curtains: Ideas & Tips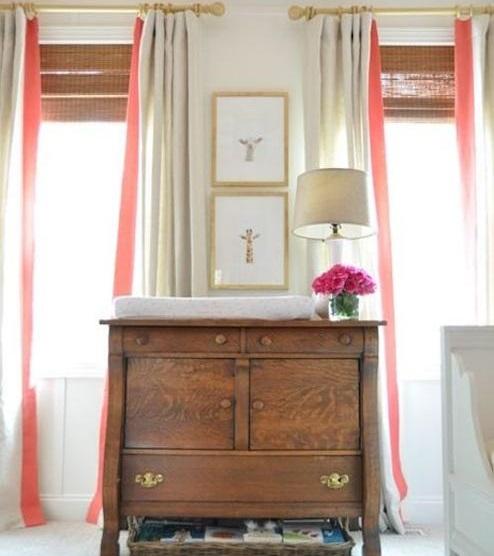 When it comes to decorating your curtains, the design possibilities are endless! If you'd like to put a unique spin on your new window treatment, explore these creative ideas on how to decorate curtains. These extra touches are sure to make a statement in your space!
Order custom curtains from Spiffy Spools online in any size. We have over 1,000 fabrics and patterns to pick from, so you can design them exactly to your liking!
Add Curtain Trim
A fun way to decorate your curtains is with curtain trims & tassels! Explore some of the fabulous options we offer at Spiffy Spools:
Featured Looks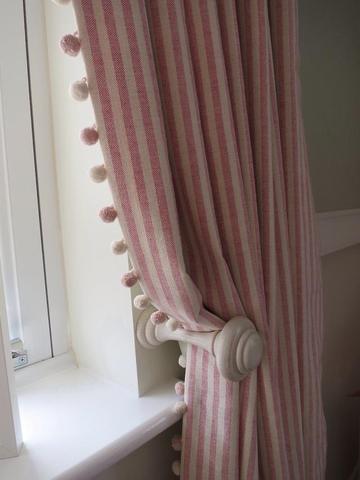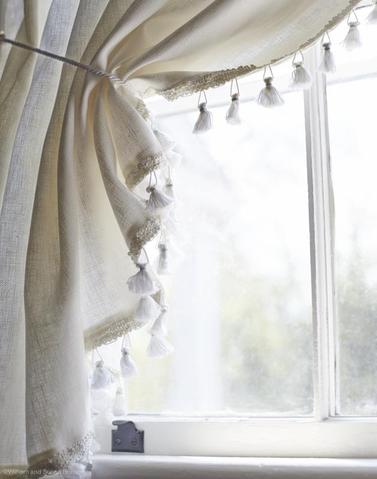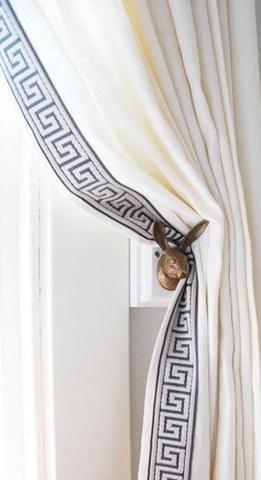 Try Curtain Tie Backs
Curtain tie backs are a cute and practical way to decorate your curtains. Not only do they beautifully sweep the curtain fabric back from the window to allow in plenty of natural sunlight, but they also come in a variety of styles! Explore these three elegant offerings from Spiffy Spools: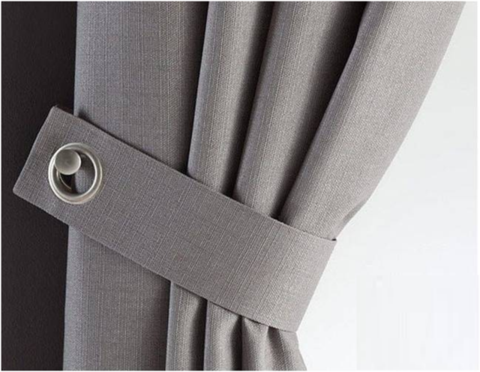 Snazz
Our Snazz tie backs feature a silver, cylinder hook and a large silver eyelet. The eyelet is attached to a minimalistic, rectangular piece of fabric of your choosing, offering a sleek design. If you're going for a modern look, Snazz tie backs are the perfect choice.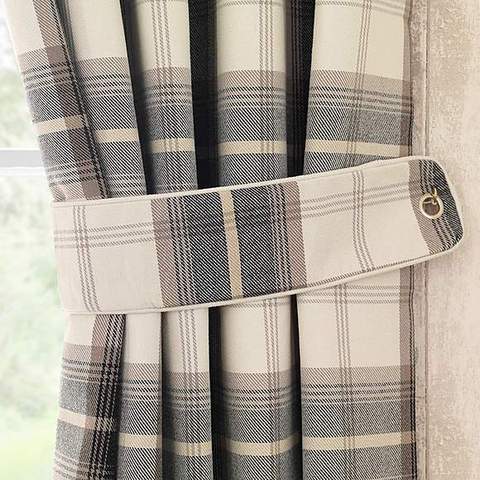 Pizzazz
For a more casual option, select our Pizzazz style tie backs. A small eyelet attaches to a thin, metal hook, and the fabric features a rectangular cut with rounded edges for a relaxed feel.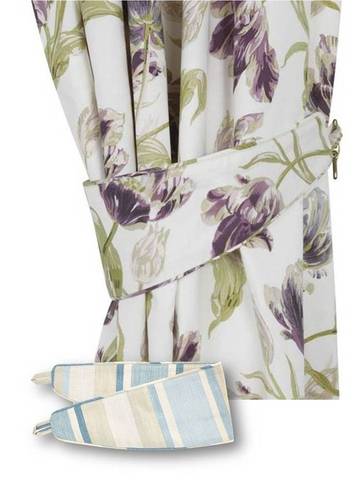 Razzmatazz
With this option, a sweeping piece of fabric with a thinly woven loop connects to a small cleat attached to the wall. Razzmatazz tie back hardware blends in seamlessly with your drapery for a refined look.
These curtain tie backs from Spiffy Spools are completely customizable. Whether you'd like to match the fabric to your curtain panels or mix it up with another pattern, you can design these lovely additions exactly to your liking!
Accessorize with a Valance
Another great way to decorate your curtains is with a valance. Valances are decorative pieces that cover about a fourth of the pane and beautifully soften incoming sunlight. They come in a variety of mounting styles, cuts, pleat styles, and patterns, providing you with plenty of customization options. Plus, they also conceal your curtain hardware. If you're searching for an option that will stylishly accent your curtain selection, you'll love the look of a valance.
Featured Looks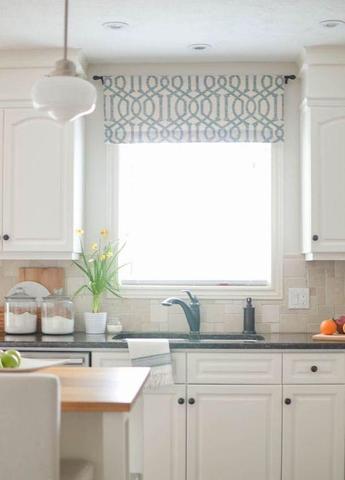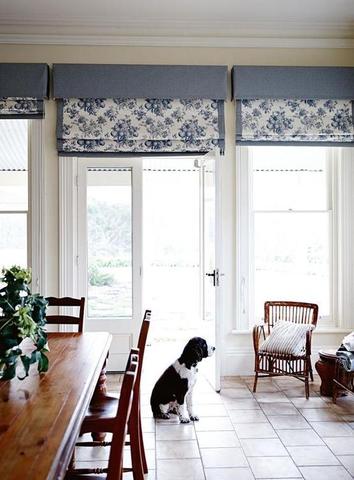 Layer Your Curtains
Layering your curtains is sure to provide you with a polished, dynamic look. When layering curtains, the back curtains should filter sunlight while the top curtains feature the primary design elements. That said, sheers make the perfect back layer. Not only will they provide you with additional light control, but they add an instant airiness and brightness to your top layer as well.
However, this isn't the only way you can layer curtains. Another great option is to place curtains over roman shades. This way, you'll enjoy the traditional curtain look when closed, but when open, you can adjust your shades to allow in as much or as little sunlight as you'd like. Both methods of layering are great options for added light control and style!
Order Custom Curtains from Spiffy Spools
With these five creative ideas, you can decorate your curtains to perfection! If you're ready to dress your windows in a gorgeous new look, Spiffy Spools makes it easy to create custom curtains to your exact specifications. Explore our site to find the best options and accessories to make your window treatment look fabulous. Plus, you can design your curtains in any length, fabric, and pattern!
ALSO READ: HOW TO LAYER CURTAINS FOR PERFECTION: STYLES & FACTORS TO CONSIDER