Spiffy Speak
5 Patio Door Curtain Ideas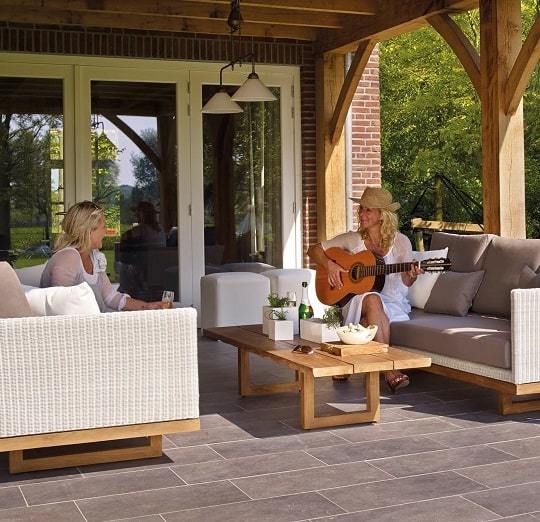 Adding or upgrading your curtains is a great way to bring life, color, and character to any space. Explore these five ideas for patio door curtains to spruce up this lovely home feature! These suggestions will provide you with both functional and stylish tips for creating the perfect doorway treatment.
Order custom curtains from Spiffy Spools online in any size. We have over 1,000 fabrics and patterns to pick from, so you can design them exactly to your liking!
Is Privacy a Concern?
The first question you should ask yourself is if you need additional privacy for your patio door:
If privacy is a concern, such as if your patio door is made of glass, avoid using standalone sheer or linen These are mostly transparent, so they won't provide you with any additional protection. Instead, stick with opaque fabrics such as cotton, silk, and velvet.
If privacy is a concern but you like sheer or linen fabric, simply layer opaque curtains over your transparent curtains. This way, you can enjoy the style you love while protecting yourself from the exterior.
If privacy is not a concern, feel free to use any fabric option you'd like!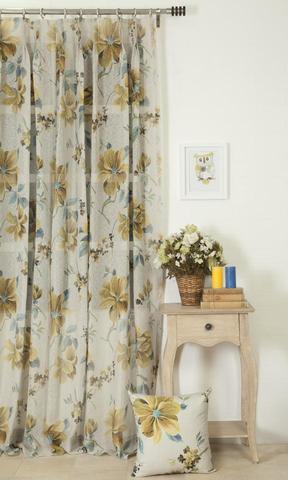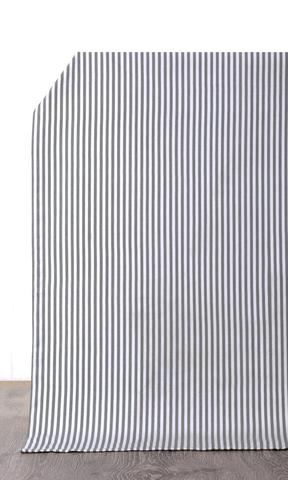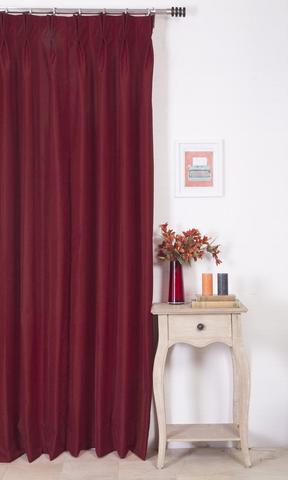 How Frequently Do You Use the Door?
How often you use your patio door can help you decide on the best way to hang and size your curtains:
If your patio door is frequently used and privacy is not a concern, consider hanging stationary curtain panels on either side of the door. Stationary panels will beautifully frame your doorway and never stand in your way as you enter and exit.
If your patio door is frequently used and privacy is a concern, we suggest hanging standard curtains. You might also reduce the width of your curtains so that there is less fabric to handle each time you use the door.
If your patio door is occasionally used, hang standard curtains and increase their fullness factor x2 to enjoy the look of bold, dramatic pleats.
Extend Your Curtain Rod or Track
If you aren't using stationary curtains, it's a smart idea to extend your curtain rod or track by 12-24 inches on either side of the doorframe, depending on the fullness factor you select. This added width will allow you to stack your drapery completely away from your patio door when it's opened completely. Having this extra space improves your curtain's visual appeal and ease of use.
Use Curtain Tie Backs
Curtain tie backs are gorgeous accessories that keep your curtains held away from your patio door when it's in use. To install them, a small hook is discretely mounted outside of the doorframe. The curtain tie back attaches to the hook to sweep the curtain fabric to the side. When you want to close your curtains, simply unhook the tie back and adjust your curtains to your liking. You can even design your tie backs in any color, fabric, or pattern to match or complement your curtains!
Identify the Style of Door
The above recommendations apply to most variations of patio doors. However, in addition to these tips, different styles of doors have unique design considerations:
Doors with Sidelight Windows
If your patio door has sidelight windows, use the following tips:
Hang narrow curtains over the windows to match the small panes. Shop Now.
Inside-mount your narrow curtains within the window frame to create lines that are clean and crisp.
Consider café curtains that hang across the center of the pane and are half the length of the window. These will provide you with a little extra privacy while still allowing you to enjoy the natural light your windows bring in. Shop Now.
Sliding Glass Door
If your patio door is a sliding glass door, use the following tips:
A one-way sliding glass door will require you to hang a one-way draw, single-panel curtain that covers the entirety of the door. When the curtain is pulled back, the side that the door opens to will be completely clear.
A two-way sliding glass door will require you to hang a pair of curtains. These will nicely frame the doorframe and provide a symmetrically-balanced look.
If your patio door is a French door, use the following tips:
Layer roman shades under your curtains to achieve maximum privacy. Roman shades match the shape of the glass pane when closed and stack neatly at the top of the doorframe when open. These will provide you with the ultimate blend of style and privacy. Shop Now.
Hang a pair of curtains rather than a single panel to match the symmetry of your double French doors.
Order Custom Curtains from Spiffy Spools
We hope these five patio door curtain ideas have helped you find the perfect inspiration for your home. If you're ready to shop for a selection that looks gorgeous on your patio door, order custom curtains from Spiffy Spools today. We make it easy to create custom curtains that fit your exact specifications and design style. Explore our site to find stunning options, and don't hesitate to contact us with any questions!
ALSO READ: TOP SCREEN PORCH CURTAIN IDEAS