Spiffy Speak
Wedding Reception Draping Ideas: Room, Ceiling & Wall Draping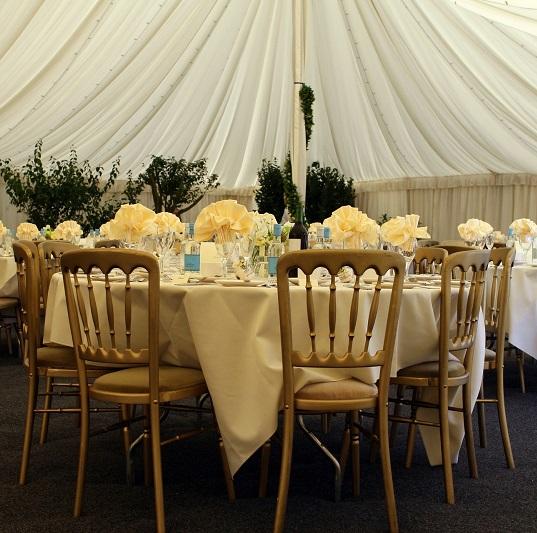 Drapery isn't just meant for windows. When placed strategically in other areas of a room, it can further provide opulence, drama, and sophistication. If you're planning a wedding celebration, consider using these wedding reception draping ideas! Room, ceiling, and wall draping will beautifully transform the space into a magical setting.
Order custom curtains from Spiffy Spools online in any size. We have over 1,000 fabrics and patterns to pick from, so you can match them to your wedding décor perfectly.
What's Your Color Scheme?
First and foremost, you need to match your drapery to the color scheme of your wedding décor:
If your color scheme features light colors, selecting white drapery is a smart choice. White drapes are a classic option for a wedding, providing an airy, refined look that matches most color schemes and instantly brightens the look of any venue. Or, if you want to use more color, select the hue that's most prominent in your color scheme, which will create a cheerier feel.
If your color scheme features darker colors, drapery in the most prominent hue of your color scheme will make a bold statement. If you want your drapes to be more subtle, drapery in the most neutral hue will be a better option.
If you decide to layer your drapery, pairing a neutral with the most prominent hue in your color scheme will provide an understated contrast.
Select the Perfect Fabric
When selecting the fabric of your drapery, consider the overall feel of your wedding décor:
If your décor is formal, heavyweight fabrics such as silks and velvets will exude grandeur.
If your décor is casual, mid-weight fabrics such as cotton or linen create a laidback, inviting feel.
If your décor is rustic, linens are the perfect selection. Their natural, roughly woven texture embodies the charm of rustic décor.
If your décor is ethereal, sheers are a must. Sheers filter light unlike any other fabric, diffusing it in a warm glow. This is a refined, delicate option that will create a dream-like effect in your reception venue.
Featured Looks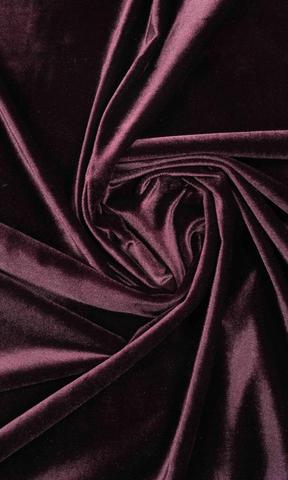 Rare Wine
This
Rare Wine
velvet drapery
in rich purple offers a sense a regality that's perfect for formal décor.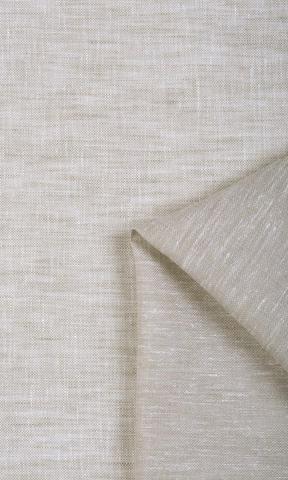 Belaka
With its woven, pale beige fabric and relaxed look, this
Belaka
linen drapery
is a wonderful choice for casual or rustic décor.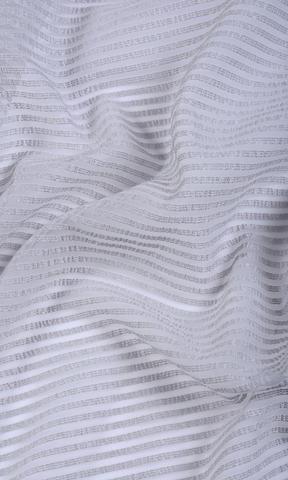 Blaze
This triple-striped, silver-grey,
sheer drapery
features just a hint of glimmer that plays beautifully with incoming sunlight.
Ceiling Drapery Ideas
Ceiling drapery can totally transform the look of your wedding reception venue. Consider trying the following ceiling drapery ideas:
Burst Ceiling Drapery
Burst ceiling drapery creates a stunning "starburst" of fabric across the ceiling. Here's how to style this look:
Purchase a hoop ceiling drapery hardware kit to hold your drapery.
Place the hardware kit in the center of the ceiling.
Select how many drapery panels you want to use. The more you use, the more dramatic the ceiling will look.
Run the drapery through the hardware, following the package instructions.
The end result will leave you with drapery that's styled into a sweeping "starburst."
Vaulted Ceiling Drapery
As the name suggests, this style of drapery creates a soft, vaulted ceiling of fabric. Here's how to style this look:
Purchase a drapery panel that matches the exact square footage of the ceiling.
Place a rod or use an existing beam that runs lengthwise across the center of the ceiling.
Hang your drapery by fastening one end lengthwise to the base of the ceiling. Then, run it over the rod or beam. Securely fasten the other end of the fabric on the parallel ceiling's base.
The end result creates a dreamy and stylish vaulted-ceiling look.
Wall Drapery Ideas
Wall drapery in another great way to add charm to your wedding reception. Consider the following ideas:
Evenly-Spaced Panels
Hanging evenly-spaced drapery panels along the walls of a reception venue produces a gorgeous aesthetic. Here's how to nail the look:
Decide how many curtain panels you want. We recommend spacing each panel, at minimum, three feet away from each other to avoid overcrowding the space. Use this number to calculate how many panels you can hang per wall.
Hang each panel where the wall meets the ceiling.
Design them to pool on the floor. Whether you create a subtle puddle break or large, bundled pools, puddled drapery will exude elegance.
Customize them. You can choose to tie them at their center using matching fabric, rustic rope, or another material of your choice. Or, you can simply allow them to fall as-is.
Picture Wall
A picture wall is a setup where you and your guests can take fun, professional photos in front of a clean backdrop. Using drapery for this purpose is a simple and fun way to make your wedding reception that much more memorable! Here are some styling tips for your picture wall:
Design floor-to-ceiling drapery to ensure it will be large enough for full-body photos.
In terms of width, consider the maximum number of people you'd like to be able to fit in a photo. If you lined each individual up side by side, calculate roughly how wide that would be. Then, add three extra feet of fabric to that number for good measure.
Completing the Room
To complete the room, consider combining your favorite ceiling drapery idea with one or both of these wall drapery ideas. When done correctly, the lush fabric will bring an entirely different feel to your reception venue!
Order Custom Curtains from Spiffy Spools
These wedding reception draping ideas for the room, ceiling, and walls are sure to help you celebrate your special day in style. At Spiffy Spools, we make it easy to create custom curtains that fit your unique style and measurements, with over 1,000 fabrics and patterns. Explore our site to find options that will work perfectly for your venue—and don't hesitate to contact us with any questions you have along the way!