Spiffy Speak
6 Canopy Bed Curtain Ideas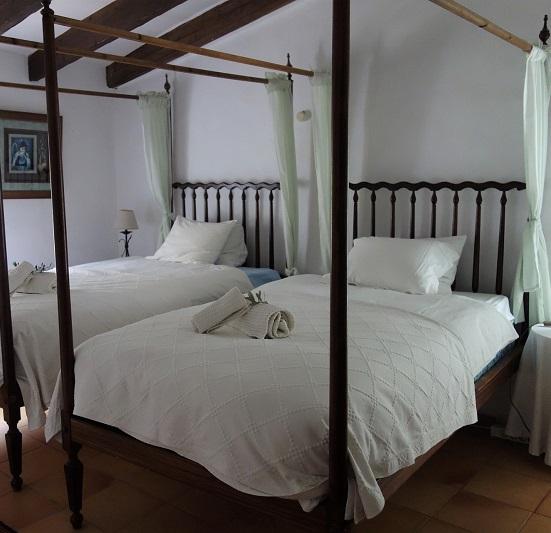 Canopy beds are popular for their luxurious design. Often the focal point of the bedroom, they feature four posters that can be left bare or dressed in fabric. While bare posters will provide you with a modern, minimalistic look, dressing them creates drama and opulence. Use these six canopy bed curtain ideas to feel like royalty every time you lay down to rest.
Order your custom curtains from Spiffy Spools online in any size. We have over 1,000 fabrics and patterns to pick from, so you can match them to your room perfectly.
Select Your Curtain Fabric
To choose the right curtain fabric for your canopy bed, start by matching it to the rest of the décor in your bedroom:
If you have casual décor, mid-weight fabrics such as cotton or linen are relaxed, laidback options that will work cohesively with the room.
If you have formal décor, heavyweight, sumptuous fabrics such as silks and velvets will make a lavish statement.
If you have contemporary décor that consists of light colors and naturalistic wood elements, sheers match wonderfully with their delicate, tranquil feel.
Featured Looks

Yamini Nakuru
Our
Yamini Nakuru
cotton curtains
sport a stunning teal hue. The medium-weight fabric falls beautifully to create a flowy effect that works wonderfully with the rich, vibrant, yet simplistic color.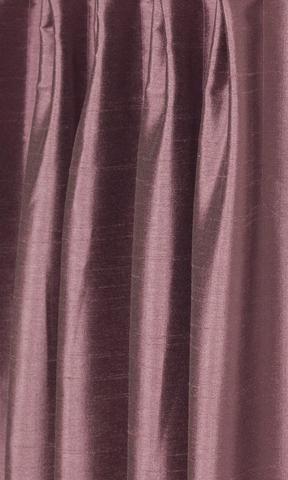 Weston Ballerina Pink
No option is more elegant than these
Weston Ballerina silk curtains
. Dressed in mauve with plenty of shine, these curtains are lovely for formal spaces.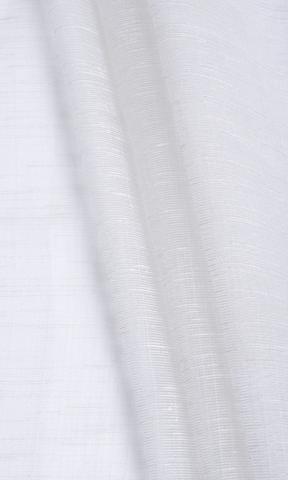 Snow Light
To match the brightness of your contemporary décor, go with these Snow Light sheer curtains. The pure white fabric is simple and serene, bringing refinement to any room.
Choose Your Curtain Colors
Beyond the curtain fabric, it's also important to carefully choose your curtain color so that it matches your room décor:
For vibrant color palettes, we suggest using the most prominent hue in the palette for your canopy bed curtains. This will provide a playful pop of color and emphasize the bed as a focal point.
For dark color palettes, you can use any hue within your palette for your curtains. Just keep in mind that darker colors will make a bold statement, while the lighter colors in your palette will provide a toned-down look.
For light color palettes, just about any neutral tone will look wonderfully with the airiness of the space.
We recommend sticking with a solid option that won't take away from the grandeur of your canopy bed. However, if you prefer a pattern, just make sure it matches with the other pattern(s) in your bedroom.
Get the Sizing Right
Canopy bed curtains are meant to exude grace and splendor. To achieve this, they need to feel "larger-than-life." That's why we highly recommend extending the length of your curtains so that they pool on the floor. No matter which curtain style you select, puddling your curtains will allow them to fall beautifully and provide extra drama.
In terms of width for your canopy bed curtains, we recommend that you double the curtain fullness, at minimum. This will provide more slack in your curtains, allowing them to lay more delicately. Additional fabric will also help you create gorgeous bundles with luxurious folds.
Styling Your Canopy Bed Curtains
With your canopy bed curtains designed, let's dive into some ways you can style them to perfection:
Bundle at the Corners
A popular look for canopy beds is to have the fabric bundled at each of the four corners. Here's how to achieve this style:
Use two curtain panels that are equal in size. They must be able to expand the entire length of the top opening and pool on the floor. You always want to ensure they are wide enough to hang properly and bundle.
Starting at a corner, spread a curtain panel across the top of the bed and over the opposite corner. Repeat for the second curtain panel, spreading it over the other two opposite corners.
Adjust the fabric so that each panel reaches the midpoint of each of the top parallel beams.
Bundle the fabric at each individual bedpost using tassels, fabric, rope, or another material of your choice.
Canopy Scarf
One of the easiest styles to achieve is the canopy "scarf." Here's how to do it:
Use a single curtain panel that spans across the width of the top opening of the bed and touches the floor. It should only be about a fourth of the length of the bed. Think similar dimensions to the shape of a scarf—a long, skinny rectangle.
Lay the panel across the bottom portion of the opening, towards the foot of the bed.
Adjust so the fabric so that it falls evenly on both sides. It's that easy!
Use Curtain Rings
Hanging your canopy bed curtains with curtain rings will provide you a lot of flexibility in terms of styling and usability. Whether you want to use four, large panels to cover each opening of the bed or multiple panels per opening, curtains rings make the fabric easy to move and bundle how you please. You can even play with including multiple bundles between each opening rather than sticking with the traditional four at the corners.
Note that this option will only work if you're comfortable removing and reinstalling the top beams so that you can slide the curtains on them. Or, you'll need to drill in additional curtain rods between each opening.
Order Custom Curtains from Spiffy Spools
We hope you're inspired by these six canopy bed curtain ideas! If you're ready to start shopping, order your custom curtains from Spiffy Spools today. With over 1,000 fabrics, we make it easy to design curtains that fit your exact specifications and style. Explore our site to find the perfect options for your bedroom, and don't hesitate to contact us with any questions.