Spiffy Speak
Roman Shades for Basement Windows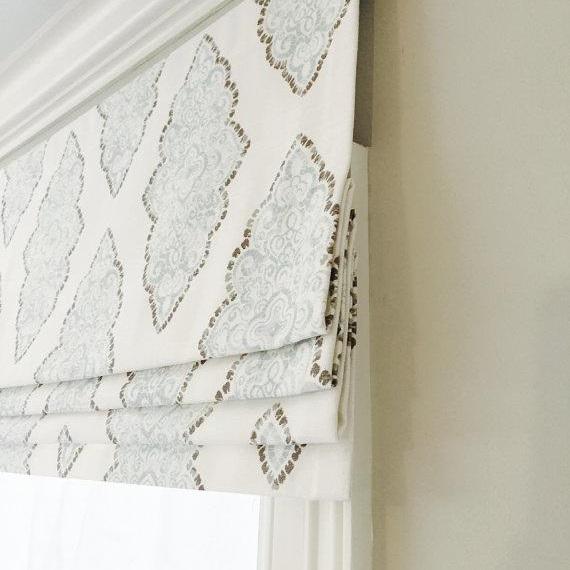 If you've put in the work to create a gorgeous, finished basement, you want to make sure every detail is accounted for. Perhaps the final touch you need to pull the room together is the perfect window treatment! Roman shades for basement windows may be just what you need to complete the space. Explore these style ideas and featured looks for inspiration!
Order custom roman shades from Spiffy Spools online in any size. We have over 1,000 fabrics and patterns to choose from, so you can match them perfectly to your home.
Types of Roman Shades
When selecting roman shades for your basement, there are three main styles to consider:
Flat fold roman shades with back slats. With this style, horizontal slats are stitched into the back lining. This means that no seams are visible when closed, making these shades the perfect selection for a sleek, minimalistic look. If you plan to open and close your shades frequently, this option stacks neatly from the bottom in even panels for easy use. Shop Now.
Flat fold roman shades with front slats. The defining feature of these shades is the design of the fabric—it's broken into even, horizontal panels when closed. This is another great selection for frequently used windows, since they also stack smoothly from the bottom in crisp folds when open. Shop Now.
Relaxed roman shades. Relaxed roman shades are a wonderful decorative option for your basement windows. The design features a smooth front fabric that's tailored to fall into a gentle curve at the bottom. If you don't plan to open and close your basement windows often, these shades offer an elegant way to add some style and flair to the space. Shop Now.
FURTHER READING: ATTIC WINDOW CURTAIN IDEAS
Top Roman Shades for Basements
Now that you've chosen the style of shade that will look and function best in your basement, explore our top roman shade ideas to help you design them flawlessly:
Sheer Shades
In the past, people associated basements with dark, unfinished spaces. Now, it's much more common to transform basements into gorgeous and practical living areas. Since basement windows can be small and few, it's important to utilize them to bring as much natural light and brightness to the room as possible. The best way to do this is with the addition of sheer shades. This lightweight fabric will beautifully filter incoming sunlight, providing your basement with a relaxed airiness.
FEATURED LOOK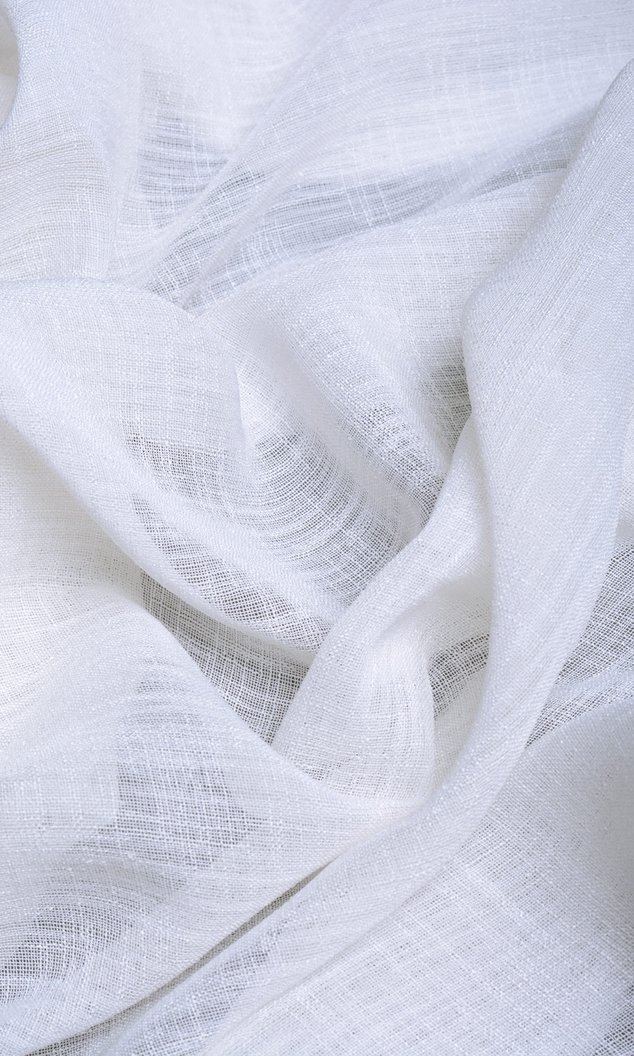 Classic and understated, our Cloud White shades will bring a breezy feel to your basement. The pure white, linen fabric will blend nicely with your current décor, offer a high-end look, and delicately diffuse natural sunlight.
Blackout Shades
If you use your basement as a media room, office, man cave, or bedroom, blackout shades may be a better option. Blackout shades offer a variety of benefits, such as blocking out total sunlight, reducing external sounds, regulating temperature, and assisting with screen glare. Don't be confused by the name! Blackout shades don't have to be drab in style. They come in a variety of unique designs to match your décor and enhance your space!
FEATURED LOOK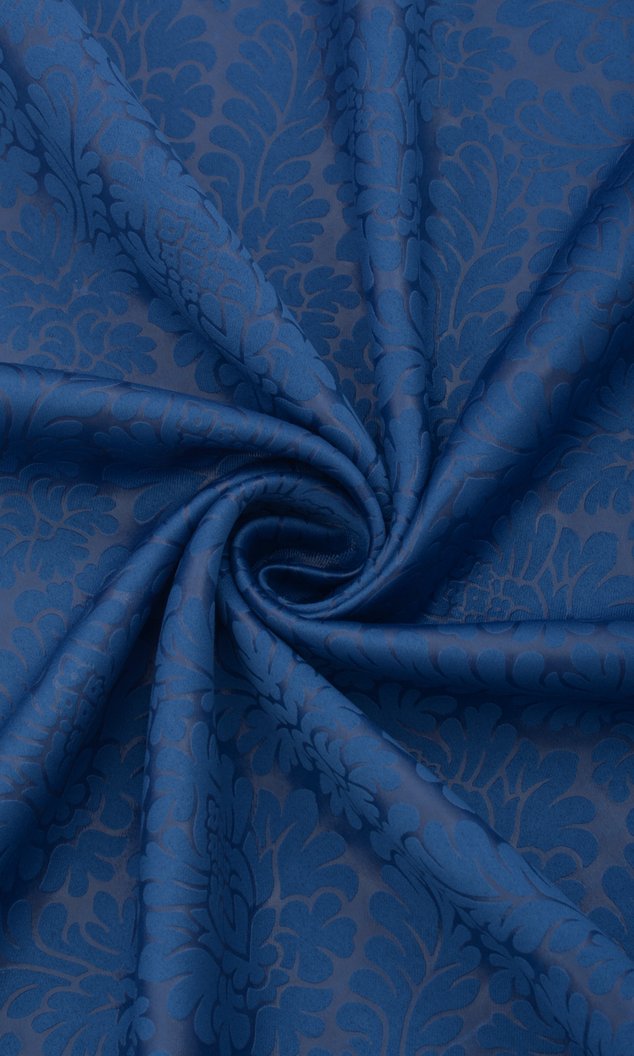 These blue embossed blackout shades will fill your basement with luxury and class. Our Irtyu fabric is covered in a three-dimensional floral pattern that exudes regality. Both functional and fabulous, you'll enjoy every aspect of these lovely blackout shades.
Printed Shades
While statement shades may not work in other parts of your home, your basement provides the ideal opportunity to play with vibrant colors and patterns. Here, you have the flexibility to really transform and personalize the space to reflect your unique style through fun, bold prints!
FEATURED LOOKS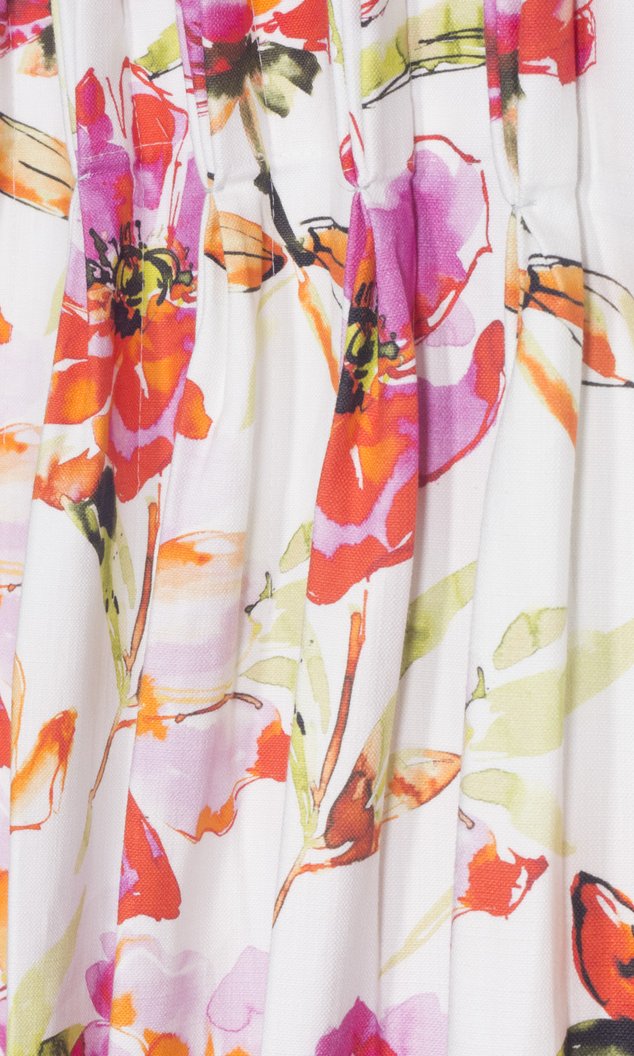 Our London in Pink shades offer a modern twist on traditional florals. They feature a stunning, spring-like color palette of vibrant pinks and oranges. Although the hues are bold, the overall look is softened by the delicate, larger-than-life blooms that span across the white backdrop.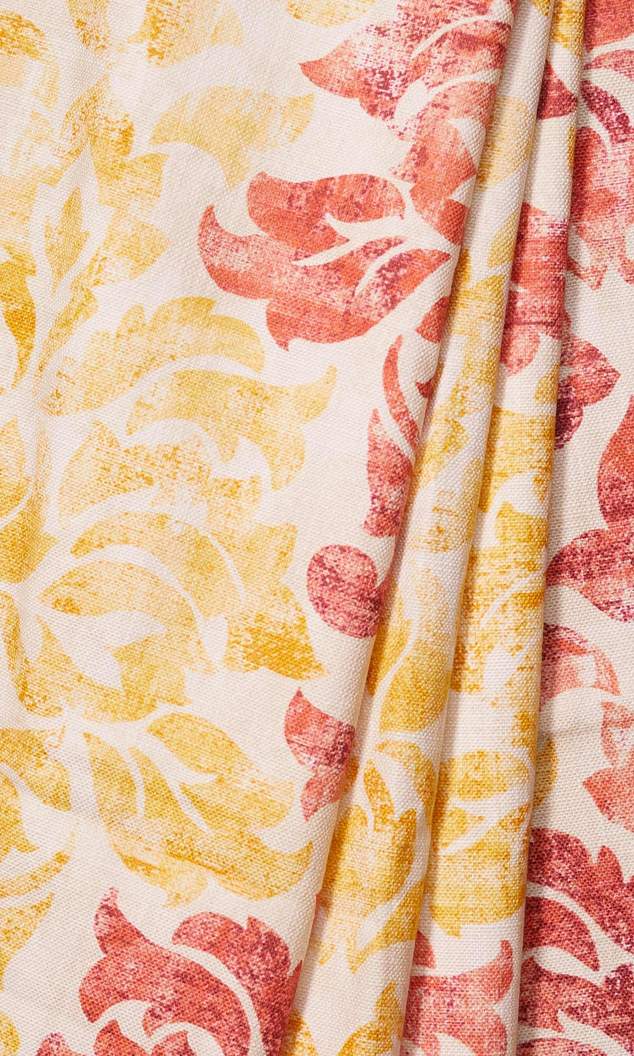 When you add Avila shades to your basement windows, the interior will be filled with brightness and cheer. The faux-stencil print is adorned in lively red and yellow colors that pop against the pure white background. These shades are sure to make a beautiful focal point in your basement!
Valances
Valances are decorative pieces that cover the top of the window frame and add a charming visual element. These work wonderfully if you're seeking a simple way to add a little extra flair to your windows. Note that there are two styles to choose from:
Board mounted valances. This type of valance hangs from a flat lumber board. The design allows the fabric to fall more evenly than it would on a traditional curtain rod. If you're going for a sleeker, more modern look, we recommend selecting this style of valance.
Pole mounted valances. These are stitched with a rod pocket across the header. Purchase a curtain rod to hang the valance for quick and easy setup! If your basement features a more relaxed and casual look, pole mounted valances are the right choice.
FEATURED LOOK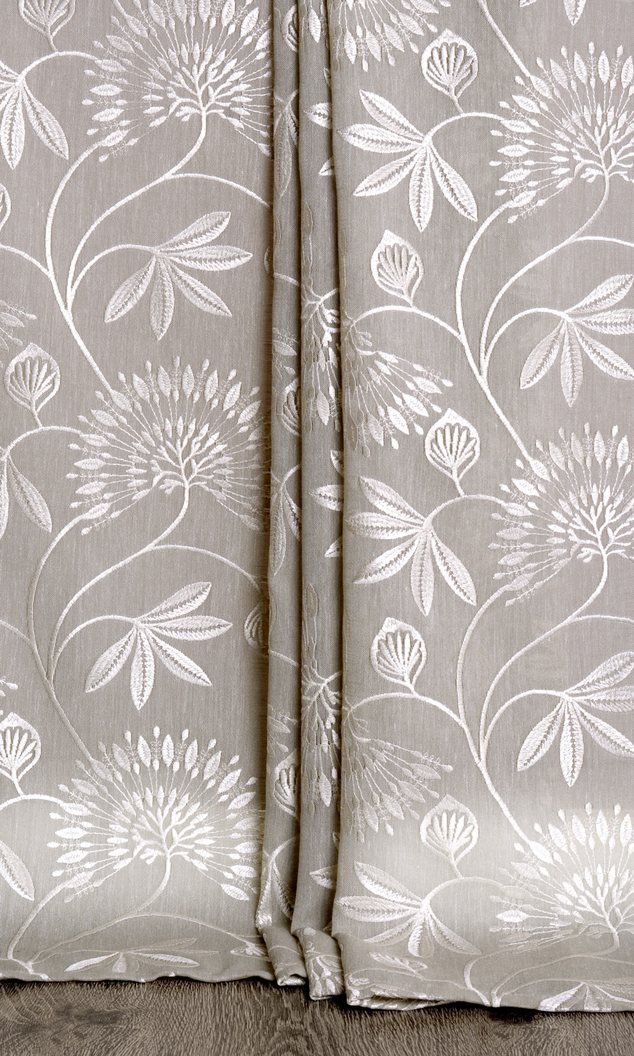 Our Bouw fabric is a lovely semi-sheer option featuring a delicately embroidered vine pattern that contrasts nicely against a warm gray backdrop. The semi-sheer fabric provides you with a translucent, filtered light effect, so you can add a gorgeous glow to your basement.
Layer Window Treatments
Roman shades are very versatile and pair nicely with many other window treatments, such as valances and curtains. Including a valance with your roman shades will provide a more dynamic look, while layering curtains with your roman shades can add drama to the space. Mixing and matching window treatments is a great way to obtain complete functionality and style!
Order Custom Roman Shades from Spiffy Spools
We hope you've found the best roman shades for your basement! If you're ready to shop, order your custom shades from Spiffy Spools today. We make it easy to create custom window treatments that fit your exact specifications and style. Explore our site to find the perfect options for your basement and instructions on how to mount them, and of course – don't hesitate to contact us with any questions!