Spiffy Speak
Top Window Treatment Trends 2021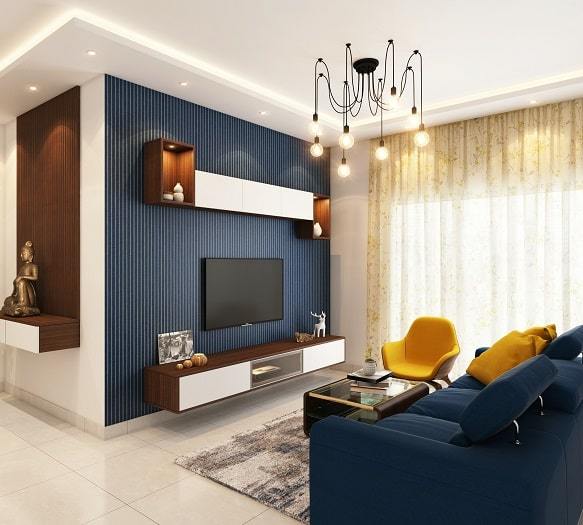 Ring in the New Year with the latest home décor selections! These top window treatment trends of 2021 will help you enjoy a new look and feel in your home.
Order custom curtains from Spiffy Spools online in any size. We have over 1,000 fabrics and patterns to pick from, so you can match them to your home perfectly.
Function Before Form
The theme guiding the most prominent window treatment trends in 2021 is emphasizing function over form. Of course, aesthetics haven't been entirely "thrown out the window." People do still want to enjoy the visual appeal of the space they've been required to spend more and more time in. However, with the goal of creating an uncomplicated space in mind, the ease and functionality of window treatments have become more important than ever before.
Roman Shades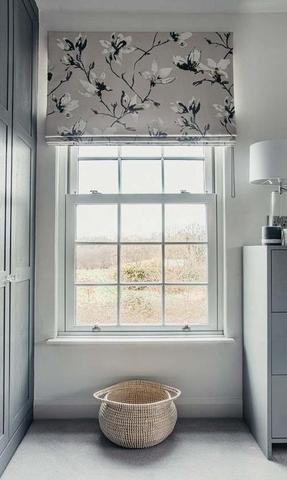 One of the most popular window treatments that beautifully blends functionality and style are roman shades. This window treatment covers the pane with a single piece of fabric that matches the dimensions of your window. Although roman shades have been around for some time, they're projected to dominate the home décor scene more than ever before in 2021.
Flat Fold Roman Shades with Back Slats, in particular, are emerging as the trendiest shade option. Since the horizontal slats are stitched into the back lining, there are no visible seams in the fabric. This style also stacks neatly from the bottom in even folds that rest at the top of the window frame when open. Flat Fold Roman Shades with Back Slats offer a minimalistic, no-fuss look and are designed to be easily opened and closed.
Layering Window Treatments
People often miss the visual appeal of long, flowy curtains when hanging standalone roman shades. That's why it's becoming very popular to layer curtains over roman shades. This does more than just provide movement and texture, though. It also provides additional light control, allowing you to strike the perfect balance between style and function.
However, layering curtains doesn't just apply to roman shades. Another popular window treatment trend is layering simple, solid curtains over sheer curtains. This helps to increase light control, filter sunlight, and provide the serene, comfortable feel that's so important in 2021.
Curtain Track vs Curtain Rod
While curtain rods have dominated the window treatment world for many years, curtain tracks are a must in 2021. Their sleek appearance, ease of use, and modern feel make them an ideal candidate for ensuring a hassle-free feel in the home. We expect to see more homes that feature large, sprawling windows take full advantage of curtain tracks this year!
Curtain Tie Backs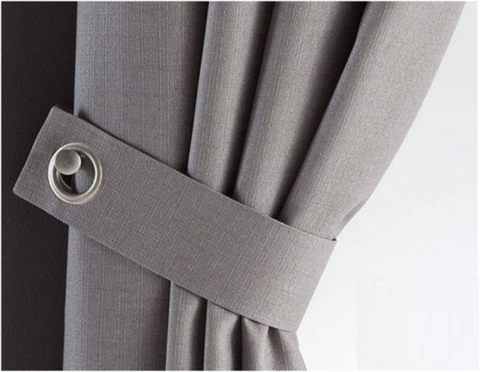 One of the most useful accessories you can add to flowy curtains is curtain tie backs. To ensure your curtains remain in place when drawn, purchase curtain tie backs that will beautifully hold the fabric away from the pane. They also help to bring in extra sunlight and provide a little more flair to your curtains. Continuing with the simplistic theme of 2021, it's more popular to design curtain tie backs in the same fabric and pattern as your curtain selection. A gorgeous and helpful addition, it's no wonder these accessories are growing in popularity.
Light & Bright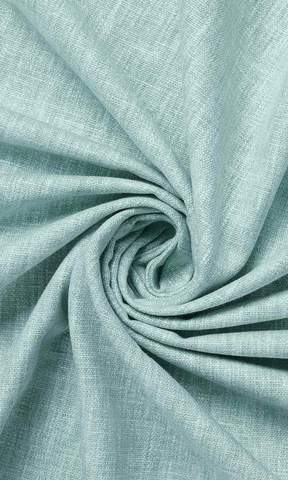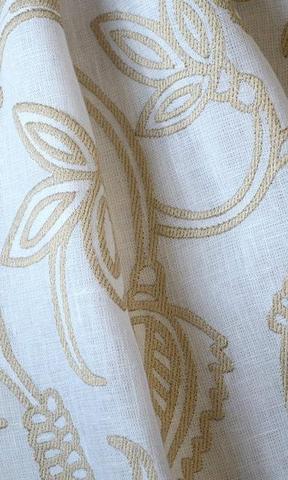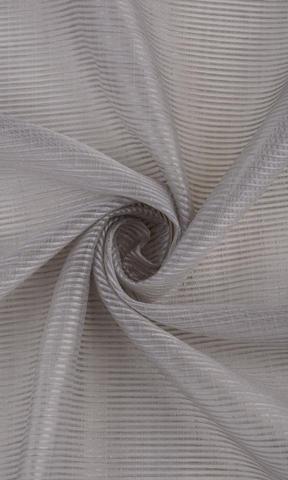 In terms of window treatment design trends, people are moving away from traditional styles, which tend to be slightly more formal, darker, and conservative. Instead, people are craving bright, cheery spaces that emphasize natural sunlight. Again, the idea is to evoke a feeling of serenity and calm in the home.
Because of this, we expect to see an increased use of midweight and lightweight curtain materials such as cotton, linen, and sheer that won't overwhelm the space. Neutral colors such as white, light grey, beige, and pastel hues will also be at the forefront of curtain designs.
Order Custom Curtains from Spiffy Spools
These are the top window treatment trends of 2021! If you're ready to shop, order your custom curtains from Spiffy Spools today. We make it easy to create custom window treatments that fit your exact specifications and style. Explore our site to find the trendiest looks of the years, and don't hesitate to contact us with any questions!