Spiffy Speak
Top Home Décor Ideas 2021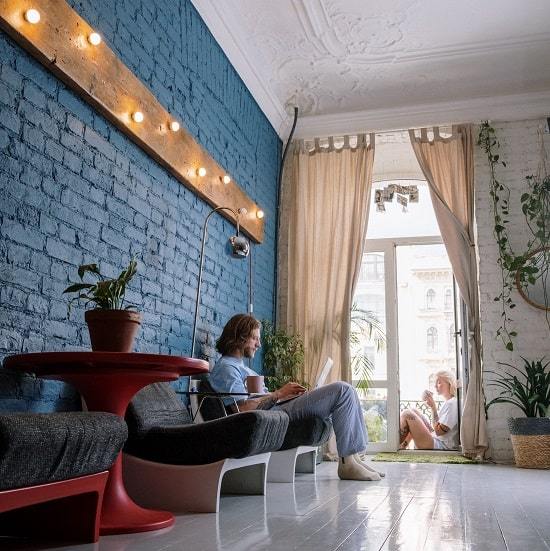 Are you looking to modernize your home? Give your interior an upgrade with these top home décor ideas of 2021! A few simple additions can go a long way toward transforming your space!
Order custom home décor from Spiffy Spools online in any style. We have over 1,000 fabrics and patterns to choose from, so you can match your selections to your home perfectly.
Curtain Craze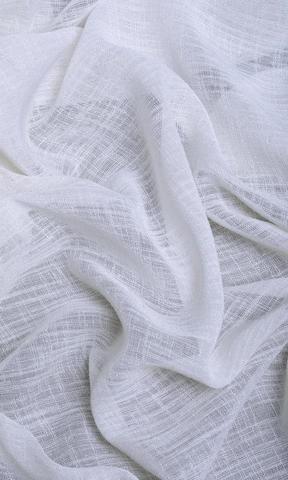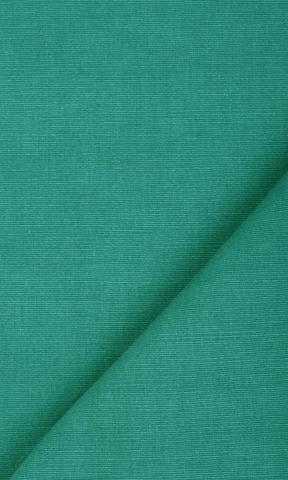 Curtains are an integral part of home décor in 2021! The goal this year is to use curtains to evoke a certain mood in the room. So what's in for 2021 curtains?
Sheer Curtains. Sheer curtains are known for their relaxed and breezy look. They filter natural sunlight to create a gorgeous glow throughout the space, making it feel larger and brighter. The serene, organic atmosphere that sheer curtains evoke is a necessity in 2021!
Bold Solids. Conversely, solid curtains in bold colors are also "in" this year. Their simplicity speaks to modern design, while a bold color choice gives you the freedom to express yourself for a fun and striking look. Cotton curtains are a great choice for achieving this aesthetic, because they hold color beautifully.
View our blog, Top Window Treatment Trends 2021 for even more inspiration!
Refined Roman Shades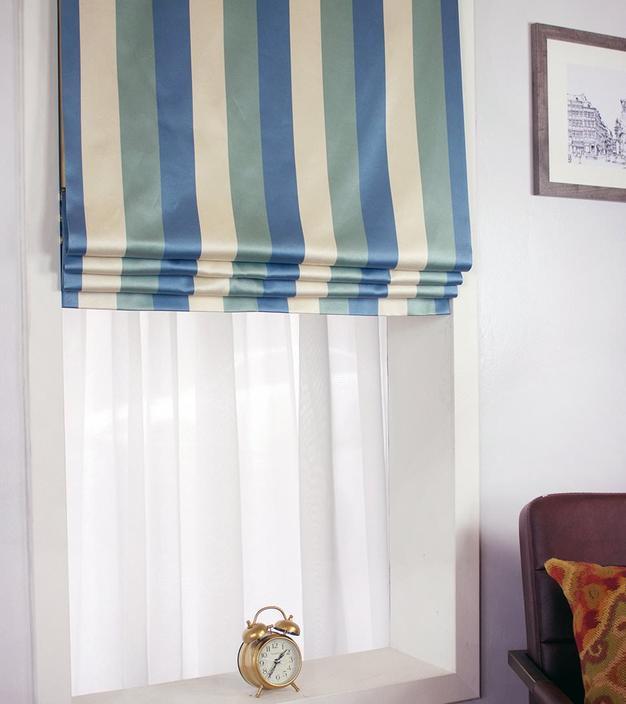 With the challenges of 2020 in the rearview mirror, the focus of 2021 is ease. Anything that makes life simple is welcomed with open arms, even when it comes to home décor trends. That's why roman shades are the ultimate window treatment this year. They feature a singular piece of fabric that precisely covers the windowpane, and they stack neatly open and closed for ease of use.
While there are several styles of roman shades, Flat Fold Roman Shades with Back Slats are the best choice this year due to their minimalistic design. Horizontal slats are stitched into the back lining, so no seams are visible in the fabric. They offer both a no-fuss look and easy method of opening and closing to match the simple theme of the year.
Thoughtful Throw Pillows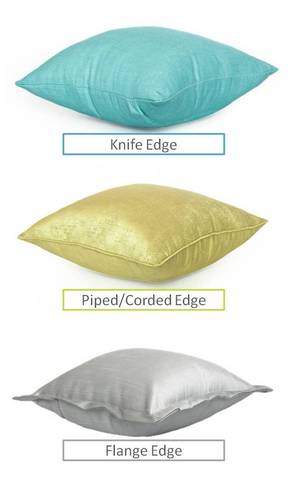 Throw pillows are a cute way to bring additional, supporting colors into your space. One of the best ideas for your throw pillows is to layer a solid-colored pillow with a bold-patterned pillow. Or, you might consider layering pillows of two different textures. This contrast is what brings character and charm to the room!
To take this idea a step further, make sure that the pillows don't match in color. Instead, they should be different colors that align with the color palette featured in your interior. This will make each individual color pop, while ensuring that your home design is cohesive.
Design custom throw pillows from Spiffy Spools in any fabric, color, or pattern. You can even select the pillow's edge style to match your current décor!
Bold Bed Runners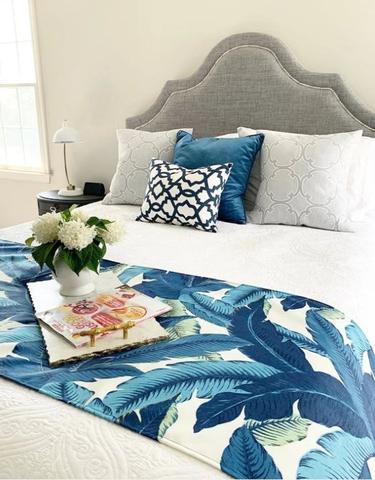 Bed runners are an easy solution for creating a whole new feel in your bedroom! Whether you're aiming for an elegant look or a striking statement, bed runners can make that happen, if designed properly.
For instance, if you have a solid bedspread in a neutral tone, this is the perfect opportunity to go bold in terms of color and pattern on your bed runner. A vibrant bed runner will bring a daring feel to the space! Or, for a more regal aesthetic, create a bed runner that matches the hue of your bedspread but features an intricate pattern. This will elevate your bed from simple to stunningly chic.
As you update your bedding, keep in mind that this is another area to include complementary throw pillows for additional character!
Tasteful Table Covers & Runners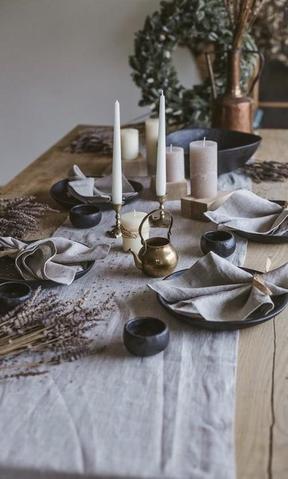 There's no better way to bring refinement to your kitchen or dining room than with a table cover or runner. These accessories are often overlooked when it comes to home décor, but in 2021, they're growing into a popular, up-and-coming trend.
The subtlety of table covers and runners is what makes them perfect for nailing a new-age, contemporary look. We recommend sticking to more toned-down colors when it comes to these accessories. They're simply meant to accent and bring attention to the beauty of the table itself, making it the centerpiece of the room. You don't want your table cover or runner to overpower the table. Rather, it should be just noticeable enough to draw your eye.
Vibrant Valances & Swags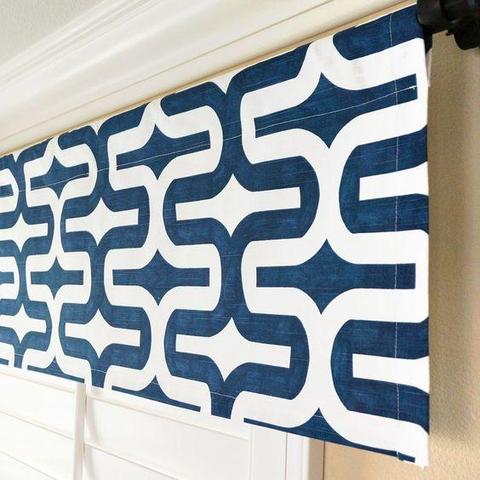 Valances are making a huge comeback in 2021. These decorative pieces offer a unique look that strays away from traditional window treatments. That's because they only cover the fourth top of the pane, softening incoming sunlight to create a lovely ambiance. Not only do they add a wonderful punch of color, but when you hang curtains with a valance, you'll get the perfect blend of style and function. The curtains will provide you with privacy, while the valance offers extra style. Plus, the valance can even be used to conceal your curtain hardware! Hanging a valance is a great way to enhance your windows in 2021!
Order Custom Home Décor from Spiffy Spools
These are the top home décor ideas of 2021! If you're ready to shop, order custom home décor from Spiffy Spools today. We make it easy to create custom curtains and accessories that match your style flawlessly. Explore our site to find the trendiest décor of the year, and don't hesitate to contact us with any questions!
ALSO READ: 2022 INTERIOR DECOR TRENDS: A CHARMING MIX OF RETRO, NATURAL AND ZEN