Spiffy Speak
Dorm Décor Ideas for Girls
Decorating your dorm is one of the first things you'll do as a college student, so you'll want to make sure it looks perfect! Explore these dorm décor ideas for girls to gain some inspiration. There are plenty of items you can add to your space to make it stand out.
Order custom décor from Spiffy Spools online in any style. We have over 1,000 fabrics and patterns to choose from, so you can match your selections to your dorm perfectly.
Custom Curtains are a Must!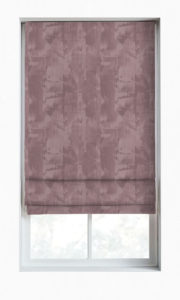 One of the best ways to decorate your dorm is with the addition of custom curtains. There are so many styles to choose from, and each selection offers its own unique benefits. View some of the top curtain selections that will look gorgeous in your new room:
Blackout curtains. These are the perfect option for your dorm room. Blackout curtains block total sunlight to ensure your room stays dark while you rest. Plus, they're completely opaque, providing you with maximum privacy. Choose from a variety of colors and patterns to match your space! Shop Now.
Linen curtains. Perhaps your dorm room doesn't get much natural sunlight, so it feels a little too In this case, linen curtains may be your best option. Their lightweight design will make the space feel breezy, while their light-filtering effect will help illuminate your room. Shop Now.
Silk & velvet curtains. Want to transform your space from drab to fab? Silk and velvet are the most luxurious fabric selections, exuding a dreamy, elegant feel. If you really want to make a statement, silk and velvet curtains are a great selection! Shop Now.
Special Considerations for Hanging Your Curtains
You may be wondering if it's even possible to hang curtains in your dorm when there are restrictions regarding drilling. Luckily, there are several ways to put up curtains without altering the wall or window frame:
Command Hooks
Tension rod
Kwik-Hang Brackets
If you want to avoid getting fined for damages, these are the best options for decorating your dorm with curtains! Check out our blog on How to Hang Curtains in a Dorm Room for more tips.
Improve Functionality with Curtain Tie Backs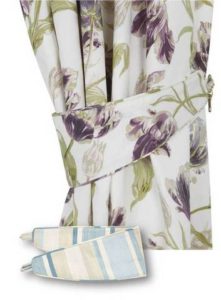 If you plan to use your dorm room window frequently, pairing your curtains with curtain tie backs is a smart idea. When you want to keep your curtains open for an extended time, tie backs sweep and secure the fabric away from the window so you can enjoy your view and the incoming sunlight. When you need privacy, simply unfasten the tie backs and pull your curtains to the closed position.
Not only are curtain tie backs extremely functional, but they're also fashionable. They come in three different styles, and you can customize the fabric to suit your décor needs. Whether you'd like them in the same pattern as your curtains or something entirely different, the choice is up to you!
Roman Shades

Roman shades are a great alternative to curtains. In fact, they offer several more benefits in a girl's dorm room setting:
Compact design. Roman shades are made of a single fabric panel. The panel is created using the exact dimension of your window, offering a sleek, uncluttered design that's great for small dorms.
Less wear-and-tear. Due to their compact design, roman shades aren't as susceptible to wear-and-tear. Long curtains that touch the ground are more likely to become dirty in less time.
Ease of use. When you want to open your roman shades, they stack neatly from the bottom and rest at the top of the window frame. To close them, they unfurl in even folds to cover the window.
The two best kinds of roman shades for a girl's dorm room include:
Flat fold roman shades with front slats. These feature visible, horizontal panels that evenly break up the fabric when the shade is closed.
Flat fold roman shades with back slats. These provide the most minimalistic look. The horizontal slats are stitched into the back lining so there are no visible seams in the fabric when the shades are closed.
Coordinate Cushion Covers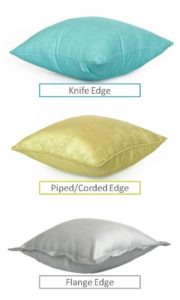 Throw pillows are crucial for bringing life and character to your dorm room! Here's how to make the best pillow selections for your space:
Identify the color palette featured in your current décor. What is the primary color? What colors are complementing your primary color?
Purchase pillows in various sizes so that you can layer them more dynamically. Note that the back pillow should always be the largest!
Purchase cushion covers for each of your pillows. One should feature the primary color, while the others will look wonderful in the complementary colors.
Play with patterns and texture. Don't be afraid to select pillows in a unique pattern. As long as it matches your color palette, the pattern will provide the space with so much additional character. Different textures also provide an interesting element, so try to get creative and go bold when selecting cushion covers for your dorm!
Add a Bed Runner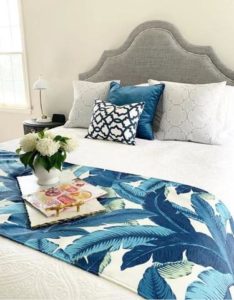 A bed runner may be exactly what you need to tie together your throw pillows and bedspread. This decorative, rectangular piece of fabric is placed across the foot of the bed for a lovely accent. Generally, if your bedspread features a pattern, a solid bed runner will pop against the busy design. If your bedspread is solid, either a solid or a patterned bed runner will do the trick. Whatever choice you make, simply make sure that it doesn't clash with the design elements of both your throw pillows and bedspread.
Purchase a Gift Card!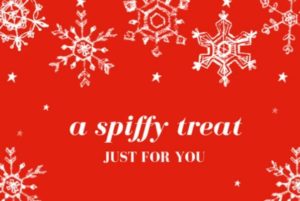 Are you looking to help furnish someone's dorm room? Consider giving them a gift card to Spiffy Spools! On our site, they'll find all of the custom décor they need to transform their space.
Order Custom Curtains from Spiffy Spools
These dorm décor ideas for girls are sure to enhance your space! At Spiffy Spools, we make it easy to create custom curtains and décor that fit your unique style and measurements, with over 1,000 fabrics and patterns. Explore our site to find gorgeous options that will add plenty of character to your new room—and don't hesitate to contact us with any questions you have along the way!
ALSO READ: HOW TO HANG CURTAINS IN A DORM ROOM