Spiffy Speak
Discover the Best Fabrics for Curtains & Roman Shades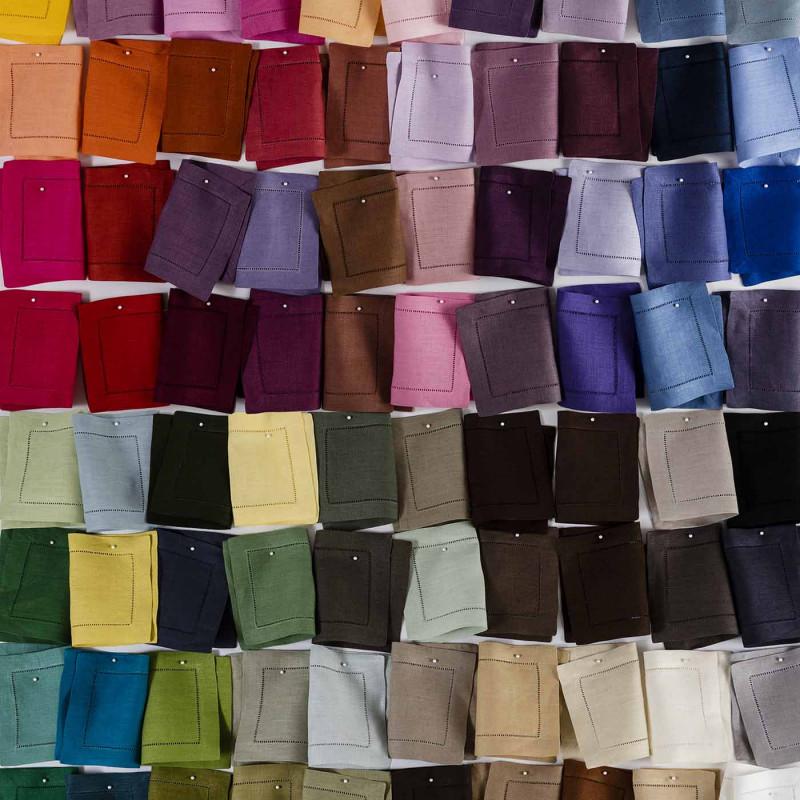 When shopping for curtains, you'll quickly notice that there are many fabric options available. With so many options, how do you know which is the right choice? We're here to help. In this post, we'll walk you through some of the most popular curtain fabric types, so you can make the best choice for your needs.
Cotton: A Natural Choice
Cotton is a natural fabric that looks amazing in many settings. Cotton curtains offer a smart look with a clean and crisp feel. They simply drape wonderfully, falling into straight pleats while holding their shape well over time. Pro tip: iron them for an even more beautiful finish! And, of course, this fabric offers a full range of options when it comes to color and style possibilities.
Beyond their great looks, there are many functional reasons to select cotton for your drapery as well. For starters, cotton has excellent insulating properties, helping to regulate temperature in your home and improve energy efficiency. Another great feature is that cotton does not hold onto odors like other materials, which can make cotton drapes great for kitchens and bathrooms. There's just so much to love about this curtain fabric!
Silk: Turn Up the Luxury
If you would like to create a luxurious, upscale feel, silk curtains are the way to go. Silk has long been associated with wealth and opulence, so your curtains are sure to turn heads and draw attention. Not sure if silk curtains will fit in your budget? Don't worry. In addition to pure silk curtains, you can find blends and faux silk that make this look far more affordable.
For those who do purchase pure silk, there are a few important considerations to keep in mind. This fabric can only be dry cleaned, so your upkeep may be more intensive than with other fabric options. Also, silk fabrics can be damaged by the sun, so be sure to use some protection behind the curtains—like lining or window shades—to help maintain their condition over time.
Linen: Simple & Classic
Linen is are another excellent curtain fabric option. Given its light weight, linen allows light to filter beautifully into your rooms while also allowing for airflow. Because it is not as good of an insulator as say cotton, linen is a better pick for warmer climates or for use as summer curtains in seasonal locations. Leaving your linen curtains closed on a summer afternoon while the window or door is open creates a perfect setting of filtered sun, fresh breezes, and stunning good looks.
In a home with abundant windows, it would be a shame to block out too much of the sunlight with heavy, dark curtains. At the same time, you do need to filter some of the sunlight to keep your home comfortable and enjoy a measure of privacy. Linen provides the best of both worlds while offering a wonderfully casual, textured look.
Velvet: Perfect for Formal Settings
If you have a space in your home with a more formal feel, velvet curtains should get your attention. This luxurious fabric has been used for ages to adorn theaters and other opulent settings, and it is a great choice for living rooms and dining rooms. Featuring a plush feel and a wide range of hues, velvet curtains can instantly transform any room into a stately setting.
Beyond its impeccable looks, velvet curtains also provide functional benefits. If you want to keep light or sound levels low in a room, velvet is among the best curtain fabric options, offering excellent light-blocking and noise-dampening qualities. Of course, with its heavy weight, velvet is also a great insulator, perfect for trapping heat in a room on a cold day.
Blackout Curtains: Peace & Privacy
As their name might suggest, blackout curtains are designed to keep light from entering your home. But there's more to them than that. Because of their thicker weave and heavier weight, they are also great at reducing external noise and wonderful insulators.
Whether you want to block out morning light so you can sleep a little longer or keep noise levels down in a home office, blackout curtains are the perfect way to keep the outside world out. They're also great for nurseries and kids' rooms, helping your little ones to get sounder sleep.
Don't get the wrong idea, though—blackout curtains aren't only available in dark and heavy colors. You can find a full range of blackout styles in light and airy hues perfect for any room.
Order Custom Curtains at Spiffy Spools
Once you've settled on the best curtain fabric for your needs, the only thing left to do is place an order. Spiffy Spools makes it easy and affordable to create custom curtains to your exact specifications, with your preferred fabrics and styles. Explore our collection of over 1,000 fabrics to create the perfect look for your space!