Spiffy Speak
Bedroom Blackout Curtain Ideas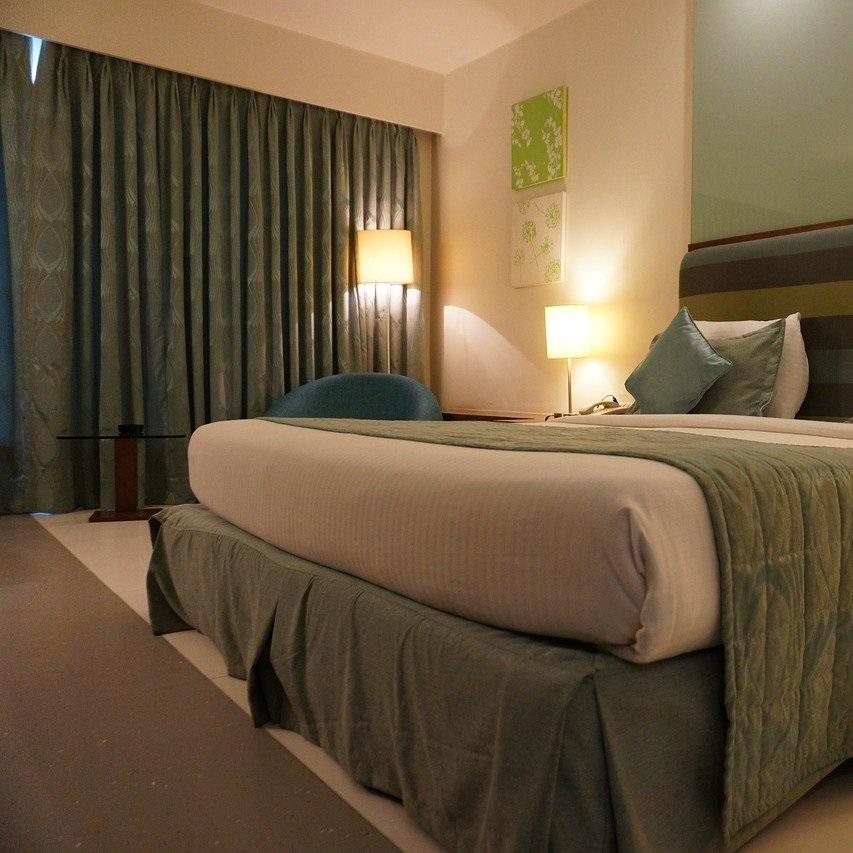 If sunlight or noise is preventing you from getting restful sleep, blackout curtains could be the perfect solution. Explore these bedroom blackout curtain ideas to help you discover the perfect new window treatment.
Order custom curtains and drapes from Spiffy Spools online in any size. Pick from over 1,000 fabrics and patterns! Shop Now
Benefits of Blackout Curtains
Blackout curtains are a wonderful addition to any bedroom, offering many fantastic benefits including:
Light blocking. When hung correctly, blackout curtains will prevent sunlight from entering through your windows. Review our blackout curtain styling tips to minimize potential light leaks.
Sound blocking. Blackout curtain fabric can also help to reduce sound, so you won't have to worry about outside noises waking you up when you're trying to sleep.
Regulate temperature. Blackout curtains can help to keep the heat out during the summer while keeping the heat in during the winter. Regulate temperature and reduce your utility bills!
Improve quality of sleep. By keeping harsh sunlight out of your bedroom and minimizing external sounds, blackout window treatments may help improve quality of sleep, thereby enhancing overall productivity during the day.
Eliminate glare. Blackout curtains also eliminate glare, making them ideal for home theaters, media rooms, or preventing glare on a TV in your bedroom.
Who Needs Them?
Although blackout curtains are a great addition to any bedroom, you should especially consider using them when:
You have an infant or young child. After the sometimes-difficult task of putting your little ones down for an afternoon nap or bedtime, you want to ensure they get uninterrupted sleep. Blackout curtains are perfect for nurseries and children's bedrooms, allowing you to ensure your little one's room is cool, quiet, and dark so they'll snooze soundly—even if you're still up and about.
You live on a busy street. Although you may be accustomed to the sounds of traffic, when you hang blackout curtains, you can block out that noise and any light coming in from the street. With a darker room and reduced noise, you can get better sleep.
You work the night shift. If you get most of your sleep during the daytime, excessive sunlight and noise is enemy number one. The last thing you want after a long night at work is to be kept awake by these annoyances. You can easily eliminate both of these distractions with blackout curtains. Enjoy an amazing rest that feels like you're sleeping in the dark of night.
Blackout Doesn't Mean Drab!
Who says blackout fabrics always have to be drab and dark? Blackout curtains are available in a wide variety of gorgeous colors and patterns, so you can block out light and noise while still enjoying impeccable style. View the most popular bedroom blackout curtain styles from Spiffy Spools for some inspiration:
FEATURED BLACKOUT CURTAINS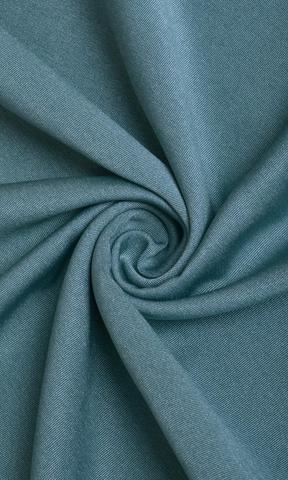 Bring a fun, youthful energy to your bedroom with our Aquaroom blackout curtains. This handsome, denim-like blue fabric is just as gorgeous as it is effective at preventing light and sound from entering your space.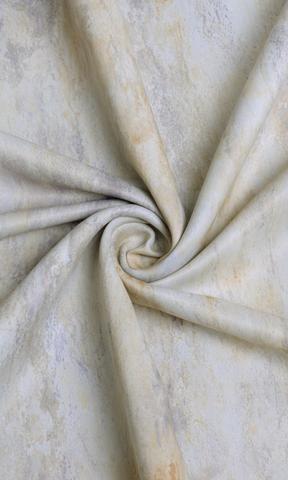 Our Desert blackout curtains feature an elegant marbled pattern in pale yellow, white, and gray. They'll certainly bring an air of serenity to your room both through their stunning design and ability to prevent noise and sunlight from disturbing your sleep.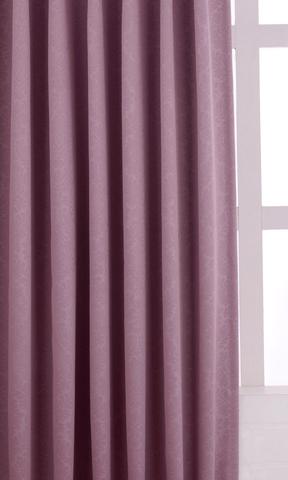 Evoke a striking, imperial ambiance when you hang our Mastery blackout curtains in your bedroom. They feature a unique purple color that comes to life with a woven leafy pattern. For an option that's regally chic, Mastery curtains are the perfect selection.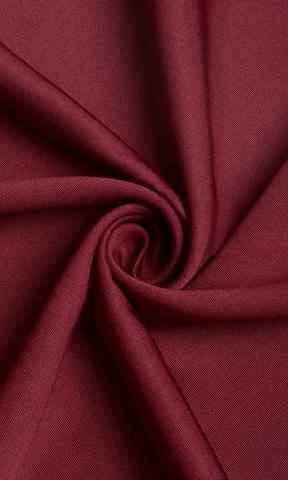 You don't have to stick to muted colors such as greys and beiges when it comes to blackout curtains. Instead, make a statement with our Roaming
Red curtains
. The bright red color is bold and daring, ensuring they'll make an eye-catching focal point in your bedroom.
Consider Blackout Lining
If you've happened to fall in love with a non-blackout fabric, consider adding blackout lining behind to convert them into blackout curtains. This option will provide you with up to 95% light blocking while allowing you to pick a fabric you absolutely love.
Note that blackout lining is only sold as part of a drapery/shades order at Spiffy Spools—not as a standalone offer.
Order Custom Curtains from Spiffy Spools
We hope you enjoyed these bedroom blackout curtain ideas! If you're ready to start shopping, order custom curtains from Spiffy Spools today. With over 1,000 fabrics, we make it easy to design curtains that fit your exact specifications and style. Explore our site to find the perfect options for your bedroom, and don't hesitate to contact us with any questions.